150+ R Controlled Vowel Words [Free Printable Lists]
This post may contain affiliate links. As an Amazon affiliate, we earn from qualifying purchases. See our disclosure policy.
The ultimate Bossy R Lists! Get two pdf lists with over 150 R-Controlled vowel words, including AR, ER, IR, OR, and UR. The worksheets are organized by R-controlled syllables, including a list of 1 syllable words & a list of multisyllabic R-Controlled vowel words.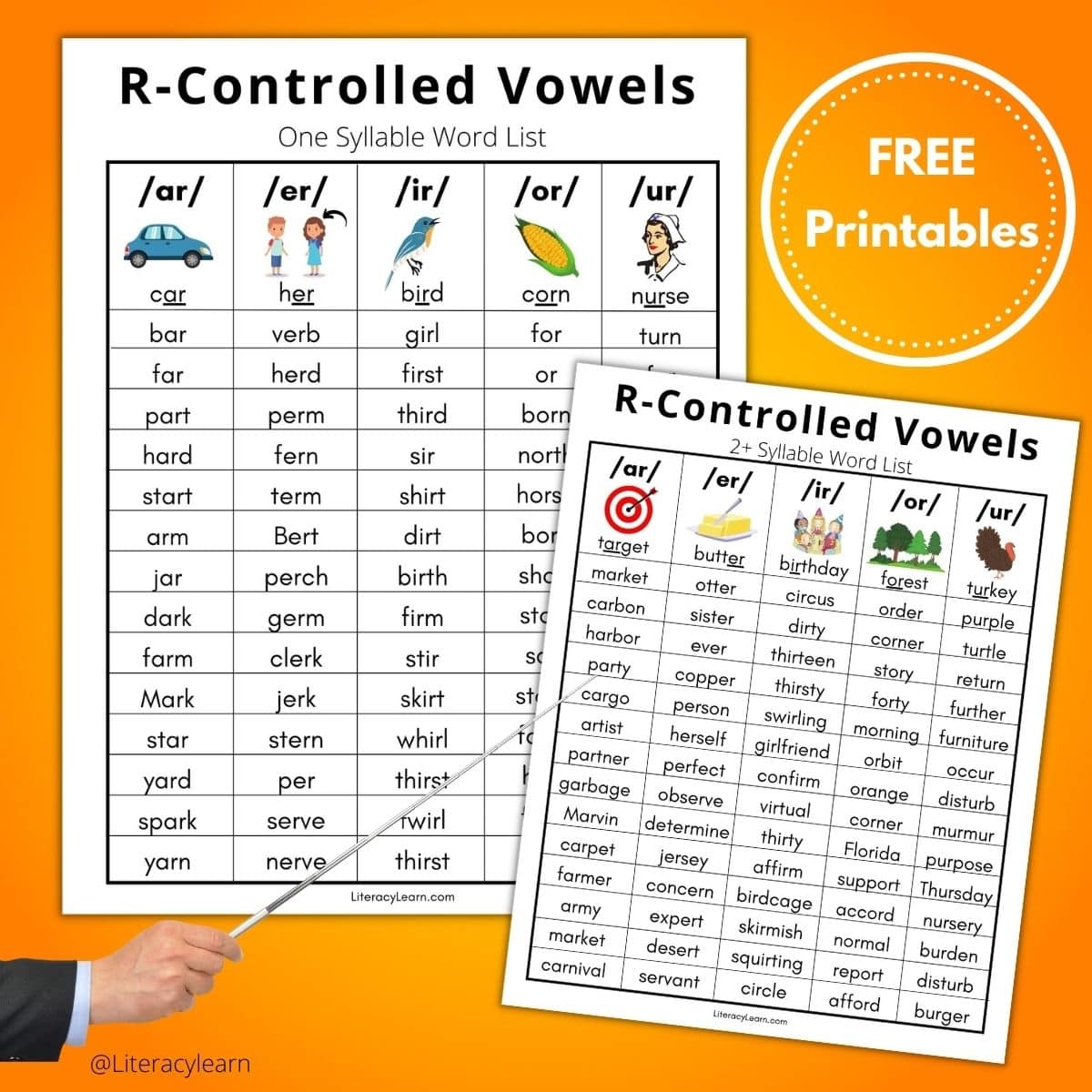 R Controlled Syllables
A syllable is a word or word part that includes one vowel sound. Once you have introduced children to these five r-controlled vowel sounds, it is time to teach a new syllable type: The R-Controlled Syllable!
👉 Anytime there is a vowel followed by an R in a word or word part, that is considered an r-controlled syllable.
👉 An R-controlled vowel can come at the beginning (art), the middle (part), or at the end of a syllable (car).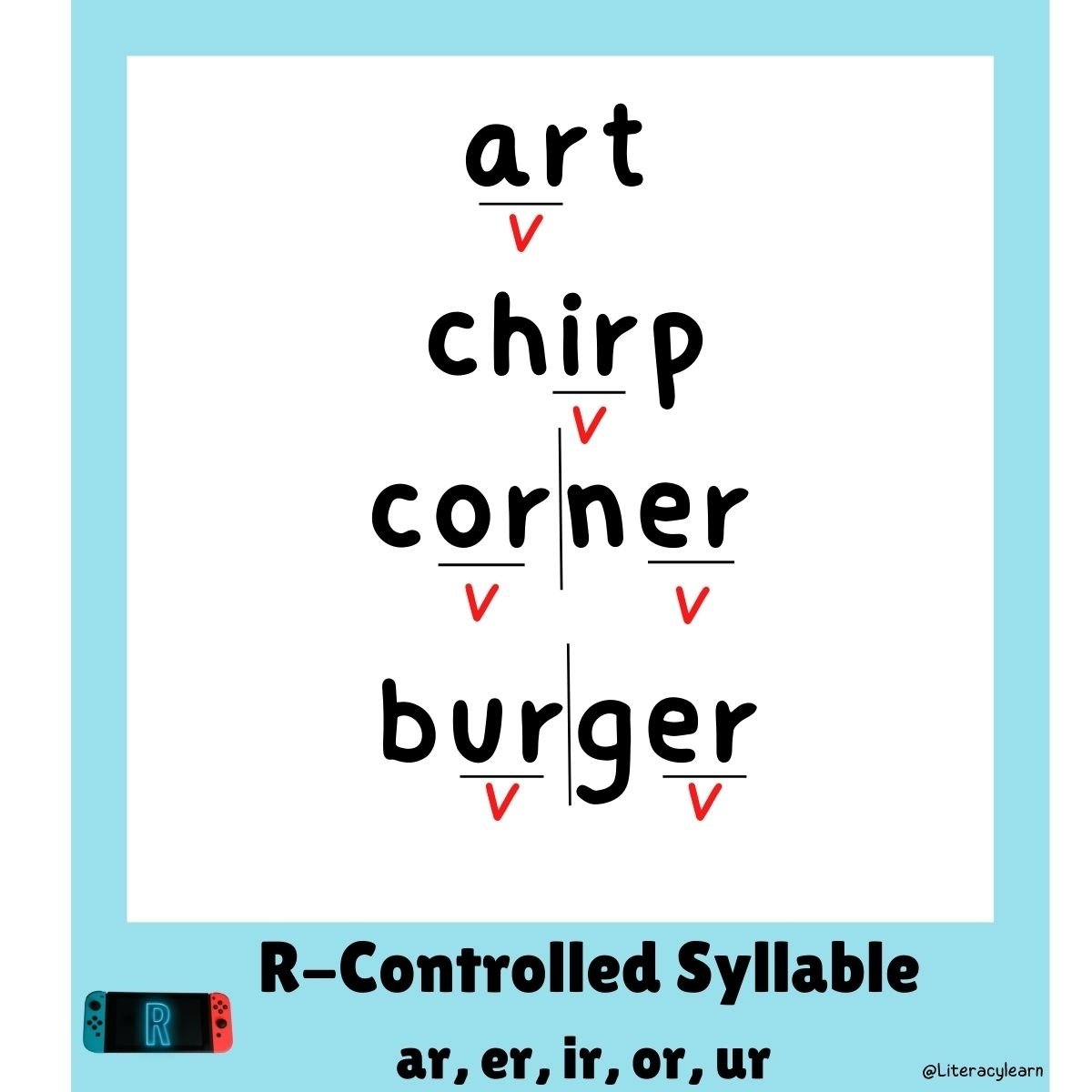 1 Syllable Words
AR words: Car, bar, far, part, hard, start, arm, jar, dark, farm, Mark, star, yard, spark, yarn.
ER words: Her, verb, herd, perm, fern, term, Bert, perch, germ, clerk, jerk, stern, per, serve, nerve.
IR Words: Bird, girl, first, third, sir, shirt, dirt, birth, firm, stir, skirt, whirl, thirst, twirl, flirt.
OR Words: Corn, for, or, born, north, horse, torn, short, shorty, sort, storm, force, horn, form, york.
UR Words: Nurse, turn, fur, hurt, church, purse, burst, burn, curve, curb, urge, curl, surf, blur, burnt.
2+ Syllable Words
AR words: Target, market, harbor, carbon, party, cargo, artist, partner, garbage, Marvin, carpet, farmer, army, pardon, carnival.
ER words: Butter, otter, sister, ever, copper, person, herself, perfect, observe, determine, Jersey, concern, expert, desert, servant.
IR Words: Birthday, circus, dirty, thirteen, thirsty, swirling, girlfriend, confirm, virtual, thirty, affirm, birdcage, skirmish, squirting, circle.
OR Words: Forest, order, corner, story, forty, morning, orbit, orange, scornful, Florida, support, accord, normal, report, afford.
UR Words: Turkey, purple, turtle, return, further, furniture, occur, disturb, murmur, purpose, Thursday, nursery, burden, current, burger.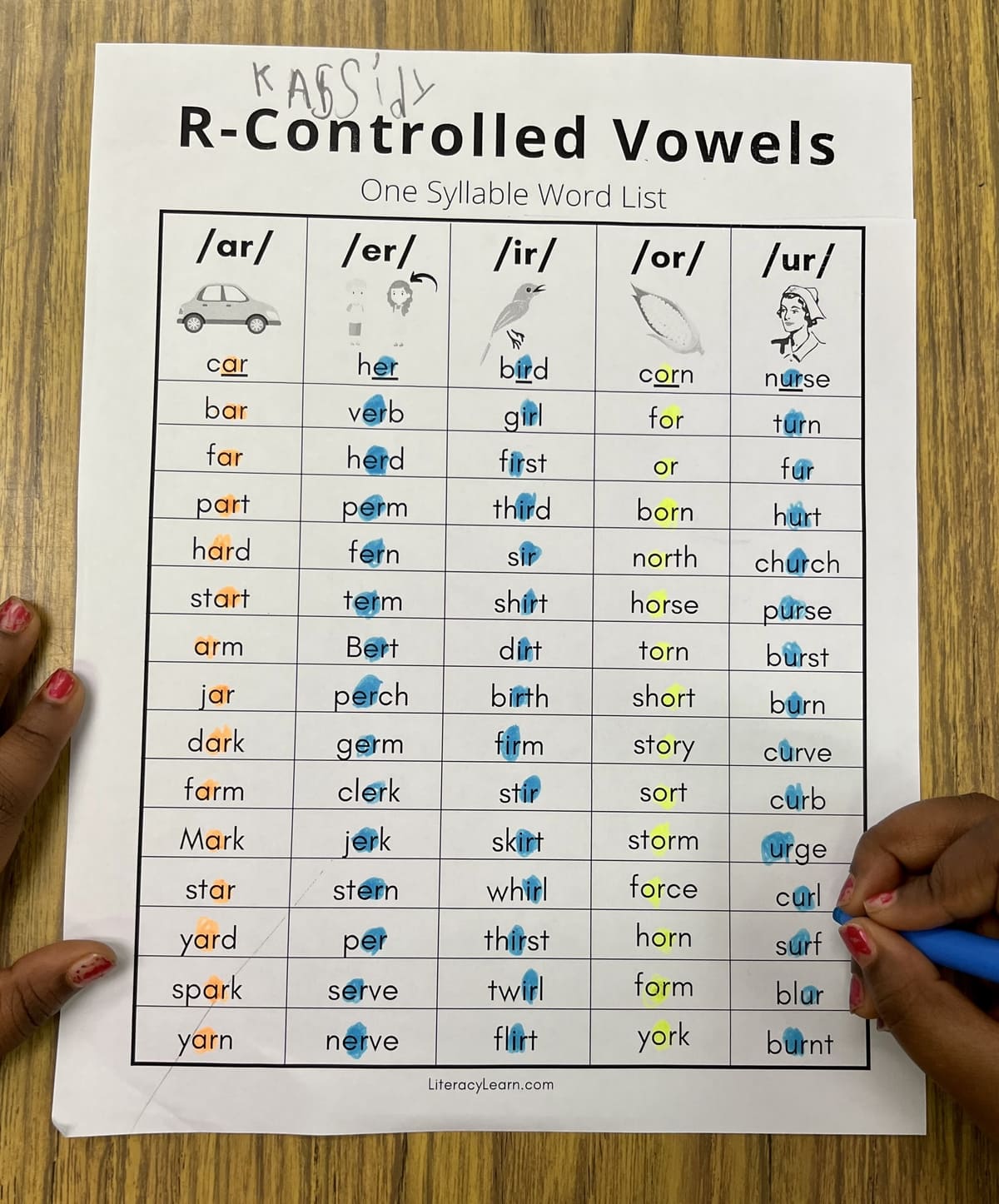 Practice with Word Lists
📑 These printable pdf worksheets are great for so many things!
👉 These word lists are great to use with 1st, 2nd, and 3rd grade students. They should already be familiar with open, closed, and VCe syllables.
👉 Use for dictation, as a quick reference for examples, for syllable division, cut and paste sorting, or have students read for fluency!
👉 Dictate the words while playing our free R-Controlled Bingo Game!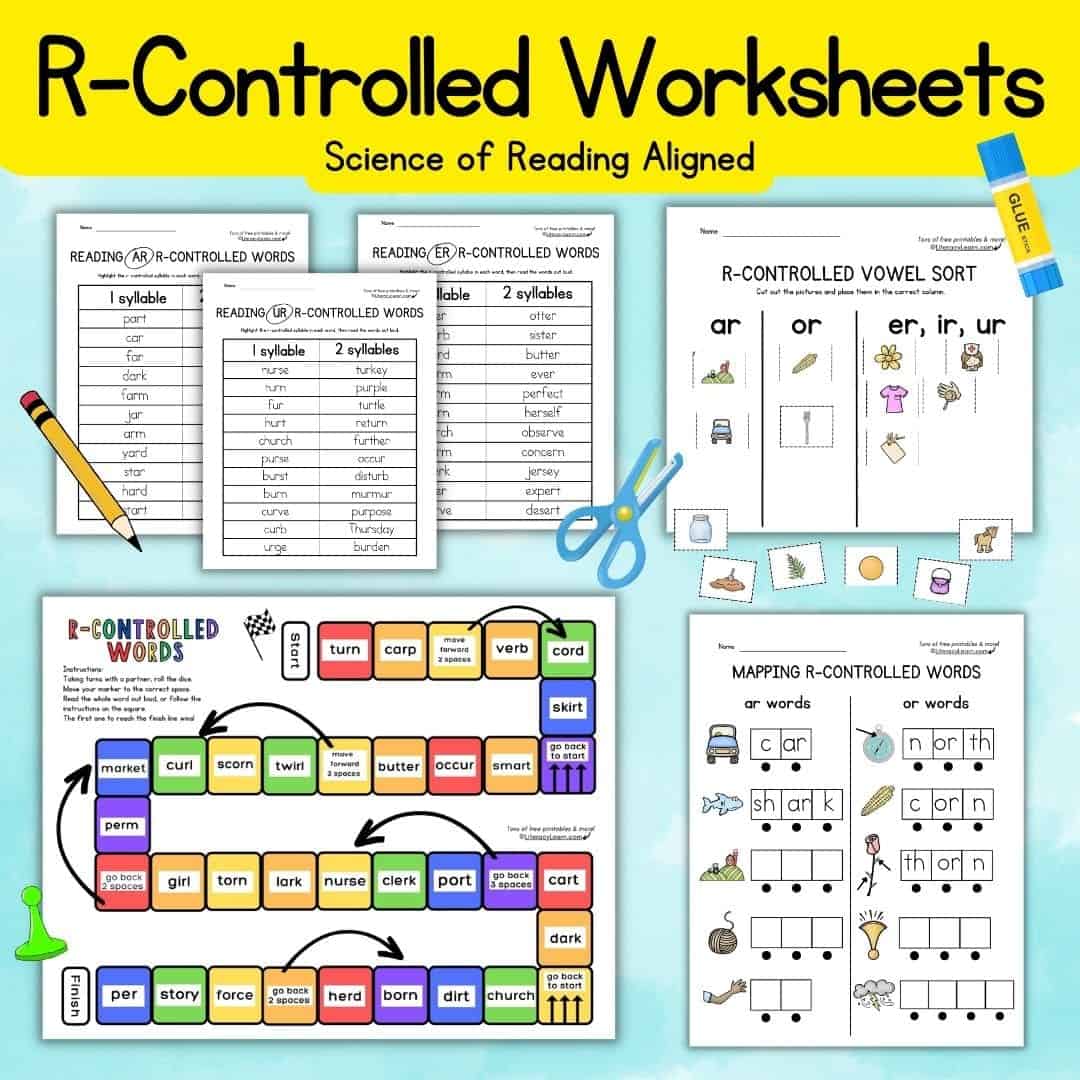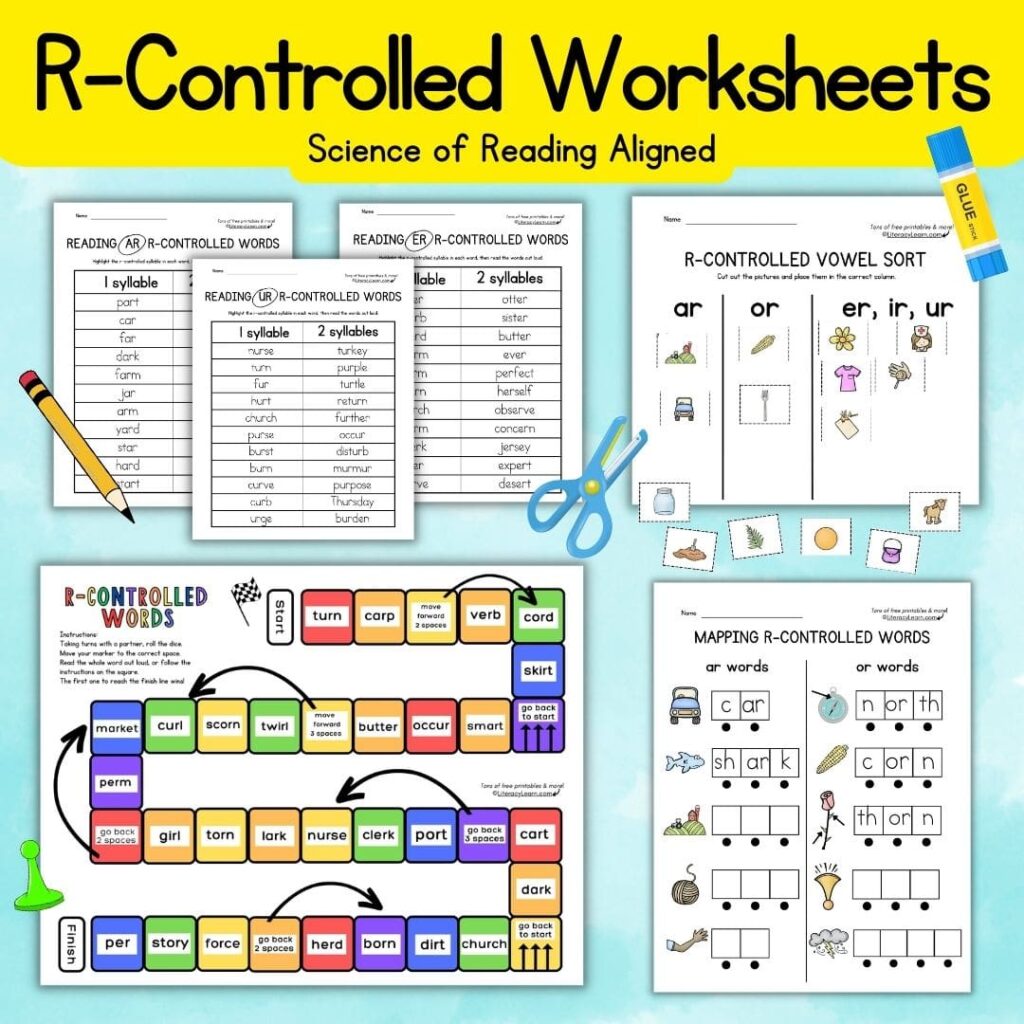 The first list includes only one syllable R-Controlled vowel words with keywords. The second list includes multisyllabic R-Controlled vowels (2-3 syllables).
Both lists have five columns so that words are easily organized according to the R-Controlled vowel (ar, er, ir, or, ur).
One-Syllable anchor words with pictures: car, her, bird, corn, nurse
2+ Syllable Anchor words with pictures: target, butter, birthday, forest, turkey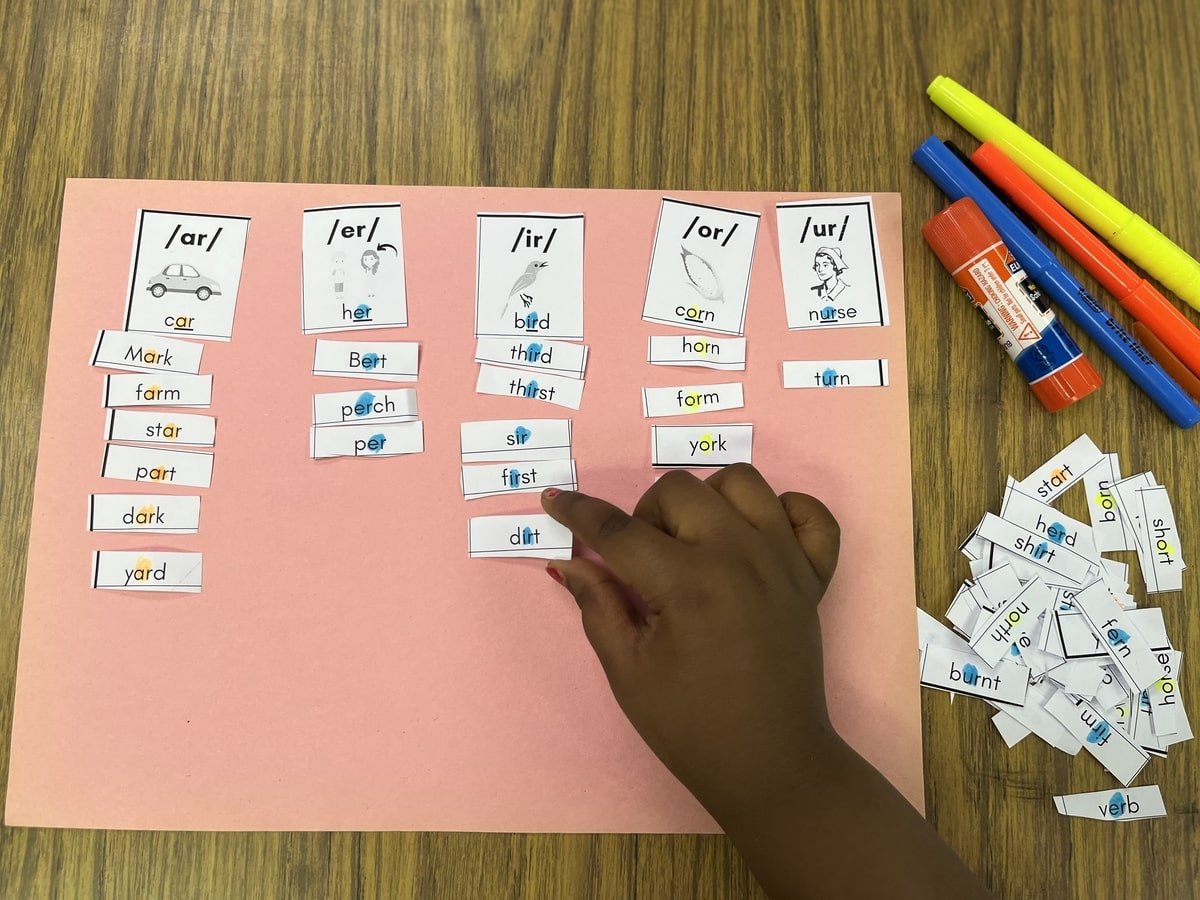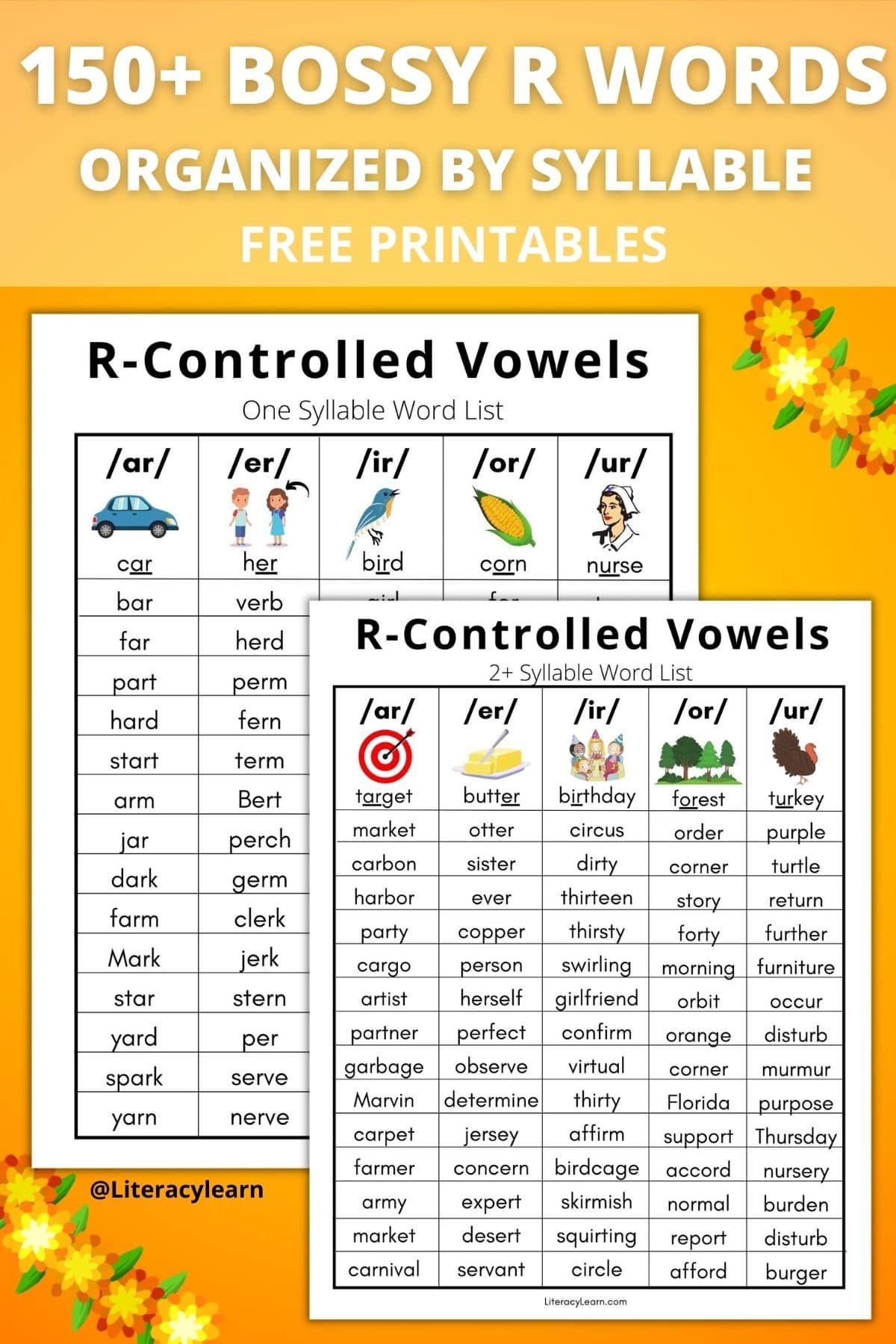 Download & Print
Have you used these lists with your students? We'd love to hear about your experience!
Please leave a comment below or tag us on Instagram @literacylearn.
DOWNLOAD TERMS: All of our resources and printables are designed for personal use only in homes and classrooms. Each teacher must download his or her own copy. Please do not save to a shared drive, reproduce our resources on the web, or make photocopies for anyone besides your own students. To share with others, please use the social share links provided or distribute the link to the blog post so others can download their own copies. Your support in this allows us to keep making free resources for everyone! Please see our Creative Credits page for information about the licensed clipart we use. If you have any questions or concerns regarding our terms, please email us. Thank you!