Last Day of School Printable Worksheet (Free!)
This post may contain affiliate links. Please see our disclosure policy.
Get this fun and FREE Last Day of School recap worksheet. Students will share about themselves, their favorite things, and what they've learned during the year, then take it home as a fun keepsake!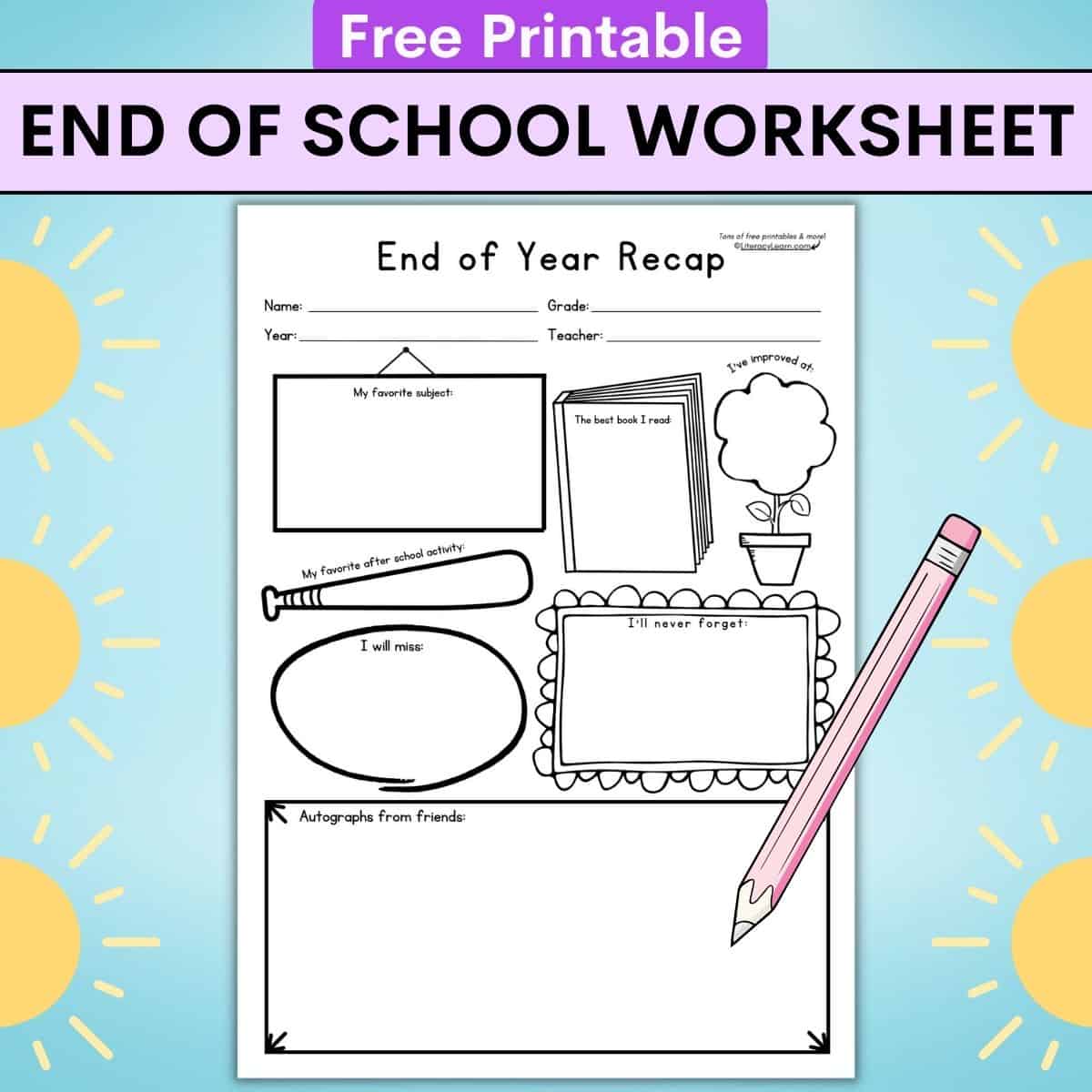 Why We Love It
We love to celebrate the last day of school with this fun end-of-the-year recap printable worksheet. Here's why you'll love it too:
👉 No prep required: Simply download below, print, and hand out a copy to each student!
👉 Multisensory and engaging: Students really enjoy getting to answer questions about their experience in their own words, then spending time getting autographs from their friends and classmates.
👉 Self-reflection and goal-setting skills: This worksheet prompts students to reflect, thinking about what they've accomplished as well as what they still want to work on. This provides closure and is the first step toward setting new goals for next year!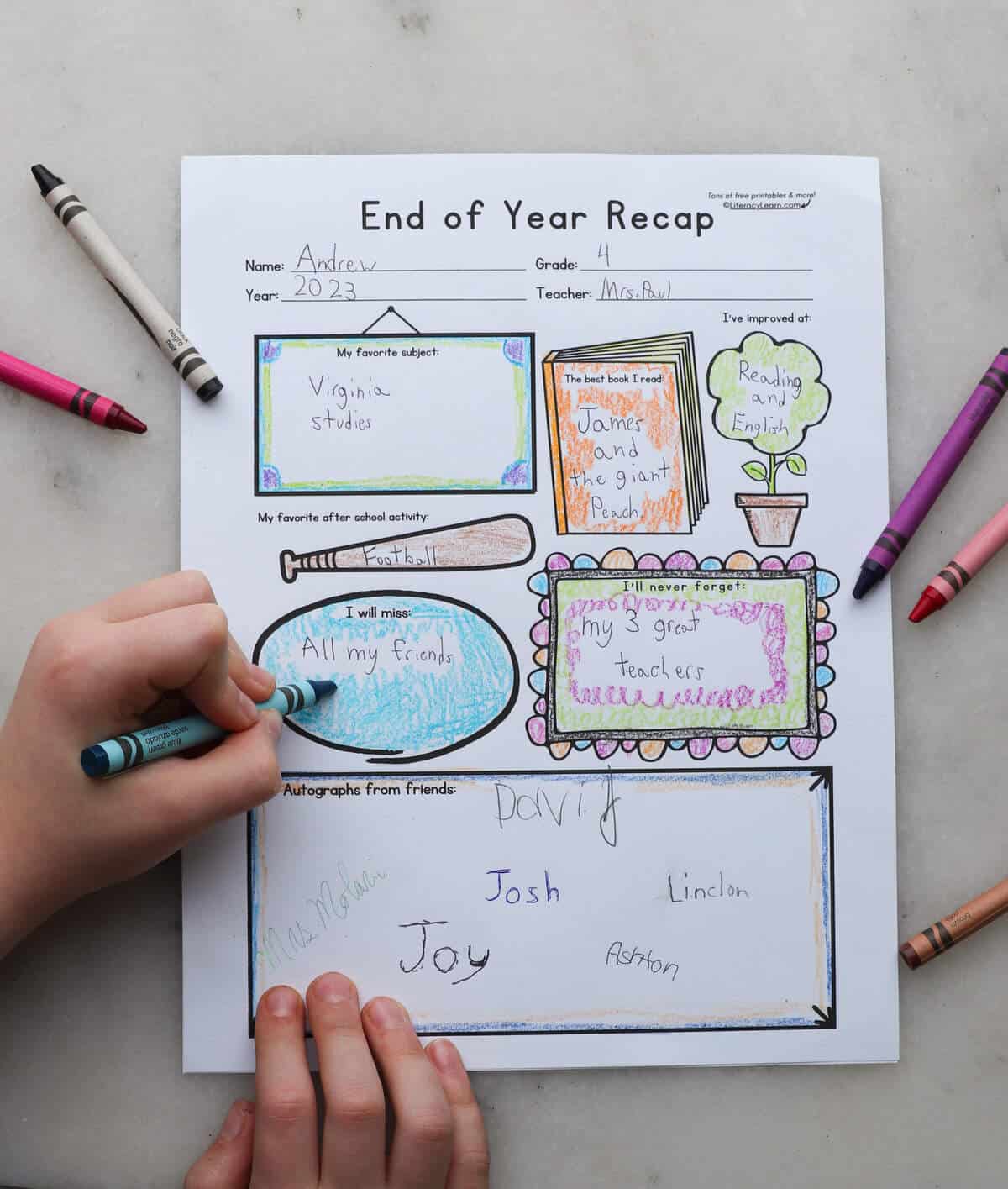 Using the Worksheet
Students will use the spaces for writing or drawing:
My teacher, grade, and the year.
Something I'll miss.
Something at which I've improved.
My favorite book.
My favorite after school activity.
Something I'll never forget.
My favorite subject.
Autographs from friends, teachers, and staff members.
Tips & Info
Printing: Print on standard 8.5×11 paper.
Age group: This activity is great for students Pre-K through fifth grade. Depending on their skills, students can draw pictures, and/or write words, phrases, or sentences in each space.
Keep the progress going! Set a summertime goal for reading, and use our free reading logs to keep track!
Download & Print
We'd love to hear about your experience using this resource!
Please leave a comment below or tag us on Instagram @literacylearn!
DOWNLOAD TERMS: All of our resources and printables are designed for personal use only in homes and classrooms. Each teacher must download his or her own copy. To share with others, please use the social share links provided or distribute the link to the blog post so others can download their own copies. Please do not save to a shared drive, reproduce our resources on the web, or make photocopies for anyone besides your own students. Your support in this allows us to keep making free resources for everyone! Please see our Creative Credits page for information about the licensed clipart we use. If you have any questions or concerns regarding our terms, please email us. Thank you!
Subscribe and never miss a freebie! TERMS: All resources and printables are...