Get to Know You Bingo for Kids
This post may contain affiliate links. Please see our disclosure policy.
This Get to Know You Bingo game is a fun and engaging community building game, designed to break the ice and build relationships! Whether it's the first day of school, camp, church, or sports, participating in this fun activity will help children feel comfortable and excited to meet and learn alongside their new friends. Get the free printables below!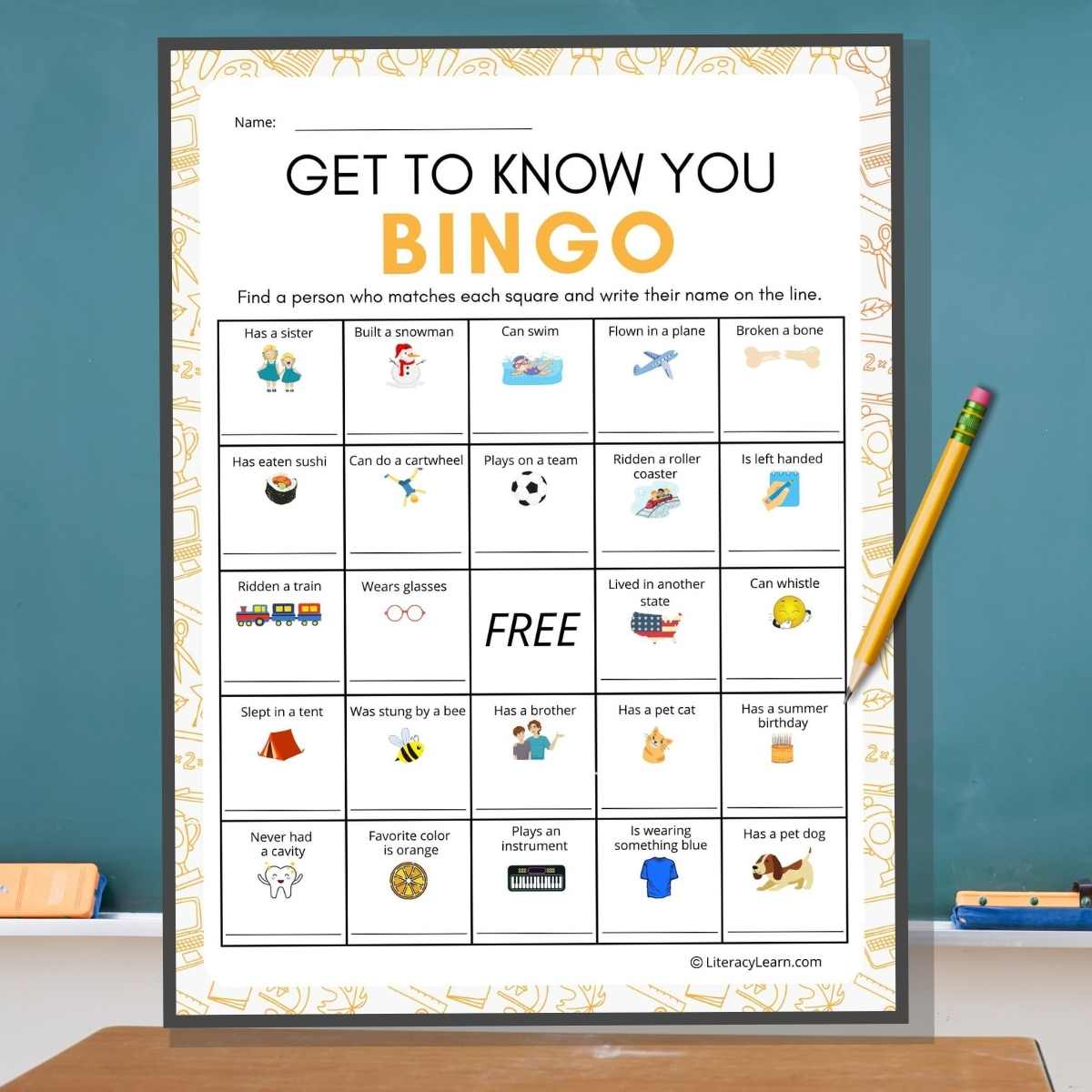 🏫 Why It Works
Ice breaker activities are lighthearted games help to ease nerves, distract, and build relationships in groups. And we want to encourage students to get to know each other! After all, they'll be learning alongside each other for a while!
This Get to Know You Bingo helps students learn each others' names and a few fun facts about them. Perhaps they'll even be able to find some common ground and make new friends!
There are two free printable bingo card pdfs. One is completely pre-made bingo card designed by a classroom teacher, with 24 different "things" to find and one Free space in the middle.
The other bingo card has 25 blank boxes, so it is 100% customizable. We've used this to tailor the activity to the interests or reading level of the kids in the group.
Age Group: This activity is designed for children ages 2nd grade and older. Children must be able to read the instructions using the colorful picture supports, and be able to write their names.
👉 We recommend using this activity during the first week of school or the first few days of a new semester.
👉 Use this activity alongside our Classroom Scavenger Hunt!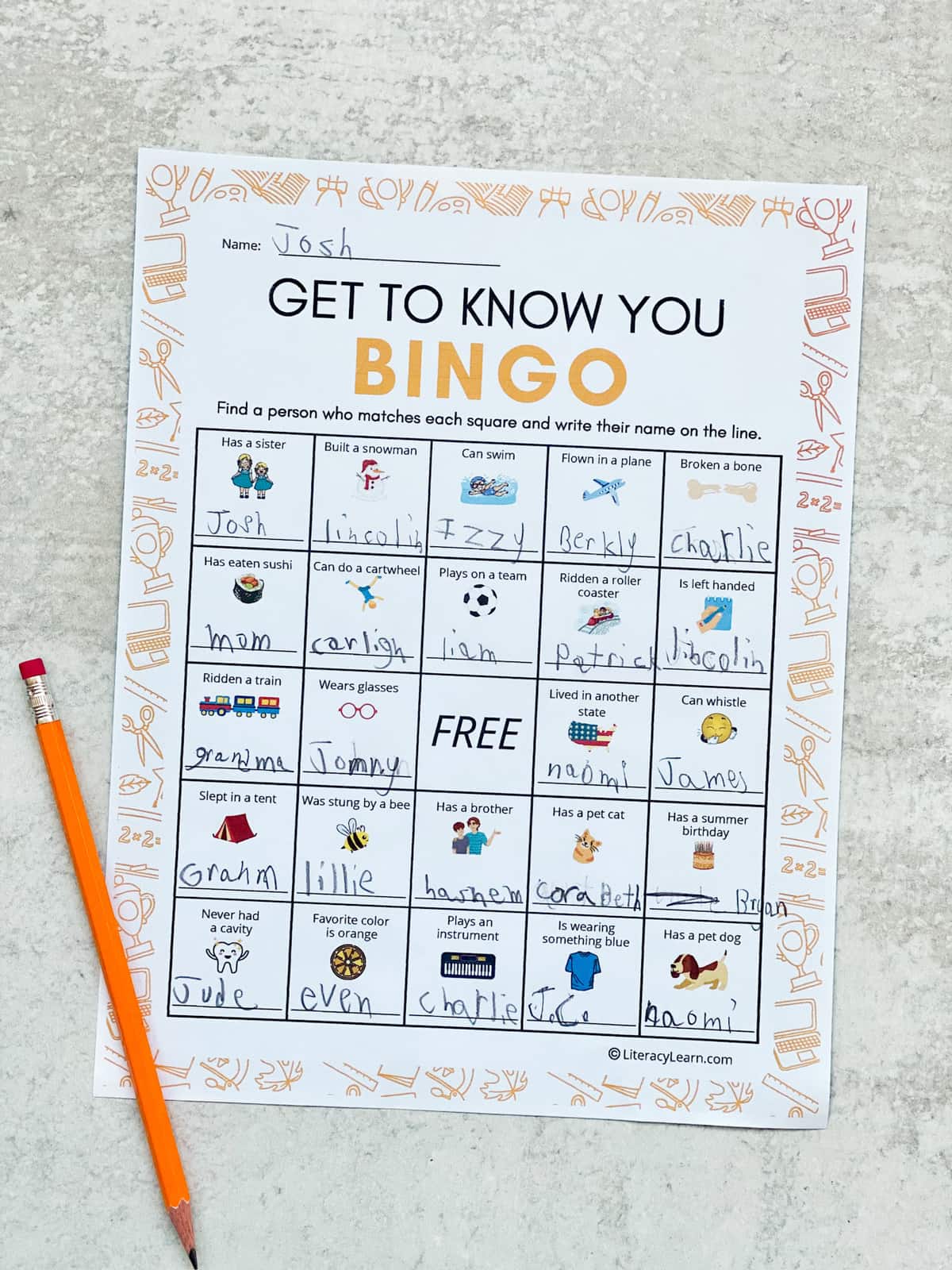 ✏️ How to Play
Every student needs a pencil or pen. Instruct students to talk to and interview each other, finding and writing the name of a person in every square.
The Rules: Students can't write their own names in a square. Once you write a person's name, you can't write them again until you've spoken to every other person in the group (numbers permitting).
How to Win: Instruct the students to call out "Bingo!" either when they get five in a row OR when every square is completed.
Related Posts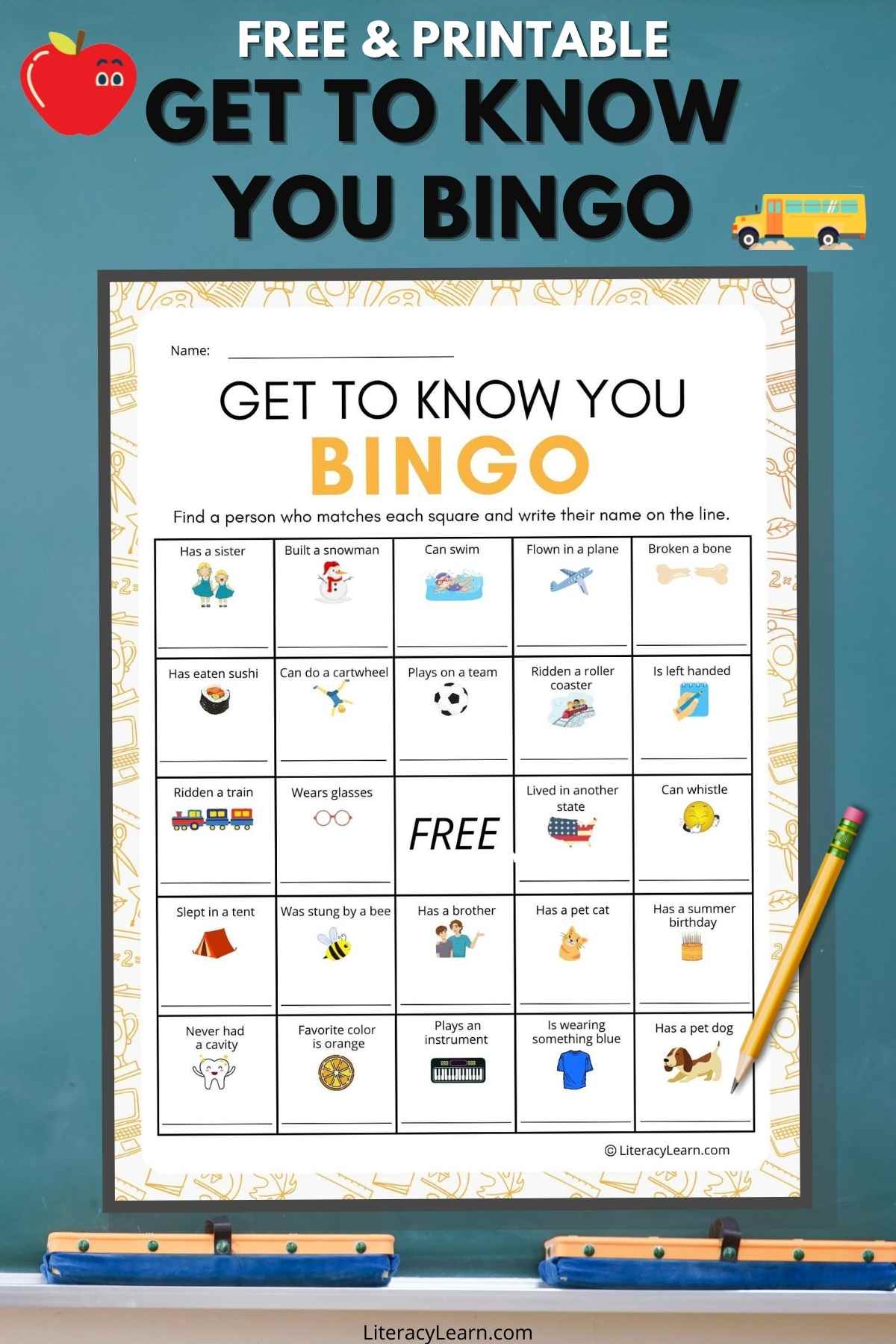 🖨️ Printable Bingo Cards
Using this in your class or group? We'd love to hear about your experience.
Drop a comment below or tag us on Instagram @literacylearn to let us know!
DOWNLOAD TERMS: All resources and printables are designed for personal use only. Each person must visit this site and download their own copy for use.
*Do not: Share or reproduce our printables on the web, upload to a shared drive, email the file, or make photocopies for anyone outside your own home or classroom.
*Please do: Share with others by distributing the link to the blog post or by using the social share links provided. This allows us to keep making free resources for everyone! If you have any questions, please email us. Thank you!