Earth Day Word Search Printable
This post may contain affiliate links. As an Amazon affiliate, we earn from qualifying purchases. See our disclosure policy.
This free printable Earth Day Word Search is a helpful resource for improving vocabulary and spelling while reinforcing themes of the environment, stewardship, recycling, and sustainability! Download and print the pdf below!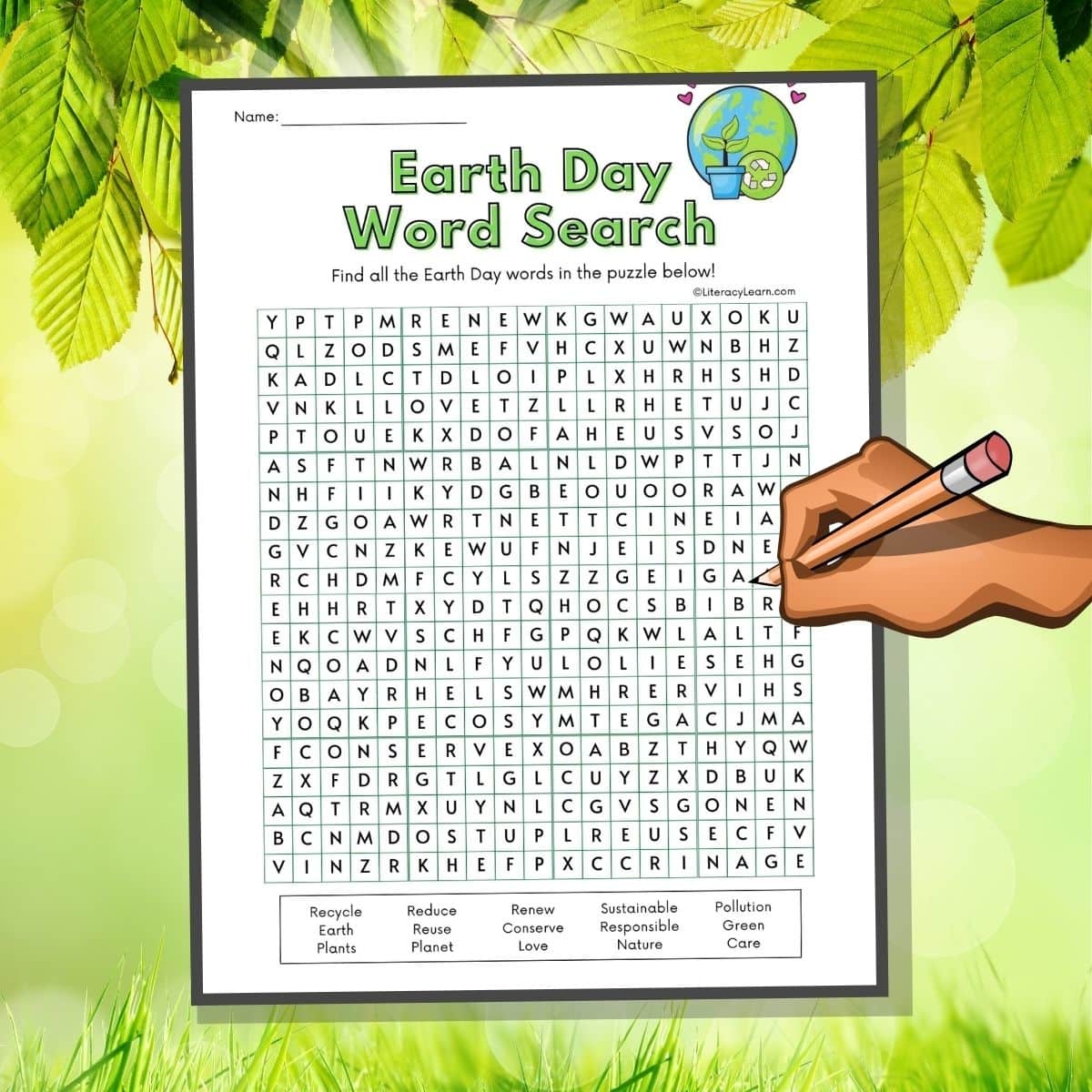 Why We Love It
Earth Day occurs every year on April 22nd, and we come together and celebrate the earth and learn to better care for it.
In the classroom, we love to center many of our lessons around these themes, discussing recycling, sustainability, pollution, and more.
And this Earth Day word search helps to build vocabulary and improve spelling surrounding Earth Day while reinforcing lessons on nature, sustainability, recycling, and the environment.
We love to use this worksheet as a thought starter before students complete our Earth Day Acrostic Poem printables.
The Words
Students will search and find these 15 words within the puzzle:
Recycle
Earth
Plants
Reduce
Reuse
Planet
Renew
Conserve
Love
Sustainable
Responsible
Nature
Pollution
Green
Care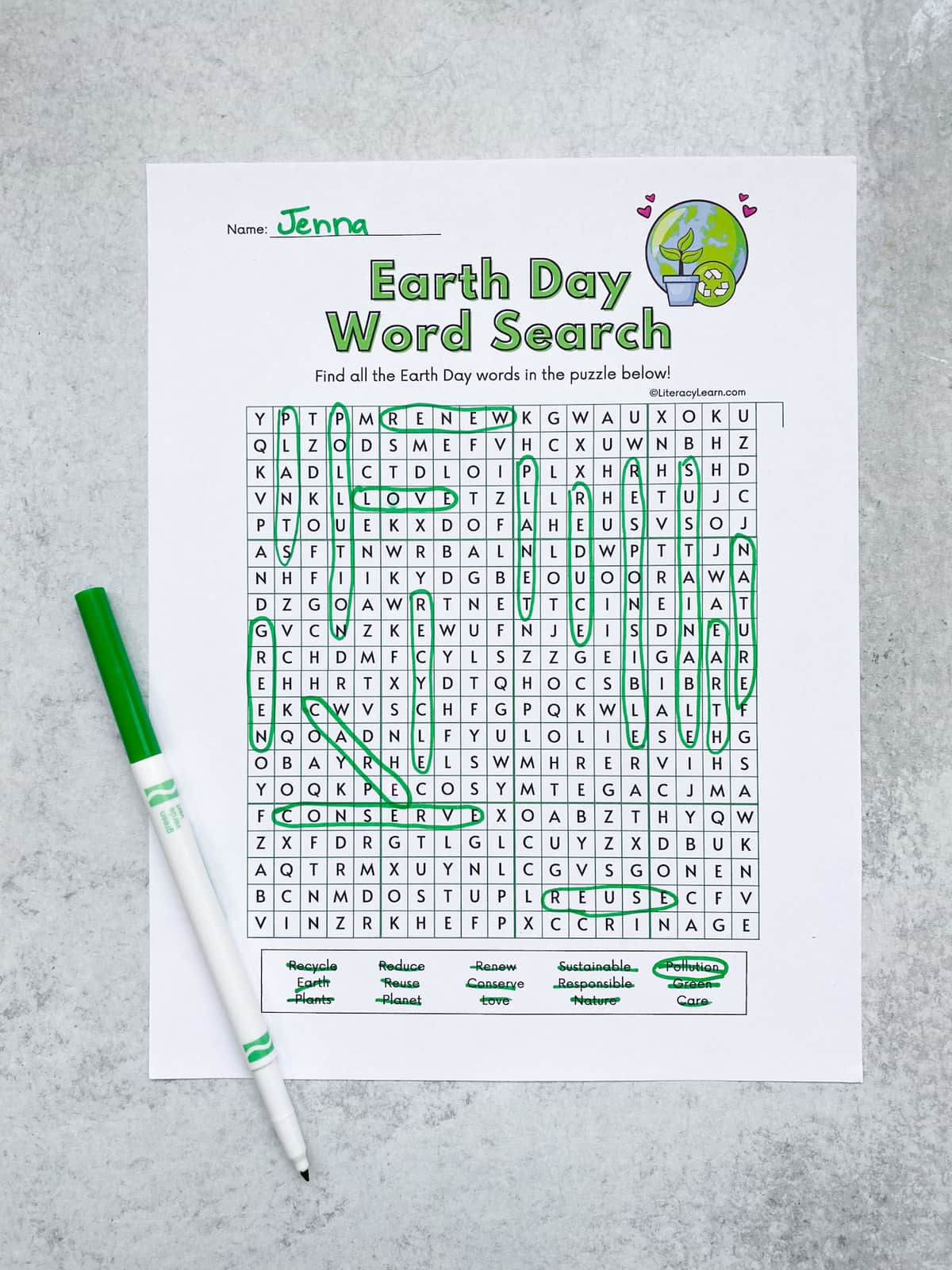 Info & Tips
This word search is designed for students in grades 2, 3, and 4.
In keeping with the spirit of Earth Day, remember to recycle the paper once you're done with it!
Related Posts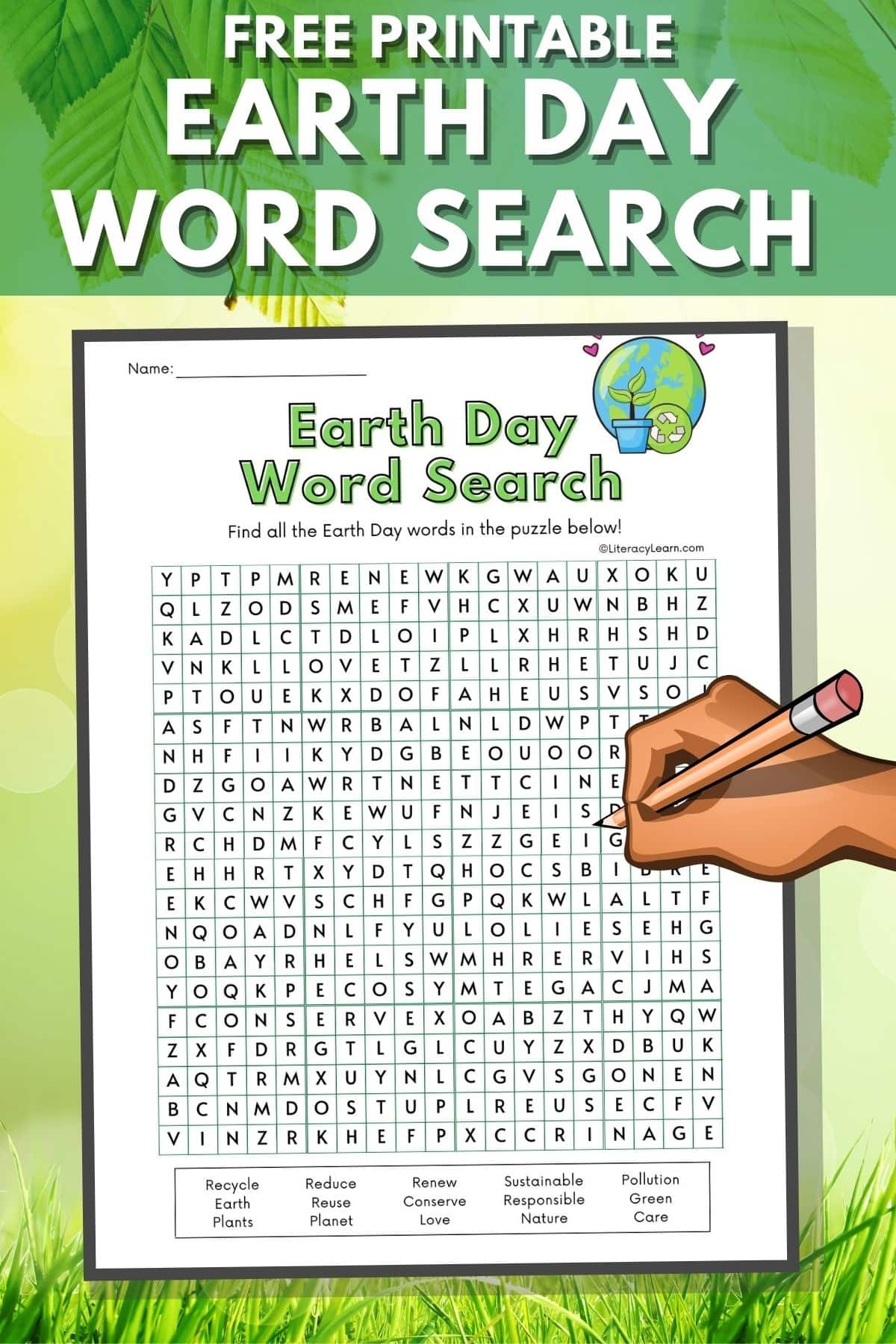 Download & Print
Are you using this word search with your students? We'd love to hear about your experience!
Please leave a comment below or tag us on Instagram @literacylearn.
A free printable word search with 15 Earth Day-themed words. Pair this worksheet...
DOWNLOAD TERMS: All of our resources and printables are designed for personal use only in homes and classrooms. Each teacher must download his or her own copy. Please do not save to a shared drive, reproduce our resources on the web, or make photocopies for anyone besides your own students. To share with others, please use the social share links provided or distribute the link to the blog post so others can download their own copies. Your support in this allows us to keep making free resources for everyone! Please see our Creative Credits page for information about the licensed clipart we use. If you have any questions or concerns regarding our terms, please email us. Thank you!