3 Free Letter Tracing Worksheets A-Z (Printables)
This post may contain affiliate links. As an Amazon affiliate, we earn from qualifying purchases. See our disclosure policy.
Students practice writing the alphabet as they trace the letters A-Z using these three free printable pdf worksheets! One worksheet includes both capital and lowercase letters next to one another, and the other two are organized to help kids practice either lowercase or capital letters for tracing and independent letter formation practice.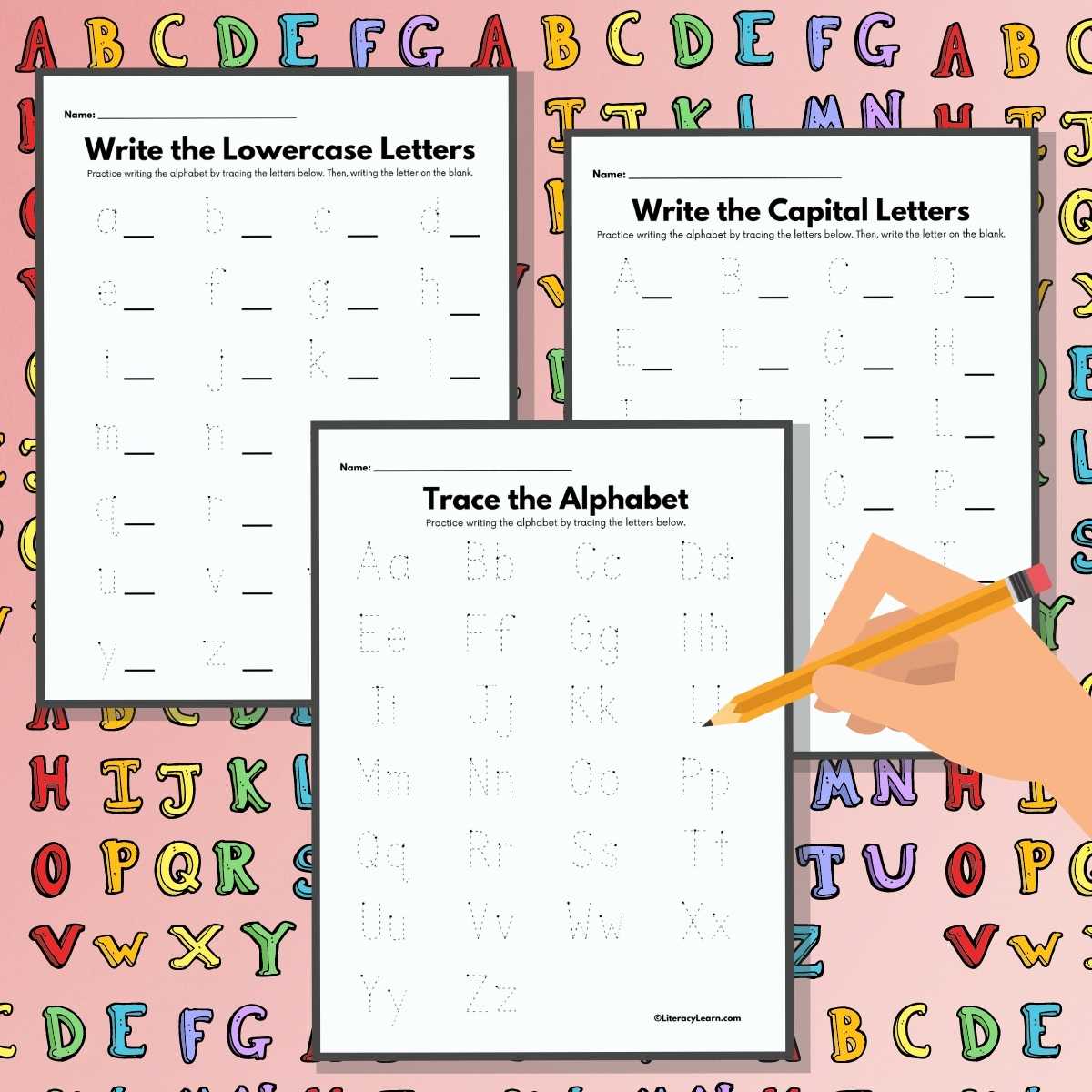 Alphabet Tracing
Tracing the alphabet is a great way for students to begin recognizing and forming letters.
These worksheets include every letter from a-z and include both uppercase and lowercase print letters. Each letter includes a starting dot as a visual reminder so kids know where to begin each letter.
Students will trace and write each letter multiple times. Muscle memory should begin to kick in, and students can complete the letter formation using the dotted lines to guide them.
There are so many benefits of using these worksheets! They encourage and support:
🌈 For more alphabet practice, use our printable alphabet arcs!
✂️ For more fine motor skills practice, use our cutting practice worksheets!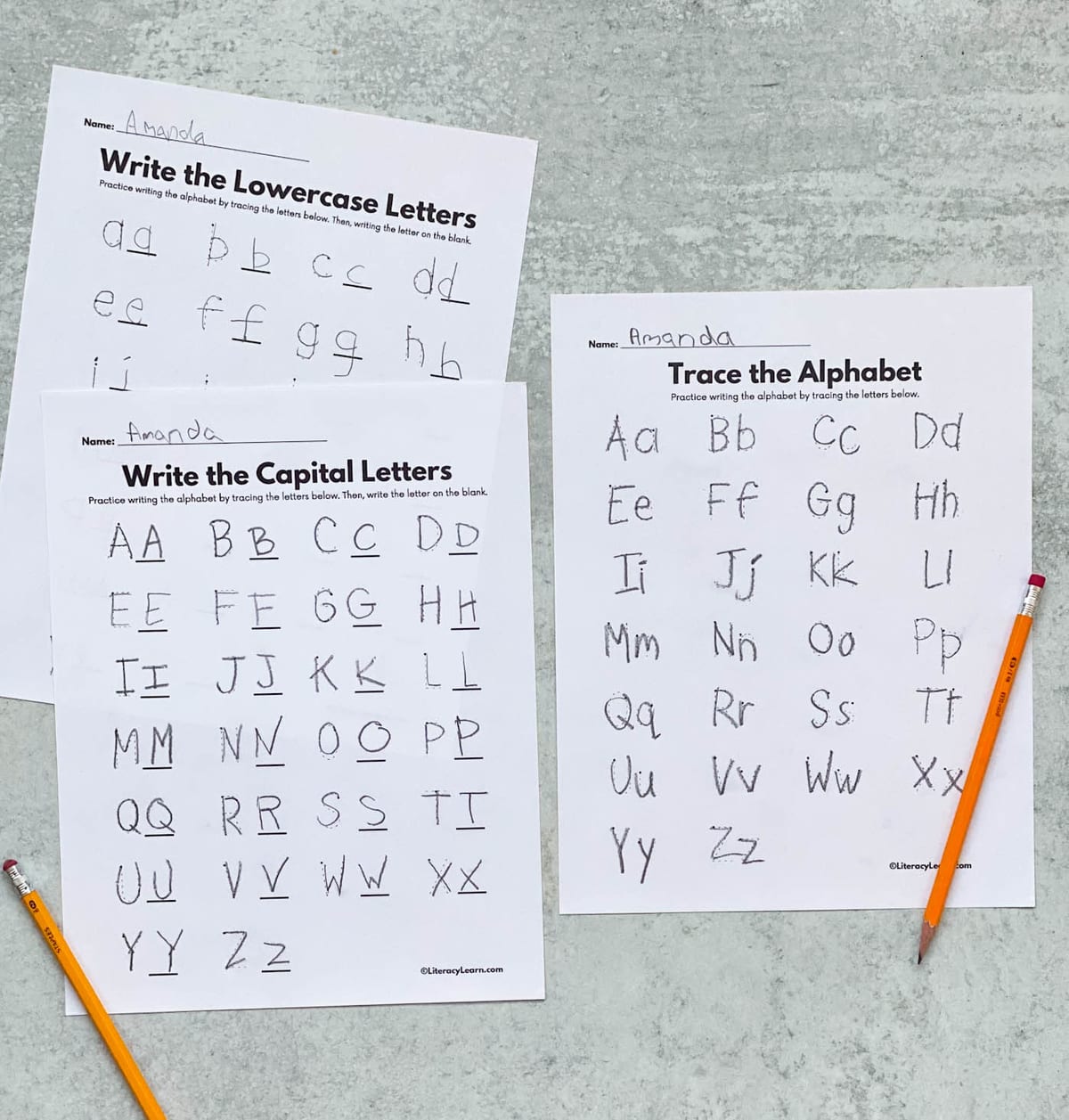 Using the Worksheets
Age Group: These worksheets are developmentally appropriate for preschool and kindergarten students.
👉 Remember, explicit handwriting instruction along with proper letter formation should be taught to all children. If you're looking for a great curriculum, my favorite is Handwriting Without Tears.
Use these worksheets by projecting them on your document camera. Your students can follow along as you model proper letter formation, saying the letter name and sound while tracing.
Once they have enough practice with correct letter formation, they can begin using the worksheets independently.
Tips & Info
♻️ Reuse
Put in a reusable sleeve for children to practice again and again!
🎨 Color
Use colored pencils to trace letters. Then deepen the activity and challenge your students, and ask them to trace consonants using one color and vowels using another color.
👀 Multisensory
Have students say the letter name and sound as they trace each letter. For example, "A says /ă/" as they trace the letter a.
Saying the letter allows two more senses to be engaged during the writing process (hearing & speaking) which makes this a multi-sensory experience.
📖 Concept of Word
Once completed, have students sing their ABCs while touching each letter. This helps build 1-1 and concept of word.
Note: This will definitely get tricky around the letters l, m, n, o, p (or "elemeno-pee" as my students like to say). So make sure you model how they need to slow down and really concentrate on saying the one letter at a time as they touch. Every letter they say should match the letter they see and touch.
Related Posts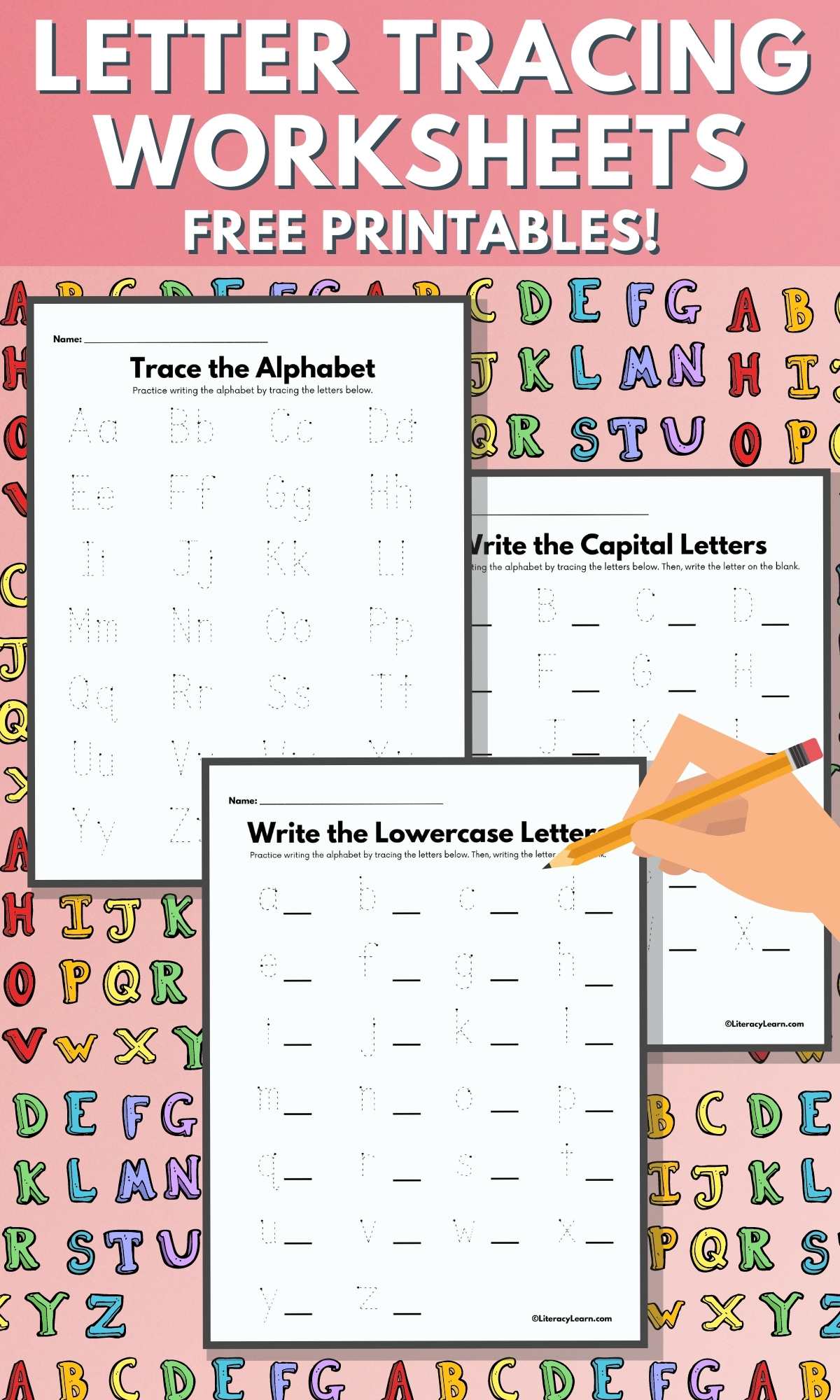 Download & Print
Are you using these worksheets? We'd love to hear about your experience using them!
Please leave a comment below or tag us on Instagram @literacylearn.
Children will practice writing the alphabet as they trace the letters A-Z using these...
DOWNLOAD TERMS: All of our resources and printables are designed for personal use only in homes and classrooms. Each teacher must download his or her own copy. Please do not save to a shared drive, reproduce our resources on the web, or make photocopies for anyone besides your own students. To share with others, please use the social share links provided or distribute the link to the blog post so others can download their own copies. Your support in this allows us to keep making free resources for everyone! Please see our Creative Credits page for information about the licensed clipart we use. If you have any questions or concerns regarding our terms, please email us. Thank you!