Printable Alphabet Book for Kids – Free Download!
This post may contain affiliate links. As an Amazon affiliate, we earn from qualifying purchases. See our disclosure policy.
This free printable alphabet book download is a great resource for children preschool through first grade. Children practice saying, tracing, writing, and coloring all the letters, A-Z!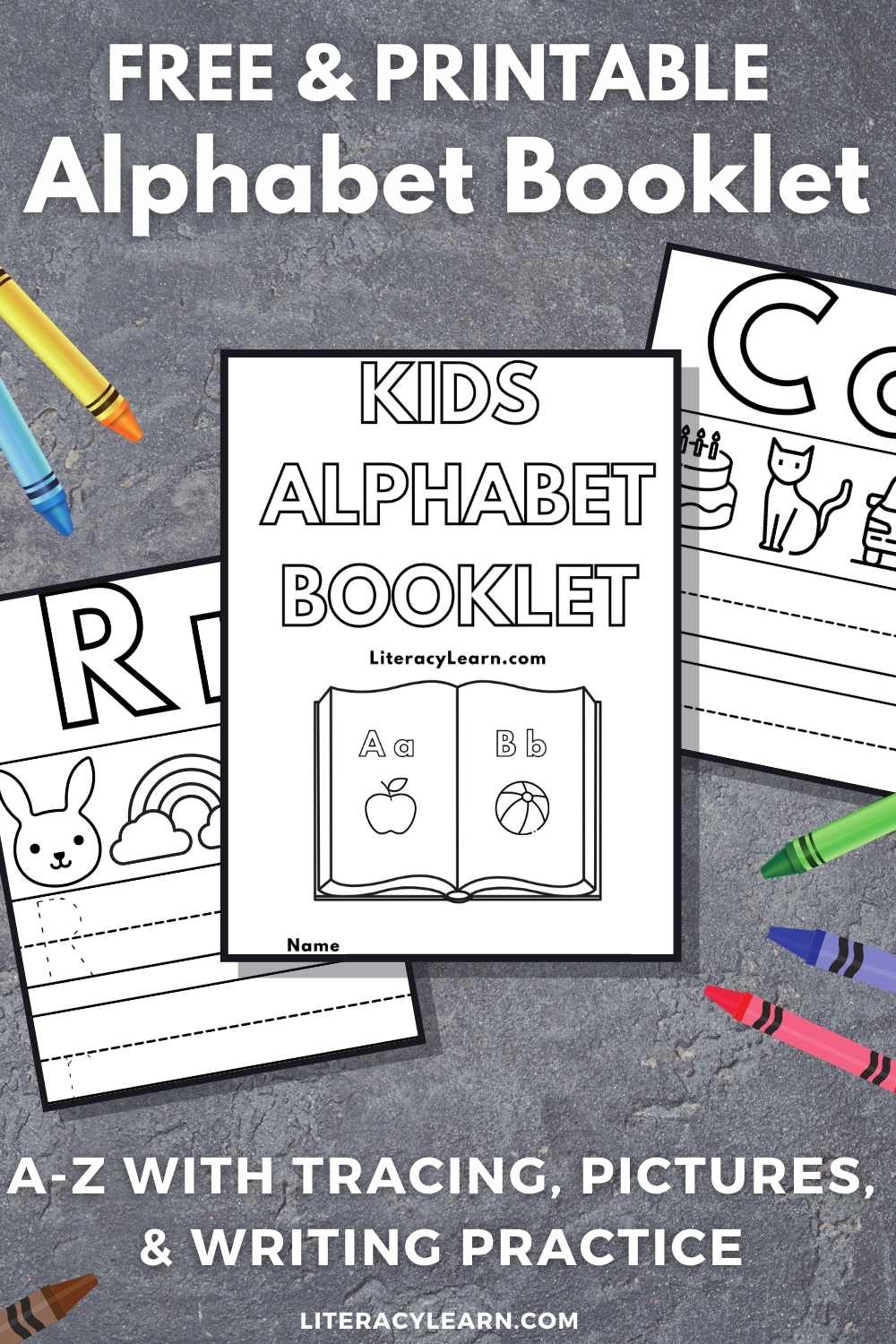 ✍️ Practicing the Alphabet
We know it's important for children to practice, practice, and practice their letters some more. This is known as repetition, and it helps young children remember important concepts.
It might sound like an arduous task for young kids, and we want to keep it from getting boring! But if you keep it simple and present the alphabet in new, fun, and interesting ways, kids won't even realize they're participating in the repetition.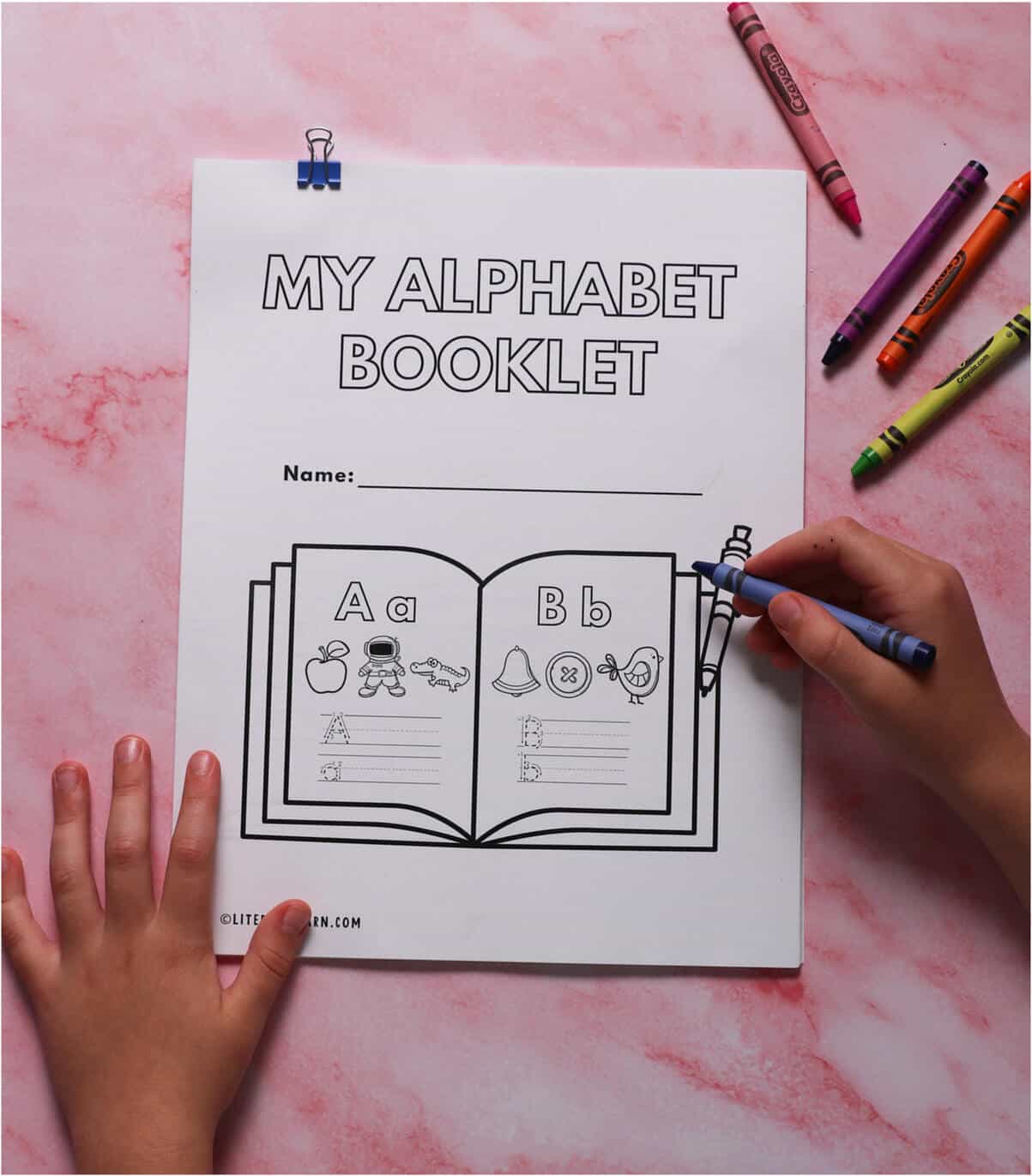 Why We Love This Resource
This printable alphabet booklet is great for kids from preschool to first grade. Children can learn important concepts as they practice every letter in the alphabet from A to Z!
They'll practice letter recognition for both uppercase and lowercase letters, saying the letter sounds, identifying the pictures and beginning sounds of the words, then tracing and writing the letters using proper letter formation.
When using the pages in this booklet, children should look at each letter, say the letter, say the letter sound, then say words that begin with that sound.
This helps children learn phonological awareness and the alphabetic principle, which is the understanding that letters represent phonemes (or sounds), in speech.
In conjunction with the verbal and visual exercises, they'll also practice tracing the letters and writing the letters.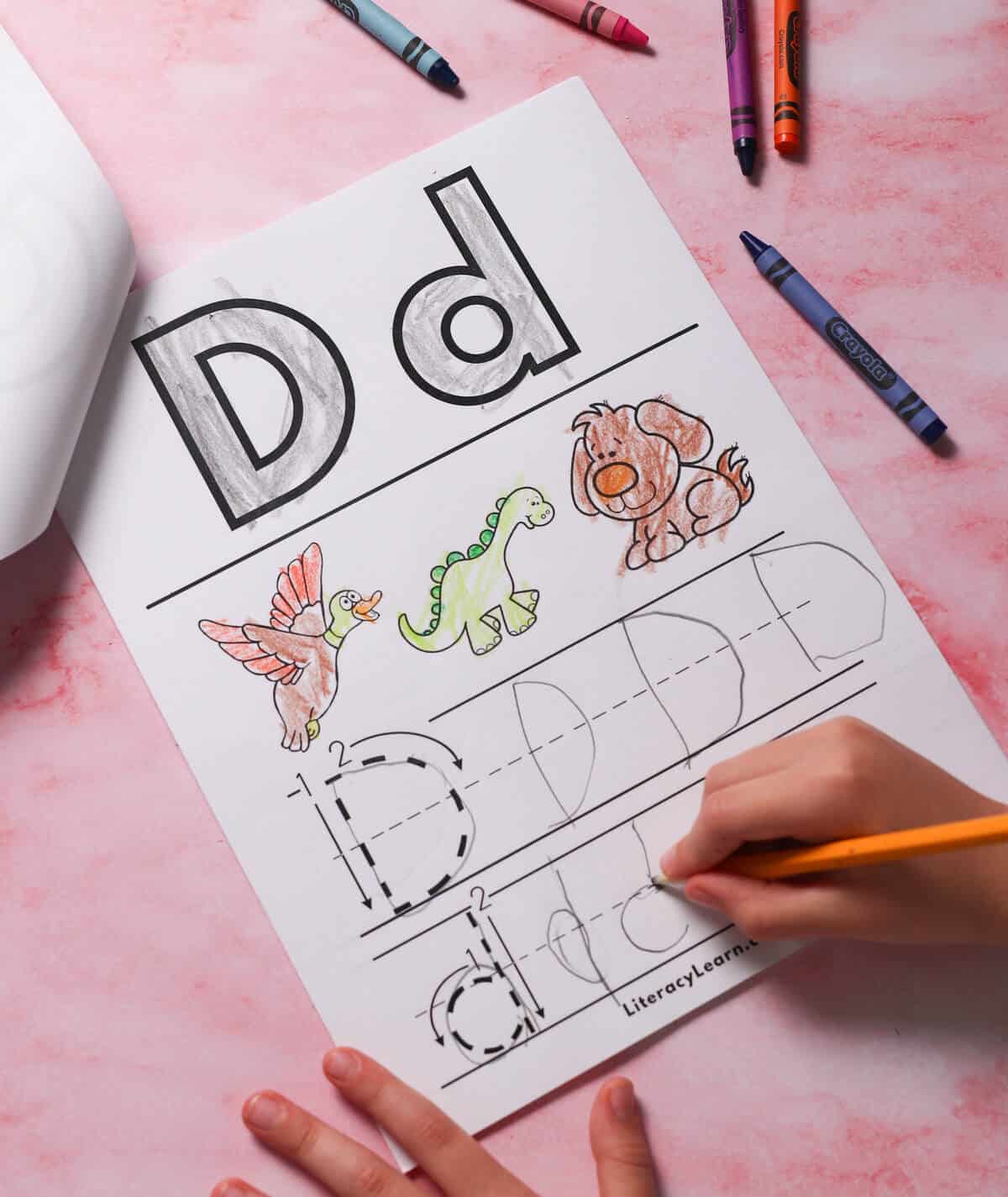 Tips & Info
Print one page for specific letter work, or print the entire booklet for A-Z alphabet practice!
👉 We designed the booklet for kids ages 3-6, but it's appropriate for young learners of any age!
We even printed this book our for our two year old daughter, and showed her how to point to each picture and name it. She scribbled over the letters, and colored each of the pictures. Literacy begins early!
👉 To make the pages last longer, place them in plastic sleeves or laminate each page. Have students use fine-tipped dry erase markers, since they're similar to the size of a pencil and will help with pencil control skills!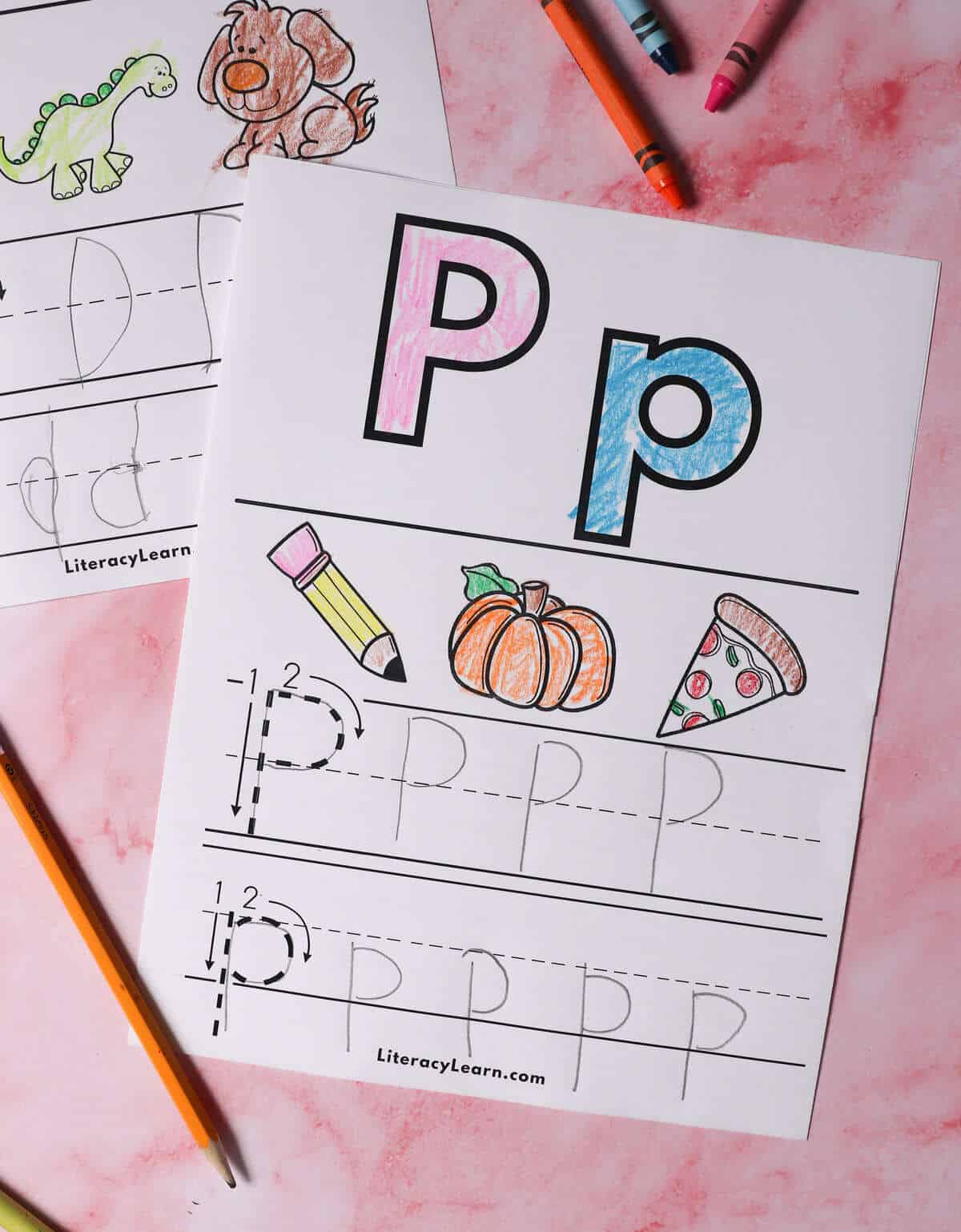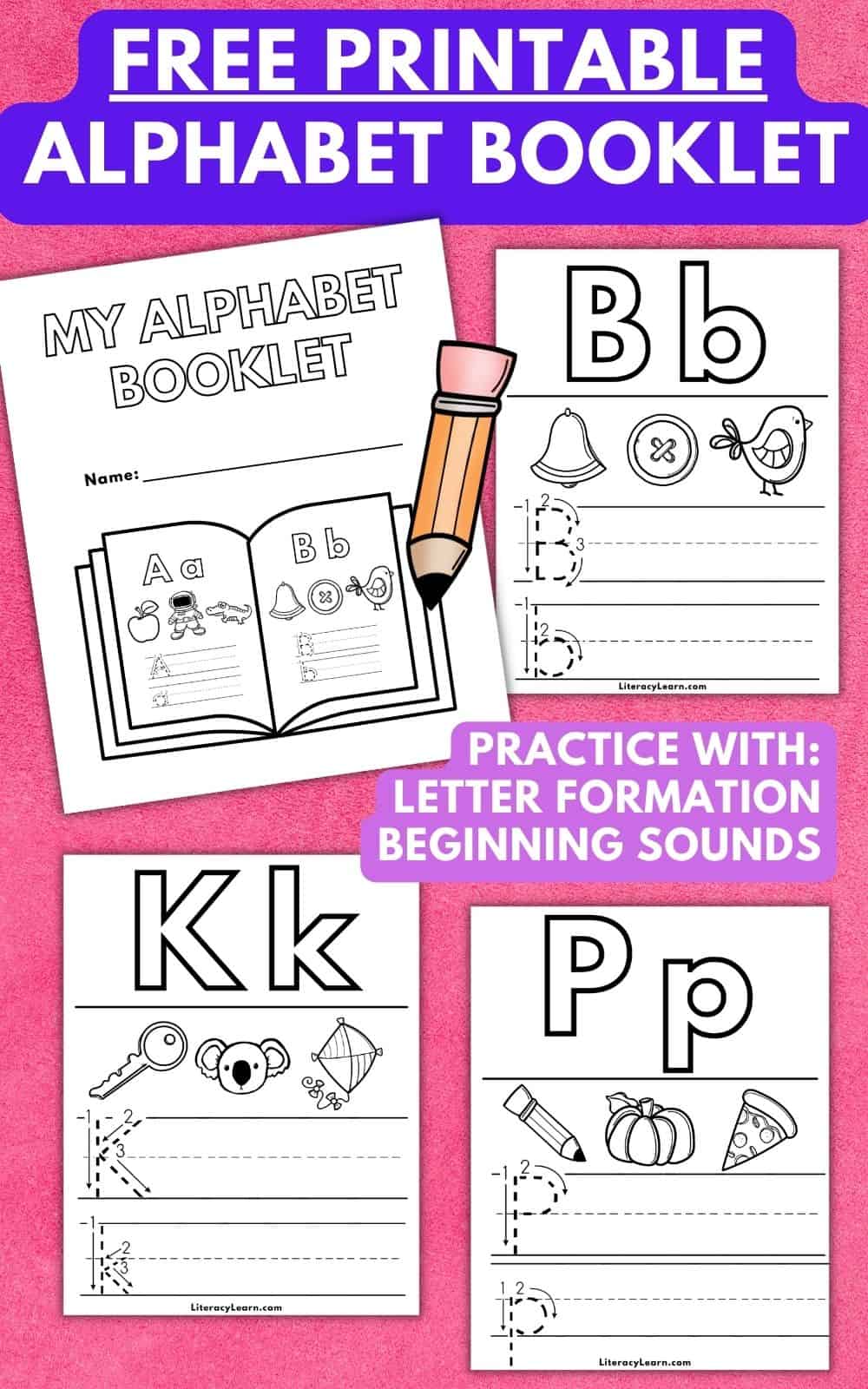 Download & Print
👇 Get this resource sent to your email or download it directly!
This free printable alphabet book download is a great resource for children preschool...
DOWNLOAD TERMS: All of our resources and printables are designed for personal use only in homes and classrooms. Each teacher must download his or her own copy. Please do not save to a shared drive, reproduce our resources on the web, or make photocopies for anyone besides your own students. To share with others, please use the social share links provided or distribute the link to the blog post so others can download their own copies. Your support in this allows us to keep making free resources for everyone! Please see our Creative Credits page for information about the licensed clipart we use. If you have any questions or concerns regarding our terms, please email us. Thank you!