Earth Day Free Printable Worksheets
This post may contain affiliate links. Please see our disclosure policy.
Seven Earth Day-themed free printable worksheets to help children aged preschool and Kindergarten learn about nature, the earth, sustainability, and recycling. Children will practice tracing, coloring, patterns, sorting, and more!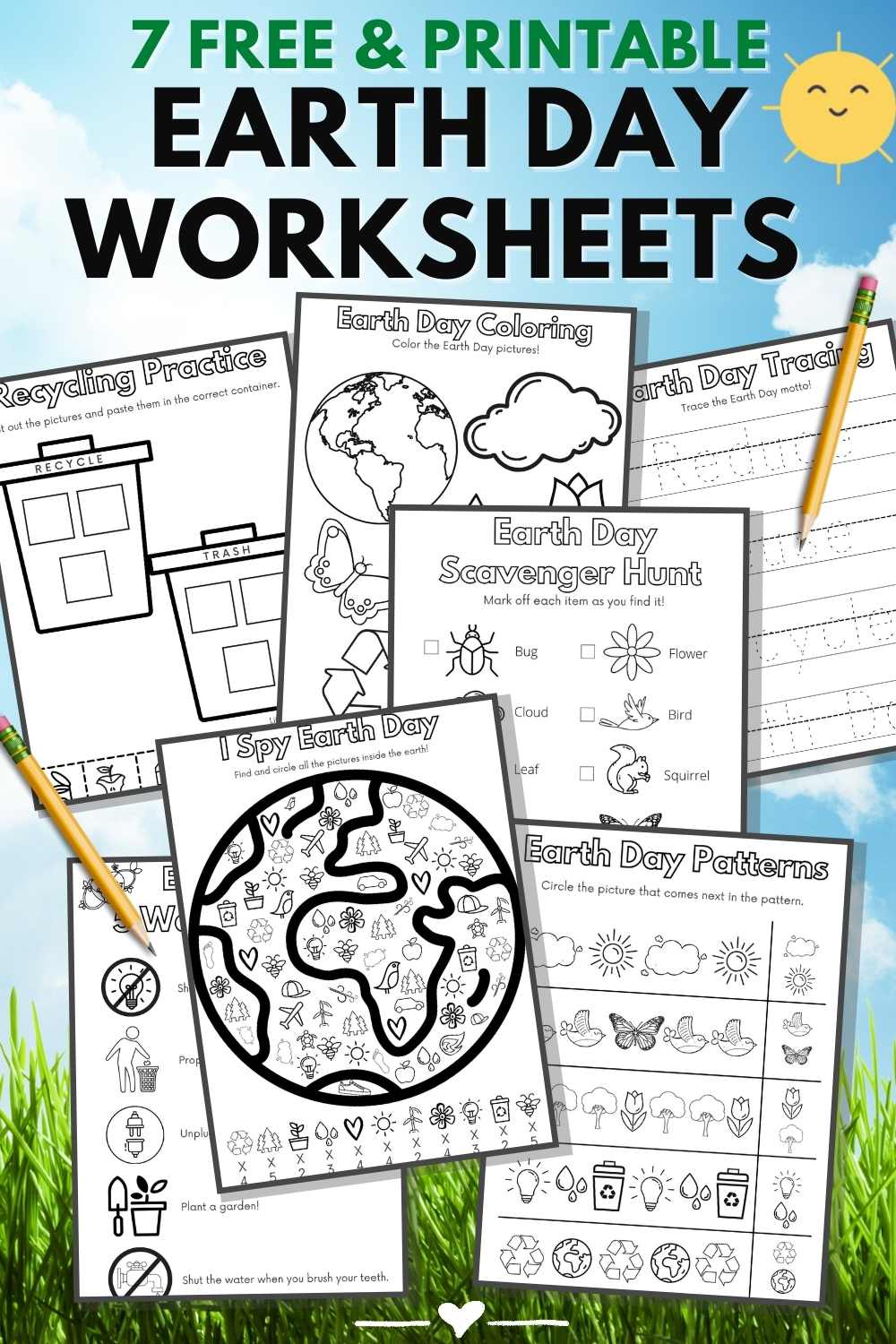 🌎 Why We Love It
Every year on April 22, we celebrate Earth Day! Across the globe, people come together to learn and share ways to better care for the Earth. Those lessons include sustainability, the environment, recycling, and more.
We want to celebrate our Earth and all she does for us while reinforcing our educational lessons and literacy building blocks. These worksheets are designed to complement and aid your Earth Day lessons for children in Pre-K and Kindergarten.
♻️ Note: In the spirit of Earth Day, please remember to recycle the paper after your children finish these (and all other) worksheets!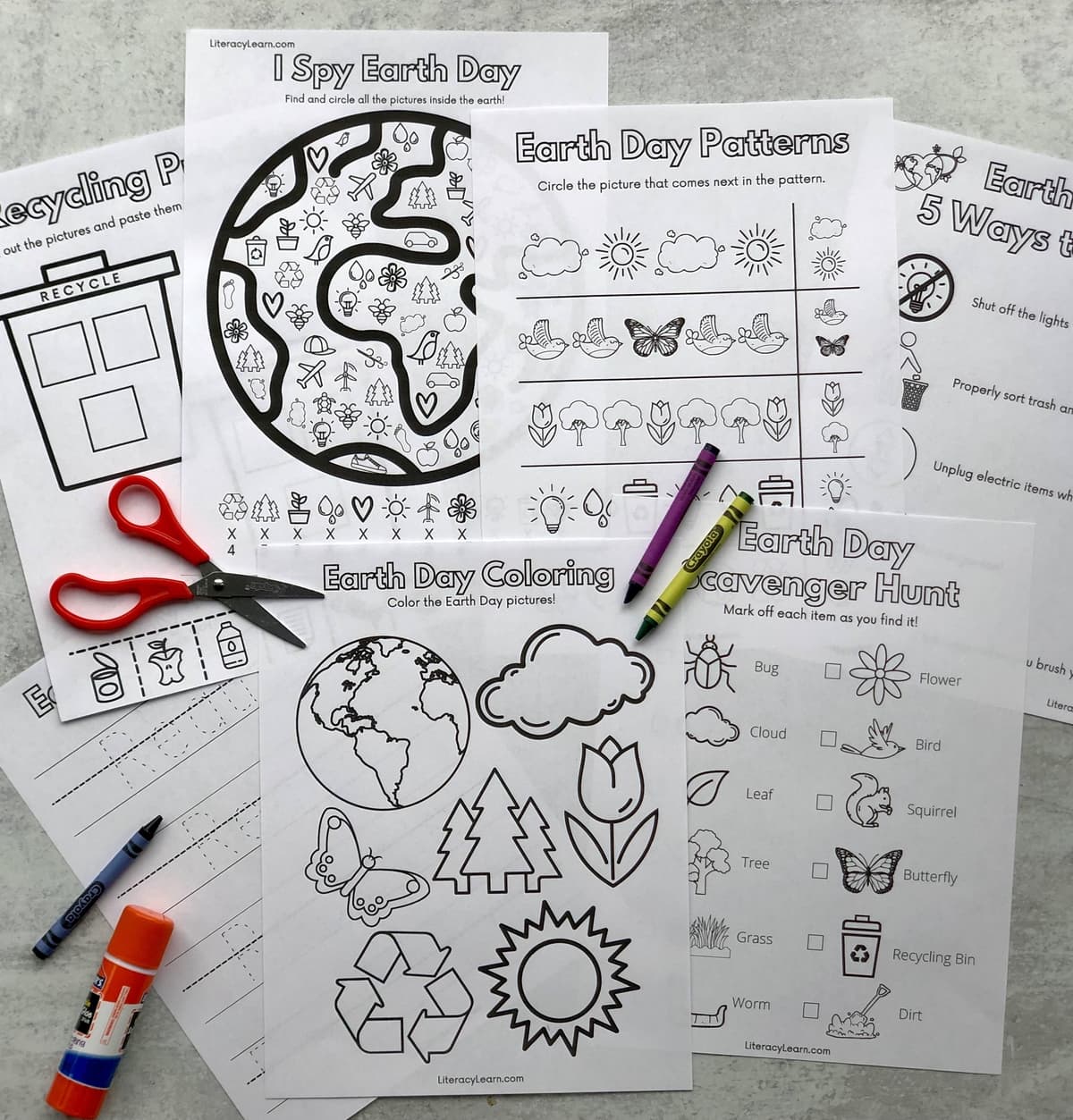 💚 The Worksheets
These worksheets are appropriate for children ages 4 – 6, in Pre-K and Kindergarten.
I Spy Earth Day Worksheet: Children find and circle Earth Day images.
Tracing Worksheet: Children will trace the words "Reduce, Reuse, Recycle, and Earth Day."
Recycling Practice: Children will cut out and sort images of recyclable and non-recyclable items.
Patterns Worksheet: Children will identify Earth Day images in a pattern and circle the picture that comes next.
Scavenger Hunt: Children will look at their surroundings for items related to Earth Day.
Coloring: Children will color in pictures related to Earth Day.
Ways to Help: Five ways young children can participate in Earth Day and help care for the Earth in real life.
📚 Educational Focus
Teachers and parents can use these worksheets to aid lessons about Earth Day, sustainability, recycling, and more!
Children will practice important fine motor skills through tracing, coloring, cutting, and pasting.
They'll practice recognizing patterns and sorting.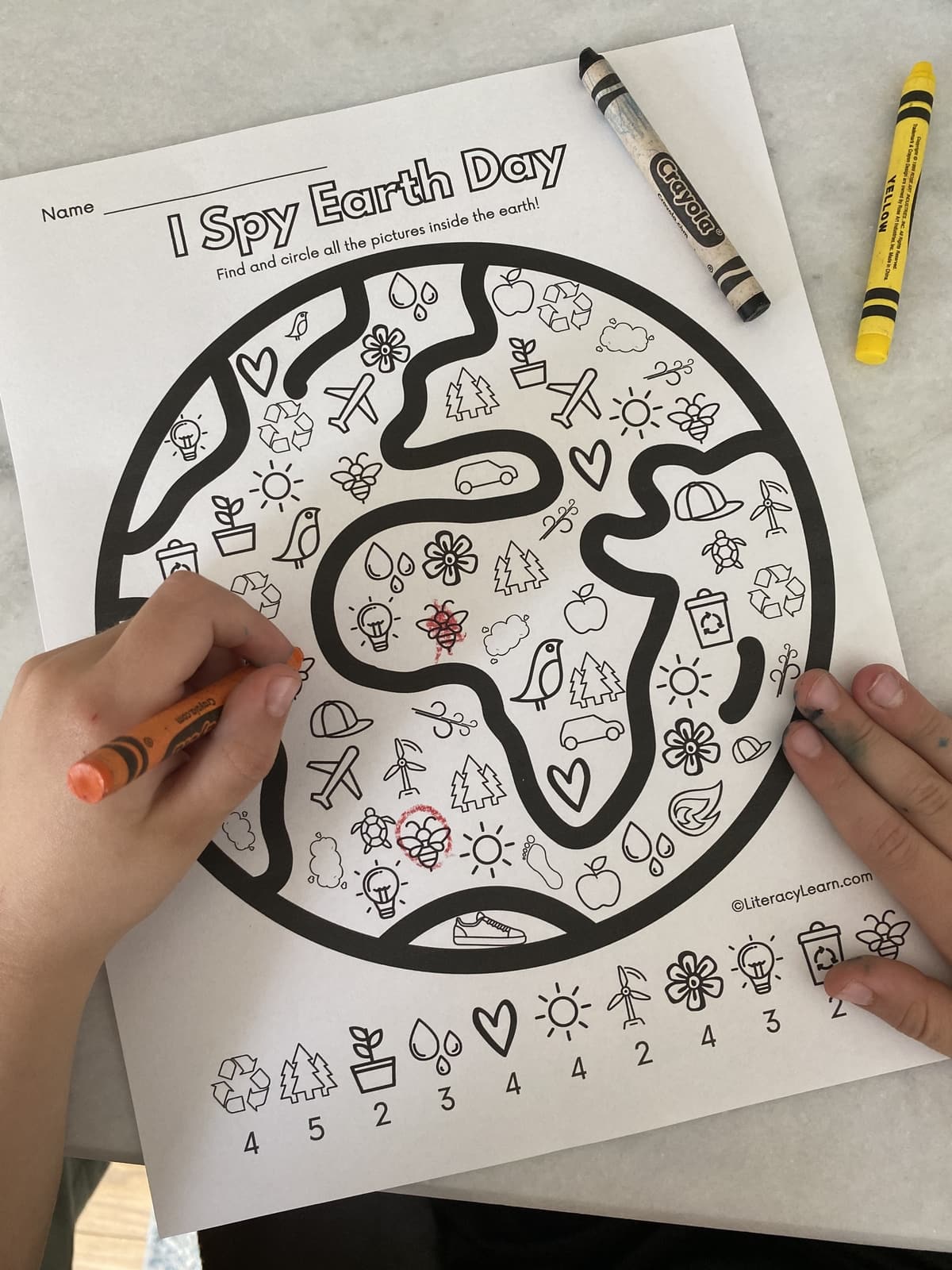 Related Posts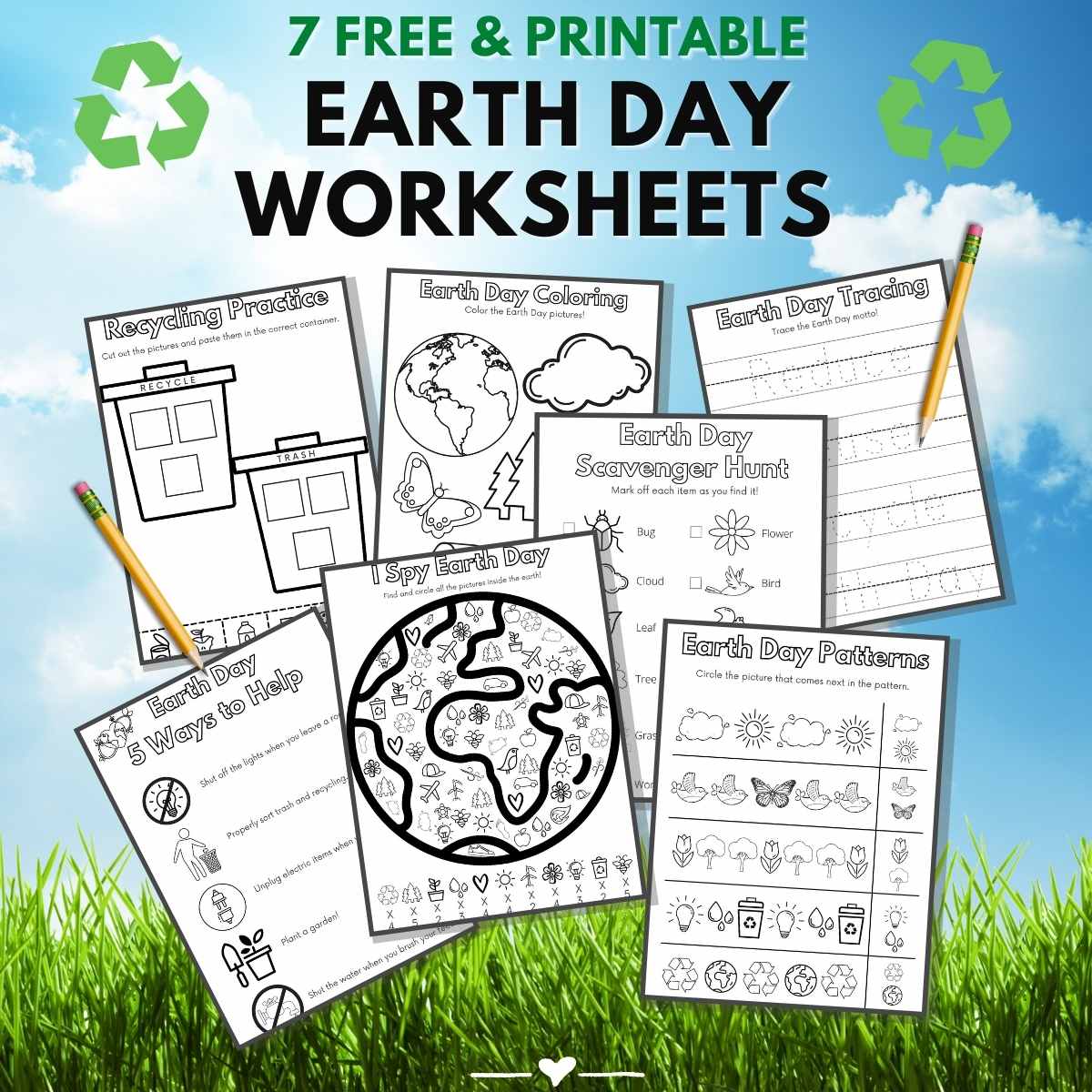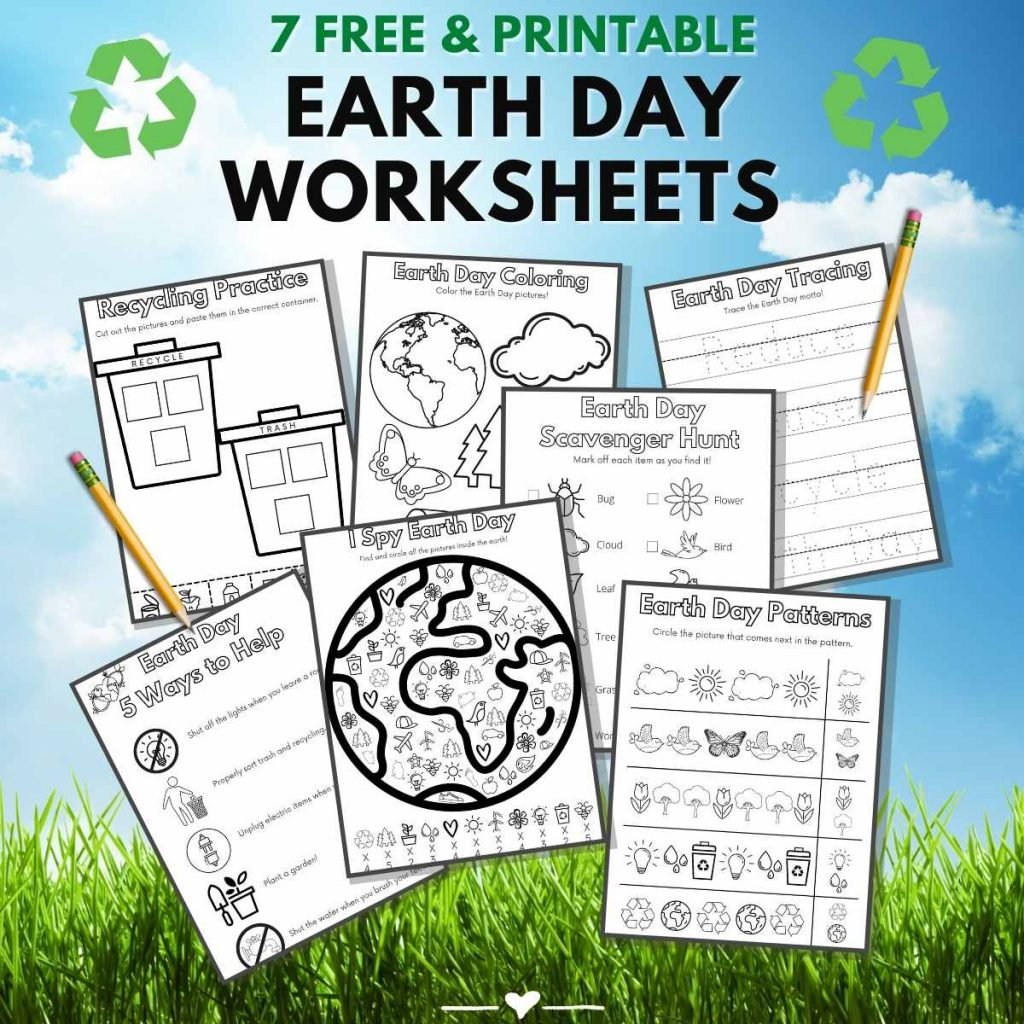 🖨️ Download & Print
We love to see our worksheets in real life! Snap a photo and tag us on Instagram @literacylearn or leave a comment below to share about your experience!
TERMS: All resources and printables are designed for personal use only in homes and classrooms. Each person must visit this site and download their own copy for use. Please share with others by using the social share links provided or by distributing the link to the blog post. Do not share or reproduce our resources on the web, publish to a shared drive, email the file, or make photocopies for anyone outside your own home or classroom. This allows us to keep making free resources for everyone! If you have any questions, please email us. Thank you!