Counting Syllables Clapping Worksheets
This post may contain affiliate links. Please see our disclosure policy.
These three printable counting syllables worksheets help children understand what a syllable is, then it helps them practice identifying, clapping, and counting syllables in common words. Download the free pdf below!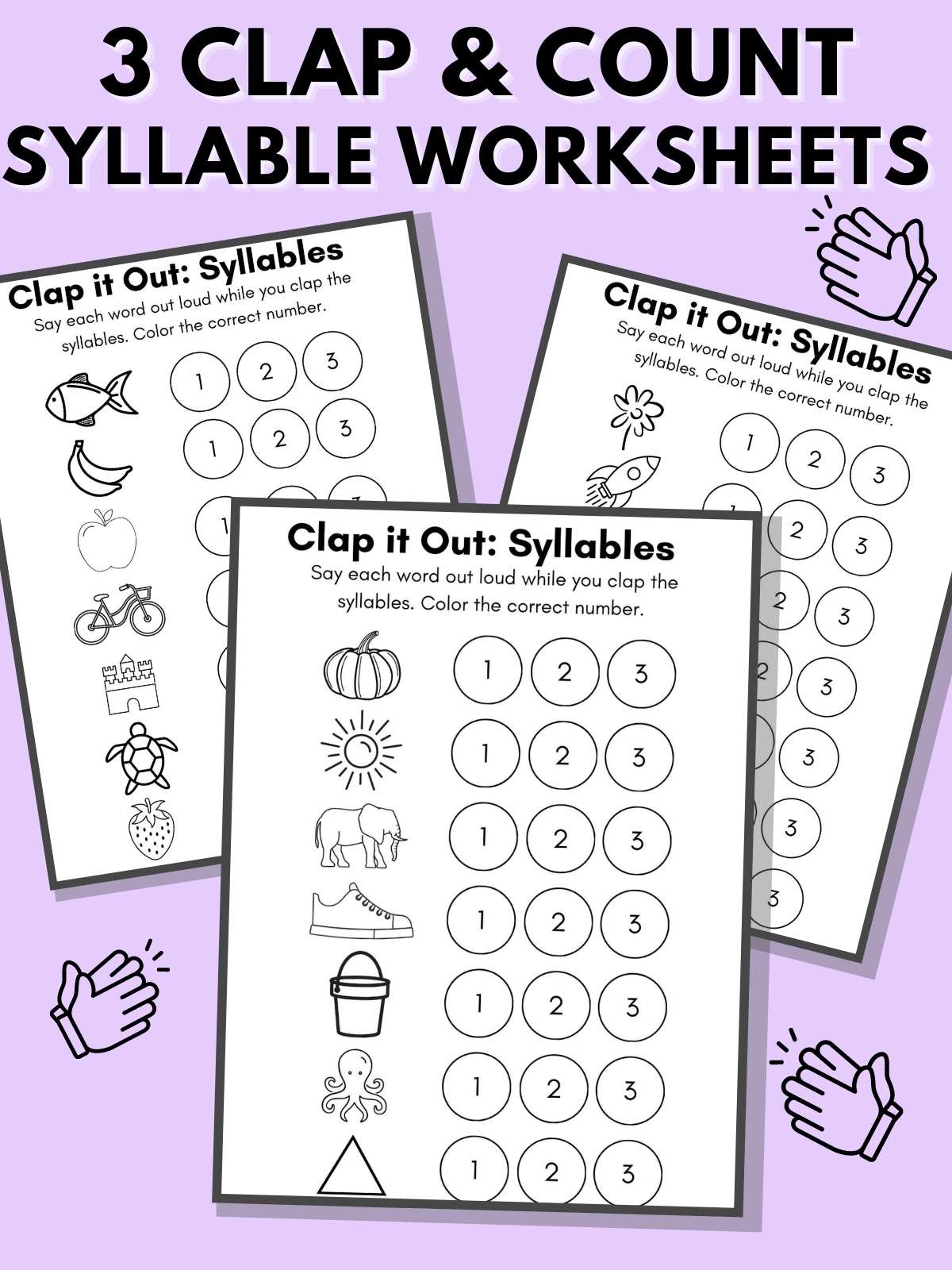 What is a Syllable?
Understanding syllables is an important part of literacy. These worksheets helps children practice separating and counting syllables within a word. But what exactly is a syllable, and how we do explain the concept to children?
A syllable is a single part of a word that contains a vowel sound. Most of the time, it also contains consonants, but not always, so listen for the vowel sounds and you'll be able to distinguish the syllables.
Us teachers usually refer to a syllable as the "beat" of a word, so the word banana contains three beats or vowel sounds: ba, na, and na. Bus has only one vowel sound or syllable. The easiest way to demonstrate and explain the concept of syllables to children is to say a word, and clap or tap your foot during each vowel sound.
When a child claps and counts each word, it helps reinforce their understanding of syllables. These worksheets are a great aid to allow children to practice saying and counting the syllables in each word. Download the pdfs below! And if you're looking for more practice for your child, Dr. Seuss books are great, too!
Educational Focus
Children will name an easy to identify picture, and clap through each syllable as they say it out loud.
Children will practice counting syllables in words with easy to identify pictures.
Age Group
Use these printable pdf syllable worksheets for children in Kindergarten and First grade.
Related Posts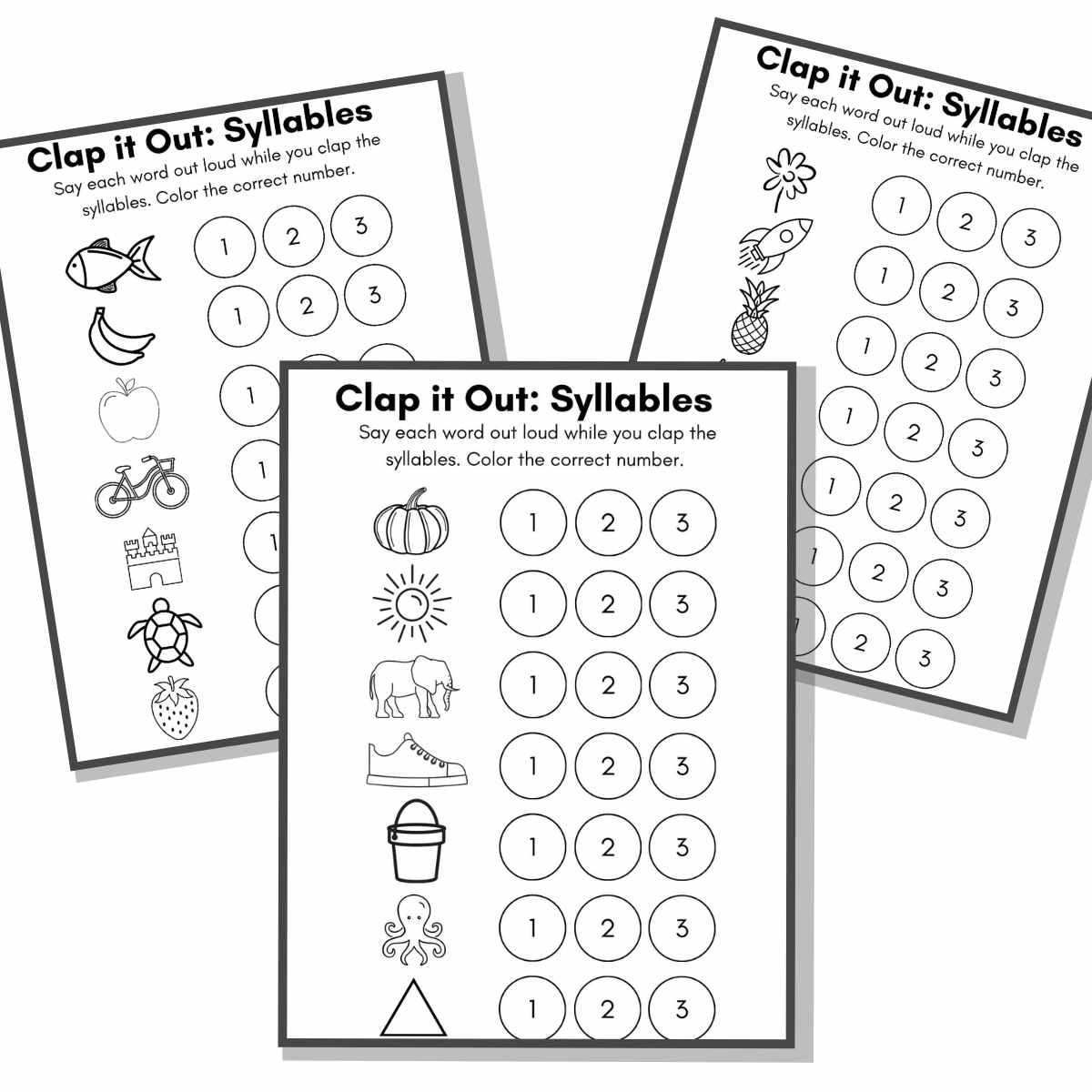 Download & Print
We'd love to hear about your experience using this resource and value your feedback!
Please leave a comment below or tag us on Instagram @literacylearn.
TERMS: All resources and printables are designed for personal use only in your own home and classroom. Each educator must visit this site and download their own free copy. Please do not photocopy, email, or reproduce our printable resources for other teachers, and please do not reproduce our printables on the web or save them to a shared drive for others to access. Instead, share the resources with others by sharing the link to the blog post itself or by using the social share links provided. This allows us to keep making free resources for everyone! If you have any questions, please email us. Please see our Creative Credits page for information regarding the licensed ClipArt used in our resources. Thank you!