Earth Day Acrostic Poem Worksheets – 2 Free Printables
This post may contain affiliate links. Please see our disclosure policy.
Get two free Earth Day Acrostic Poem printable worksheets, each featuring either the word "nature" or "earth" written inside a globe, surrounded by cute environmental imagery. This is a great no-prep activity to celebrate nature, sustainability, poetry, and more!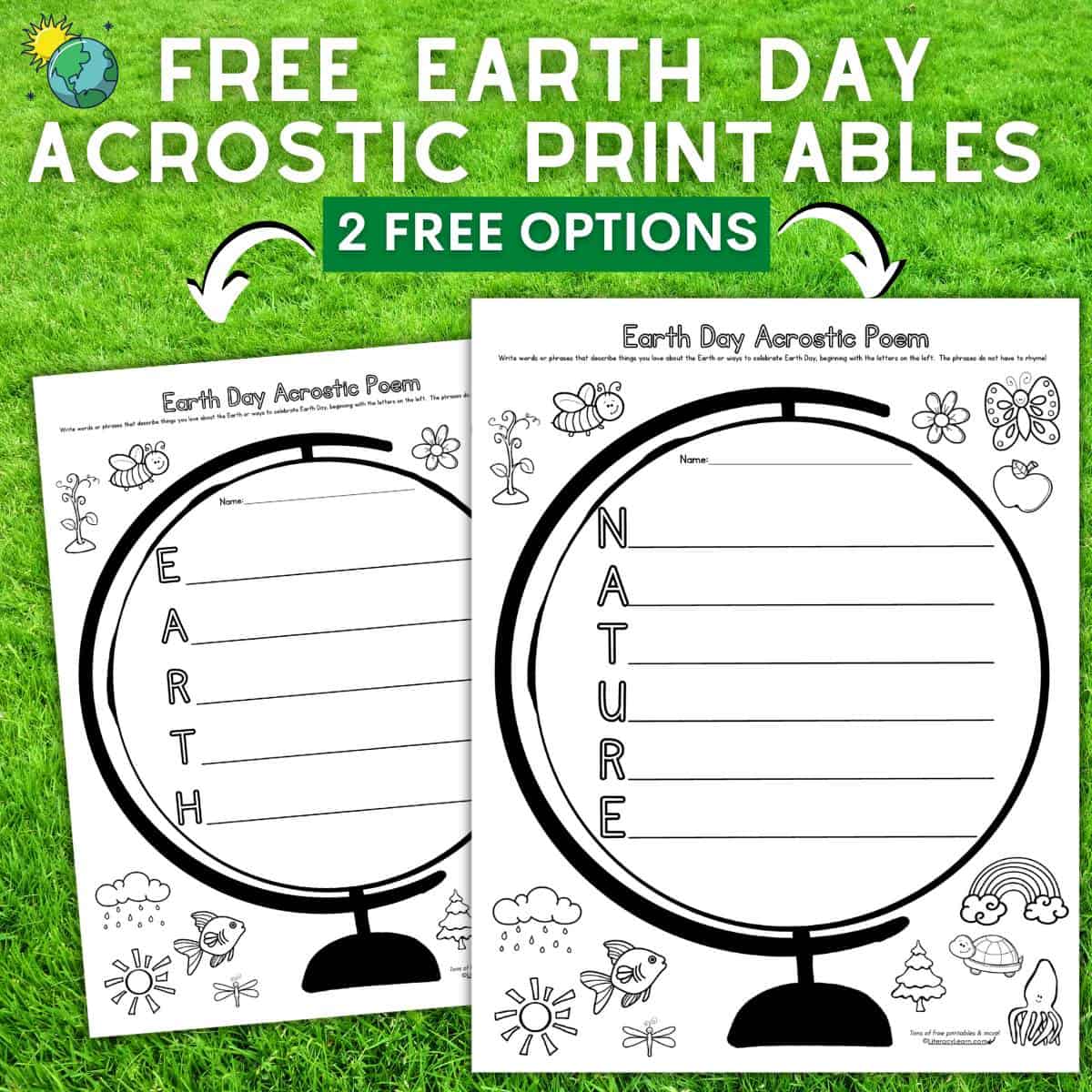 Why We Love It
Use our Earth Day Acrostic Poem printables to celebrate Earth Day in your classroom!
The worksheets feature fun imagery and the word prompts "earth" and "nature" written inside a globe.
And since Earth Day always falls on April 22, and April just so happens to be National Poetry Month, this no-prep activity is an educational double whammy!
You can include them in your lessons about poetry, beginning sounds, seasons, rhyming, the history of Earth Day, sustainability, and/or the environment!
Just remember to pair them with some of our other Earth Day-themed resources, like our Earth Day Word Search and Activity Worksheets!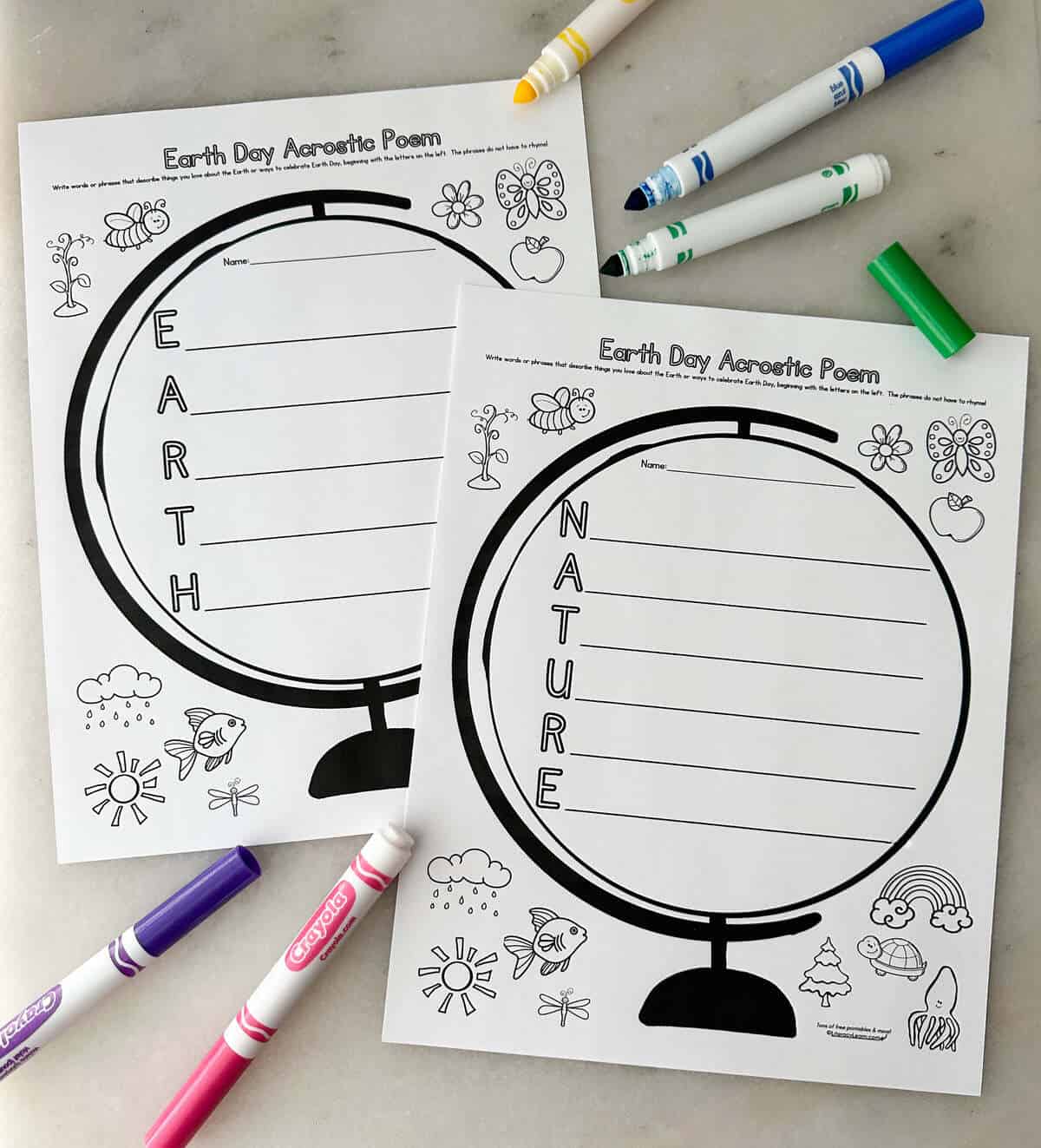 Sample Earth Day Acrostic Poems
Students use the words on the worksheets to as prompts to write about their favorite things about nature or ways to celebrate Earth Day.
Younger students can write in single words on each line, and you can give them some sample word starters, while older students can write longer phrases using more advanced vocabulary.
Remember, the phrases do not have to rhyme!
Nature needs to be preserved
Animals are important
Think about solutions
Understand how to help
Recycle as much as possible
Earth Day is every day
Everyone can do something
Amazing wild habitats
Rain is good for plants
Together we can help the planet
Happy people and animals
Tips & Info
In the spirit of Earth Day, be sure to recycle the paper when you're done!
Have students color in the pictures and the Earth once they've completed their poem. They display beautifully!
This activity is great for students in first through fourth grade.
Related Posts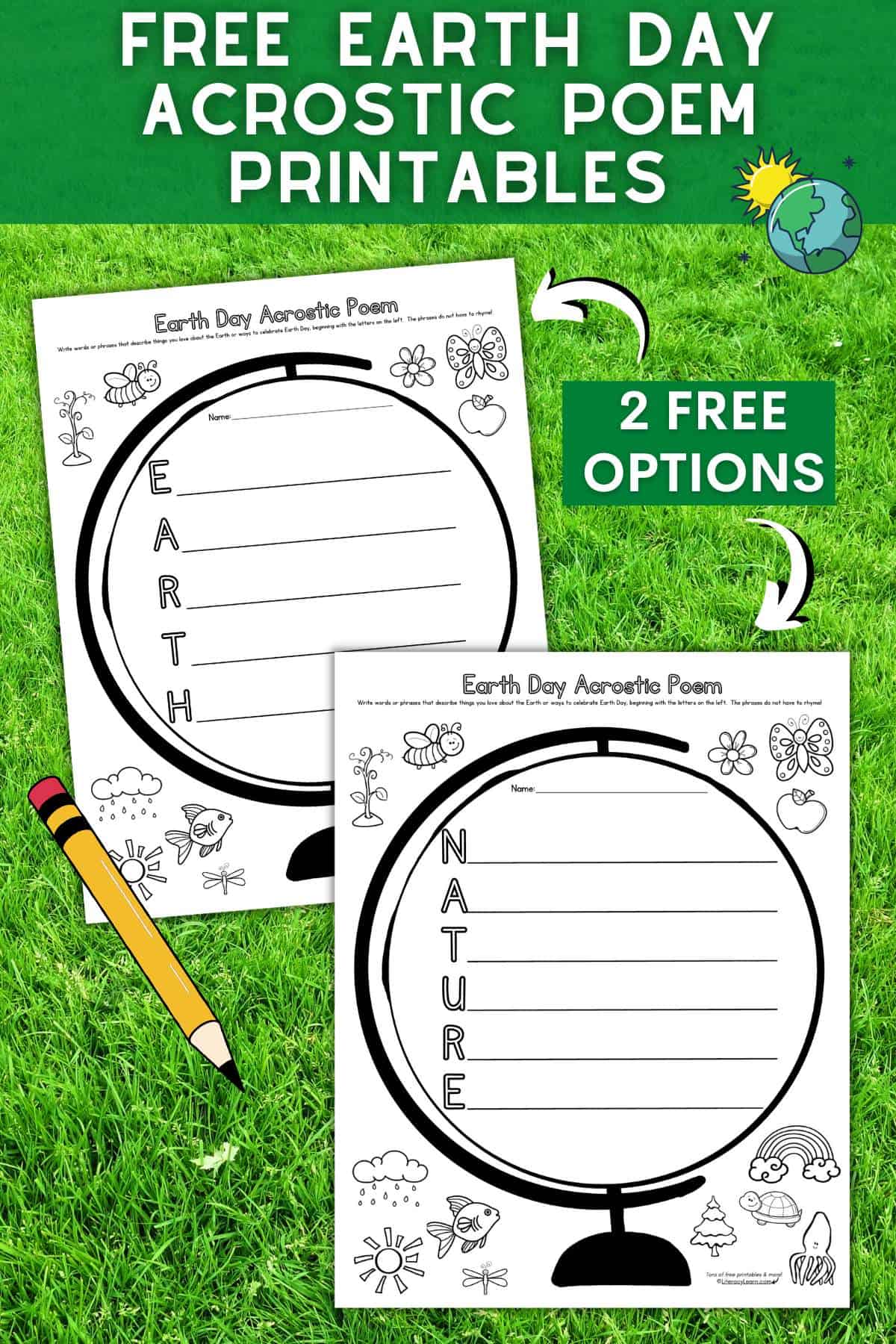 Download & Print
We'd love to hear about your experience using this resource!
Please leave a comment below or tag us on Instagram @literacylearn!
TERMS: All resources and printables are designed for personal use only in your own home and classroom. Each person must visit this site and download their own free copy. Please do not photocopy, email, or reproduce our printable resources for other teachers, and please do not reproduce our printables on the web or save them to a shared drive. Instead, please share the resources with others by using the social share links provided or by distributing the link to the blog post itself. This allows us to keep making free resources for everyone! If you have any questions, please email us. Please see our Creative Credits page for information regarding the licensed ClipArt used in our resources. Thank you!