Easter Kids Activity Worksheets
This post may contain affiliate links. Please see our disclosure policy.
Download these two free printable pdf Easter activity worksheets! You'll get a word scramble worksheet and an I Spy Easter Egg worksheet. Both are fun and engaging educational activities for children in grades 1-3. They'll practice letter sounds, spelling words, and writing words, with clues from cute images and letters.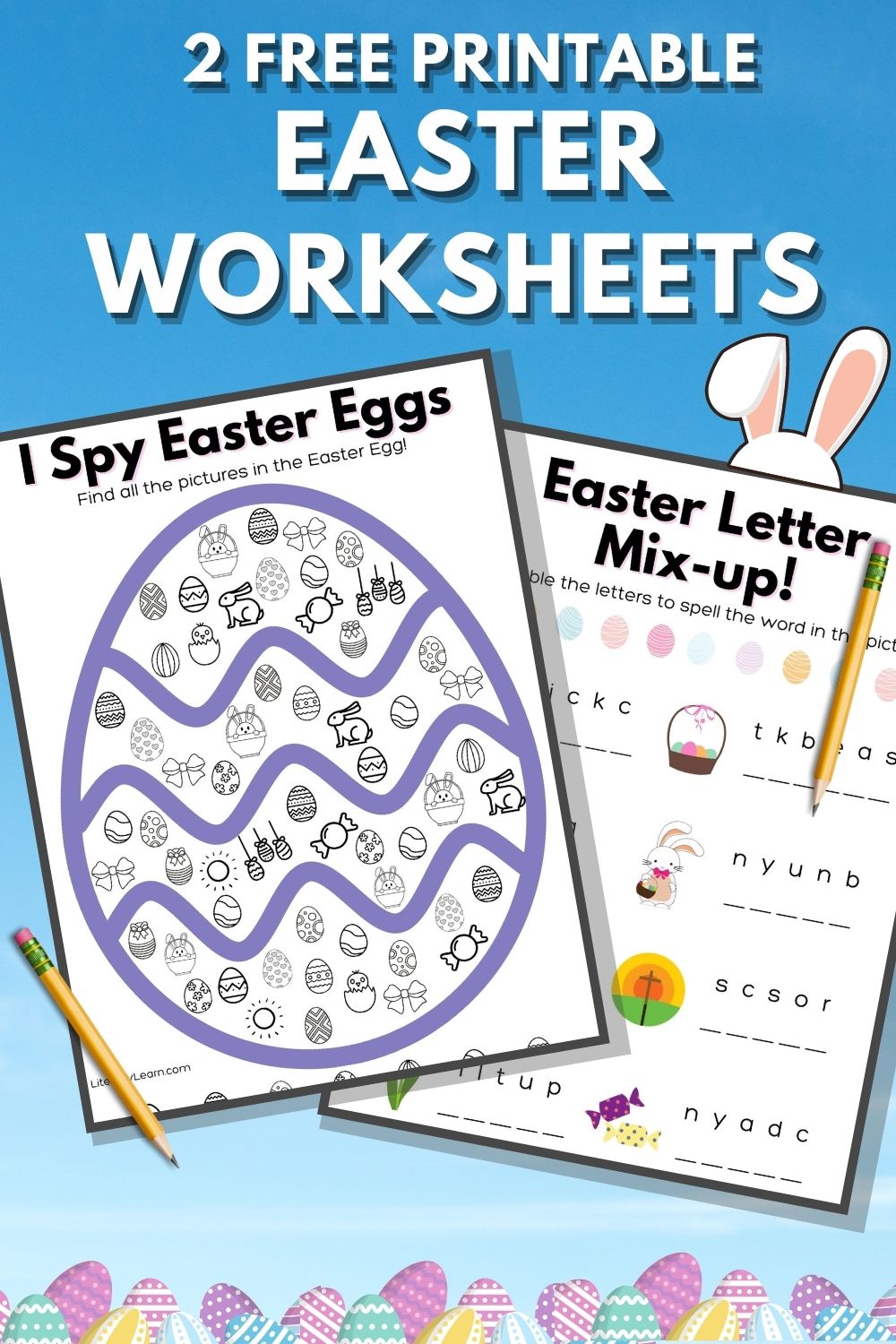 Why We Love It
It's almost Easter, and for many school teachers and homeschool families, it's a special and sacred holiday, celebrating the resurrection of Jesus.
Many of us work it into our homeschool, Sunday School, or Christian school curriculum.
And these cute Easter work scramble printable worksheet and I Spy Easter egg worksheet are fun activity to help celebrate the holiday!
It helps children learn to spell common Easter words, giving them a clue by including all the necessary letters to form the words. Children also practice writing the letters on the lines provided.
In our family, we love to use our Easter Word Scramble Worksheet along with lessons from the our favorite Children's Bible and some fun kid friendly Easter snacks!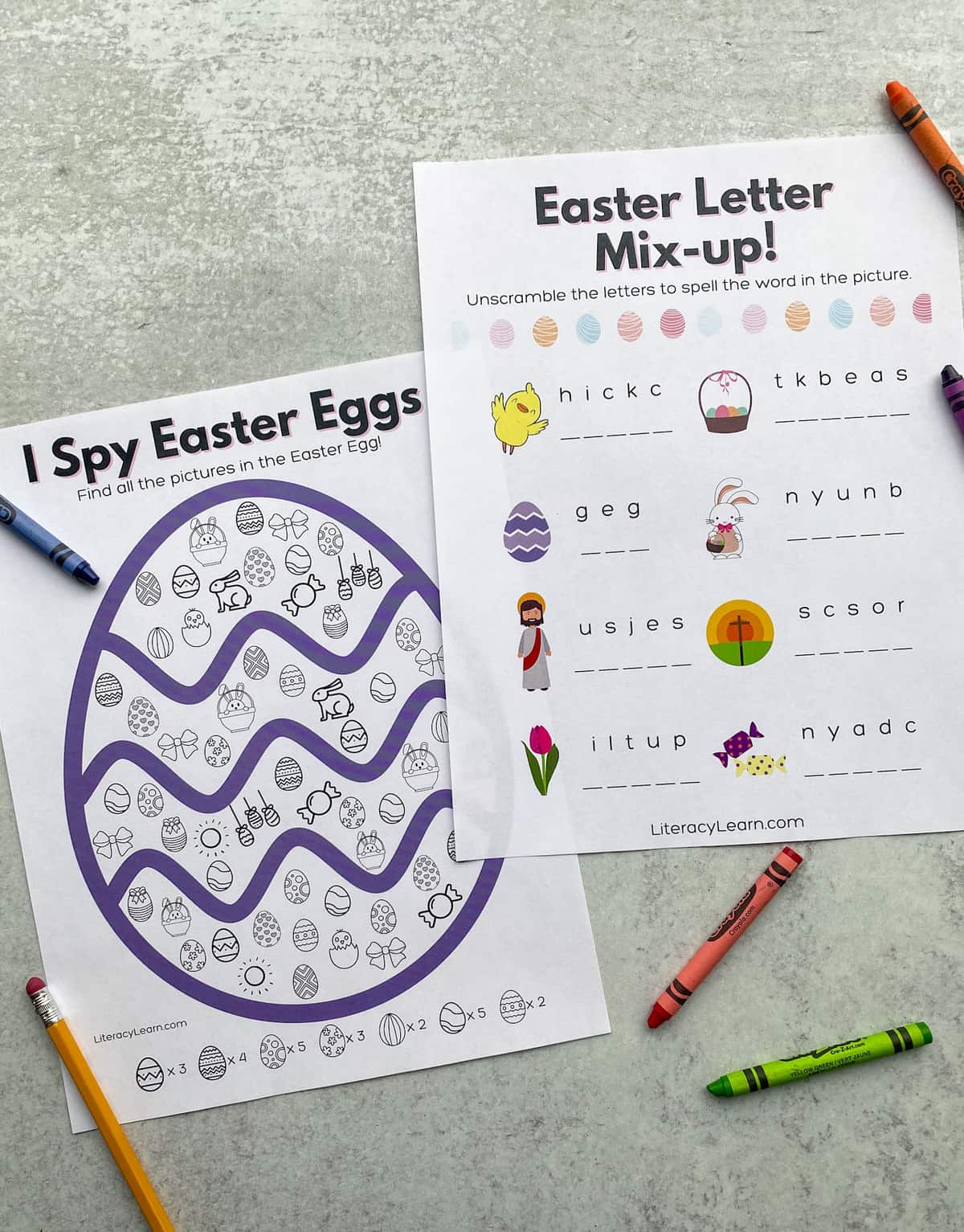 Lesson Focus
Children will practice identifying letters, spell words, and writing words while they unscramble the letters to form words.
Children will identify
This worksheet is suitable for children grades 1 – 3.
Please note: This free printable pdf features religious Easter imagery, including a cartoon of Jesus and a cross, as well as more secular holiday imagery. As such, it isn't suitable or appropriate for public school educators or classrooms.
Answer Key
Spoiler alert! We're going to give you the answers to all the clues, right here, right now! Use this information as a key:
Chick
Basket
Egg
Bunny
Jesus
Cross
Tulip
Candy
Related Posts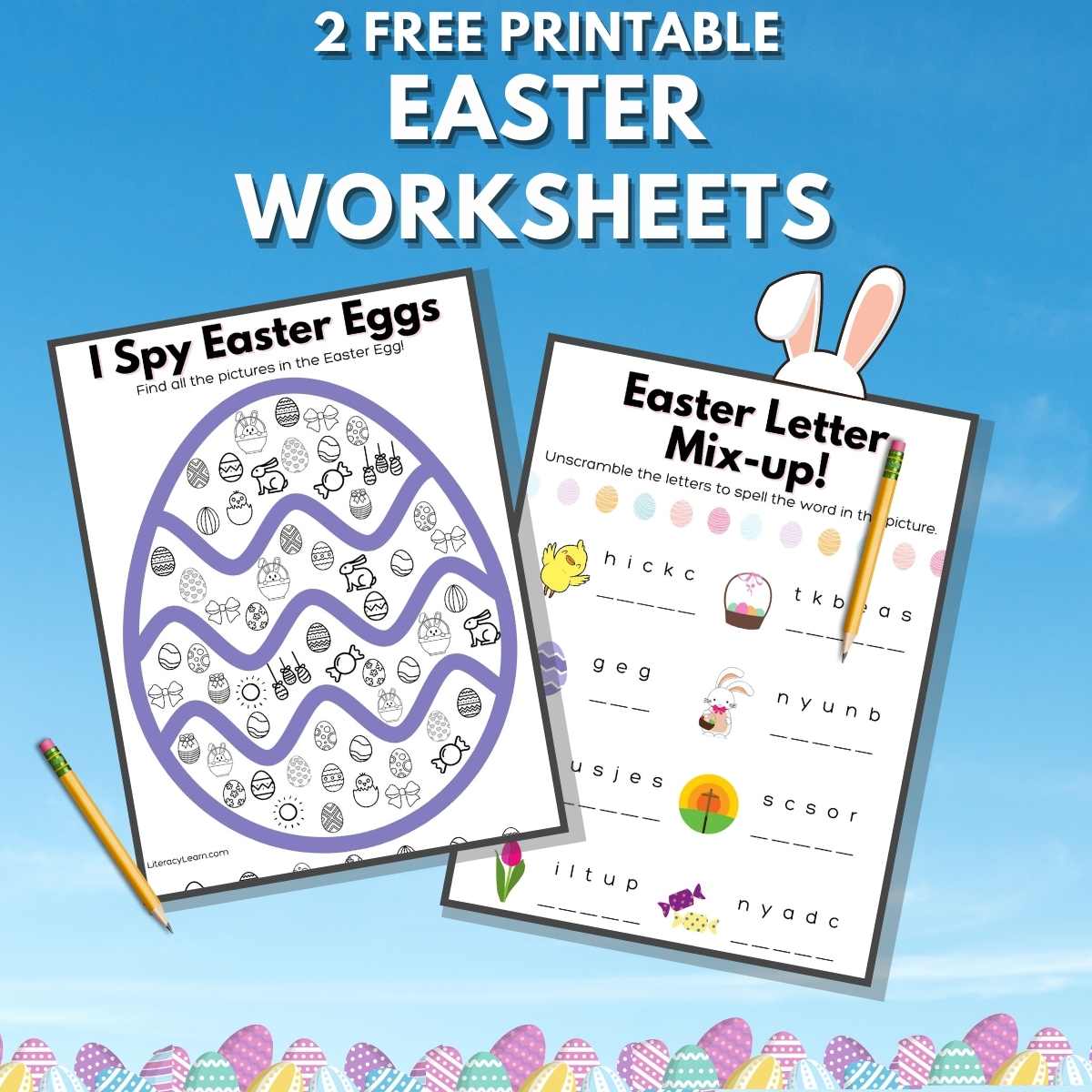 🐰 Download & Print
Nothing makes us happier than seeing our resources used by your children.
Snap a picture of their finished work and tag us on Instagram @literacylearn!
TERMS: All resources and printables are designed for personal use only in your own home and classroom. Each person must visit this site and download their own free copy. Please do not photocopy, email, or reproduce our printable resources for other teachers, and please do not reproduce our printables on the web or save them to a shared drive. Instead, please share the resources with others by using the social share links provided or by distributing the link to the blog post itself. This allows us to keep making free resources for everyone! If you have any questions, please email us. Thank you!