I Spy America Worksheet
This post may contain affiliate links. Please see our disclosure policy.
A fun, free printable American-themed I Spy worksheet filled with imagery of American presidents, landmarks, buildings, and more!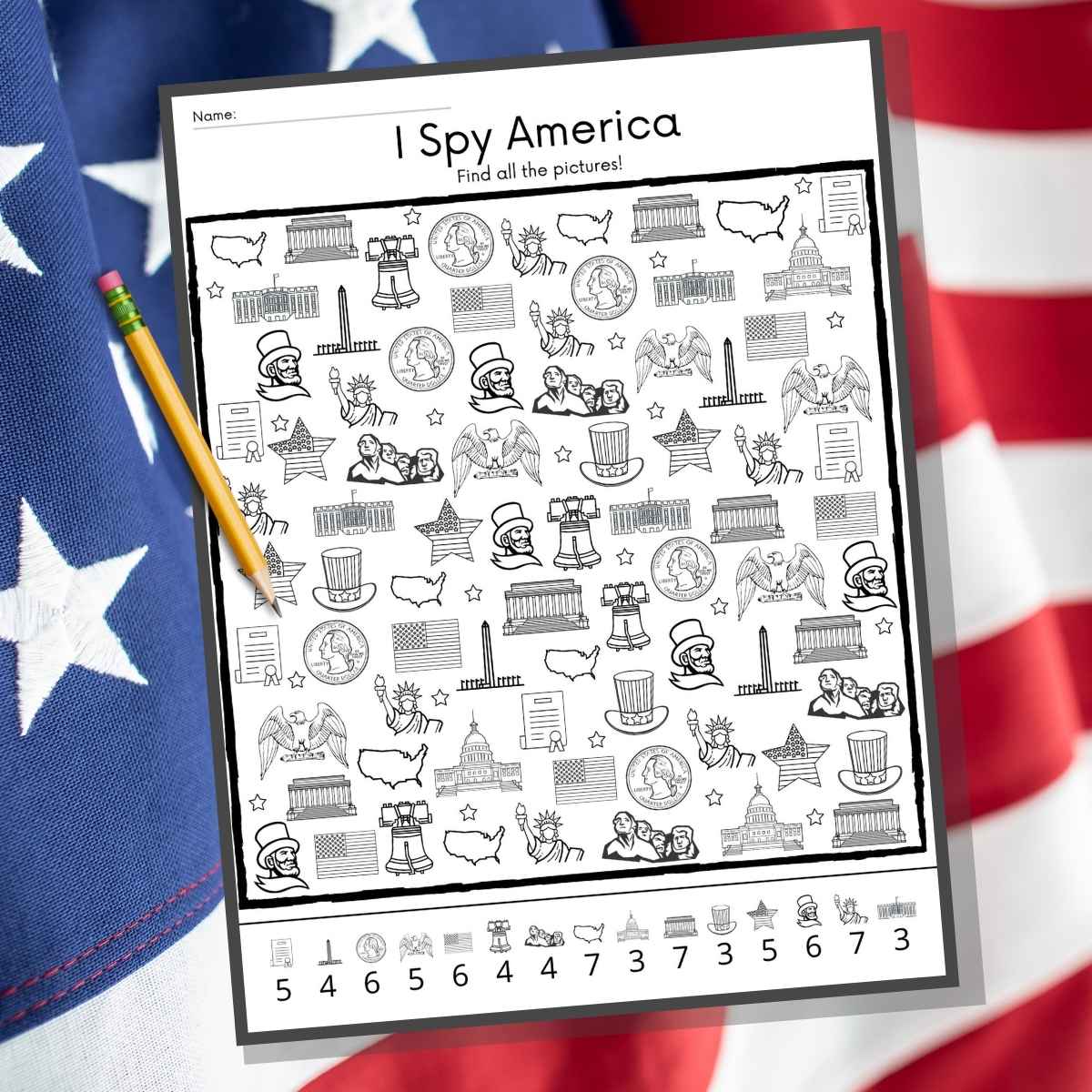 🇺🇸 Why It Works
This fun and engaging worksheet is designed to help children work on visual discrimination while reinforcing lessons on American history and holidays like Memorial Day, President's Day, Independence Day, the Pledge of Allegiance, and more!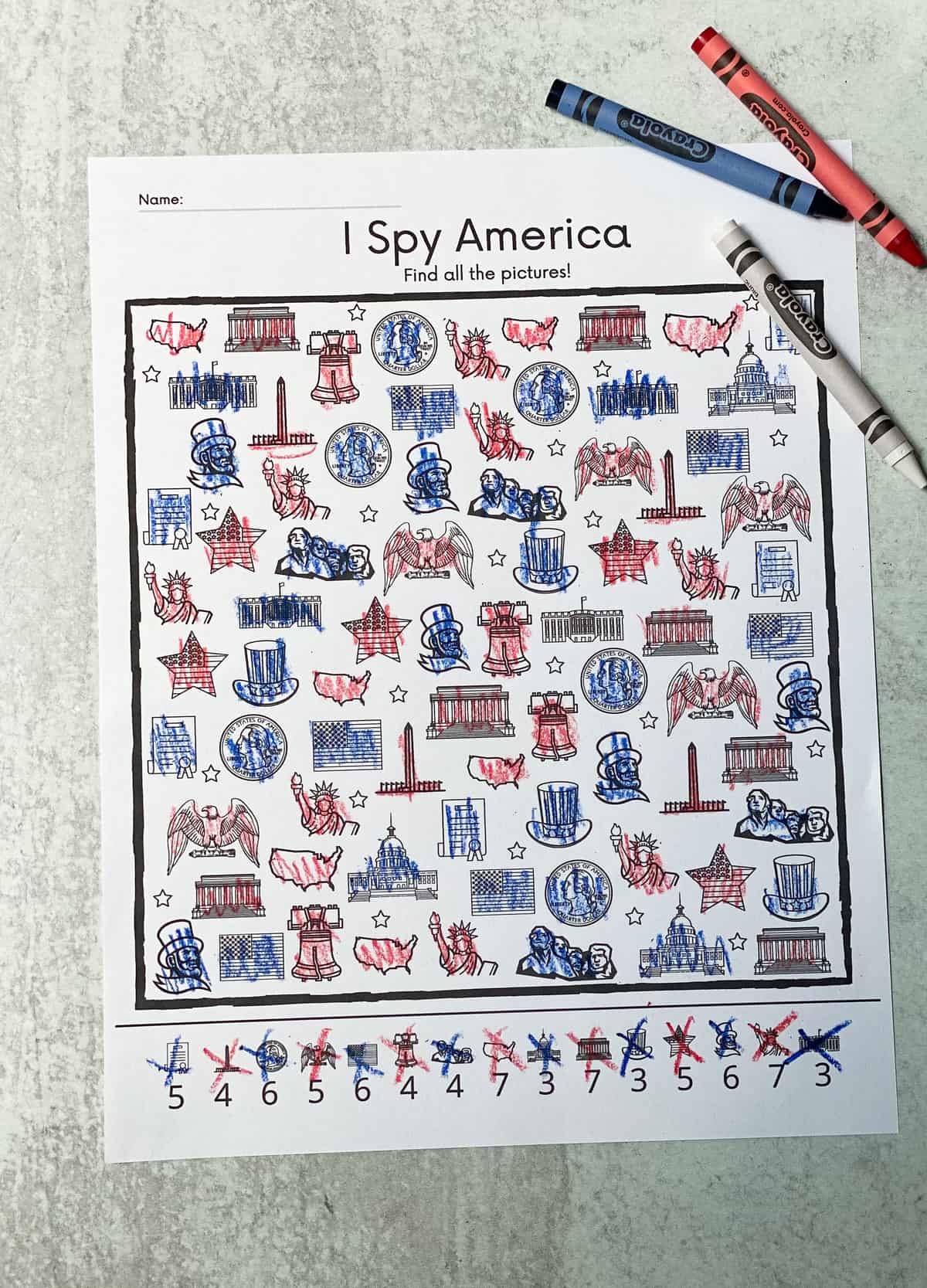 Students will search for recognizable American landmarks, people, and places, featuring images of:
American Flag
The Washington Monument
Liberty Bell
USA Map
Statue of Liberty
US Quarter (showing Washington's profile)
Mount Rushmore
The White House
Uncle Sam's Hat
The Declaration of Independence
Eagle
Star
Abraham Lincoln
The United States Capitol
The Lincoln Memorial
Tips & Info
This worksheet is best suited for children grades K-1, however kids of all ages do enjoy activities like these! Make it more challenging by asking older children to write a sentence about each image on the worksheet.
Pair this worksheet with lessons about Independence Day, President's Day, or Memorial Day.
Dive Deeper: Some of our favorite books to recommend for young readers are Our Country's Presidents and I Pledge Allegiance.
Related Posts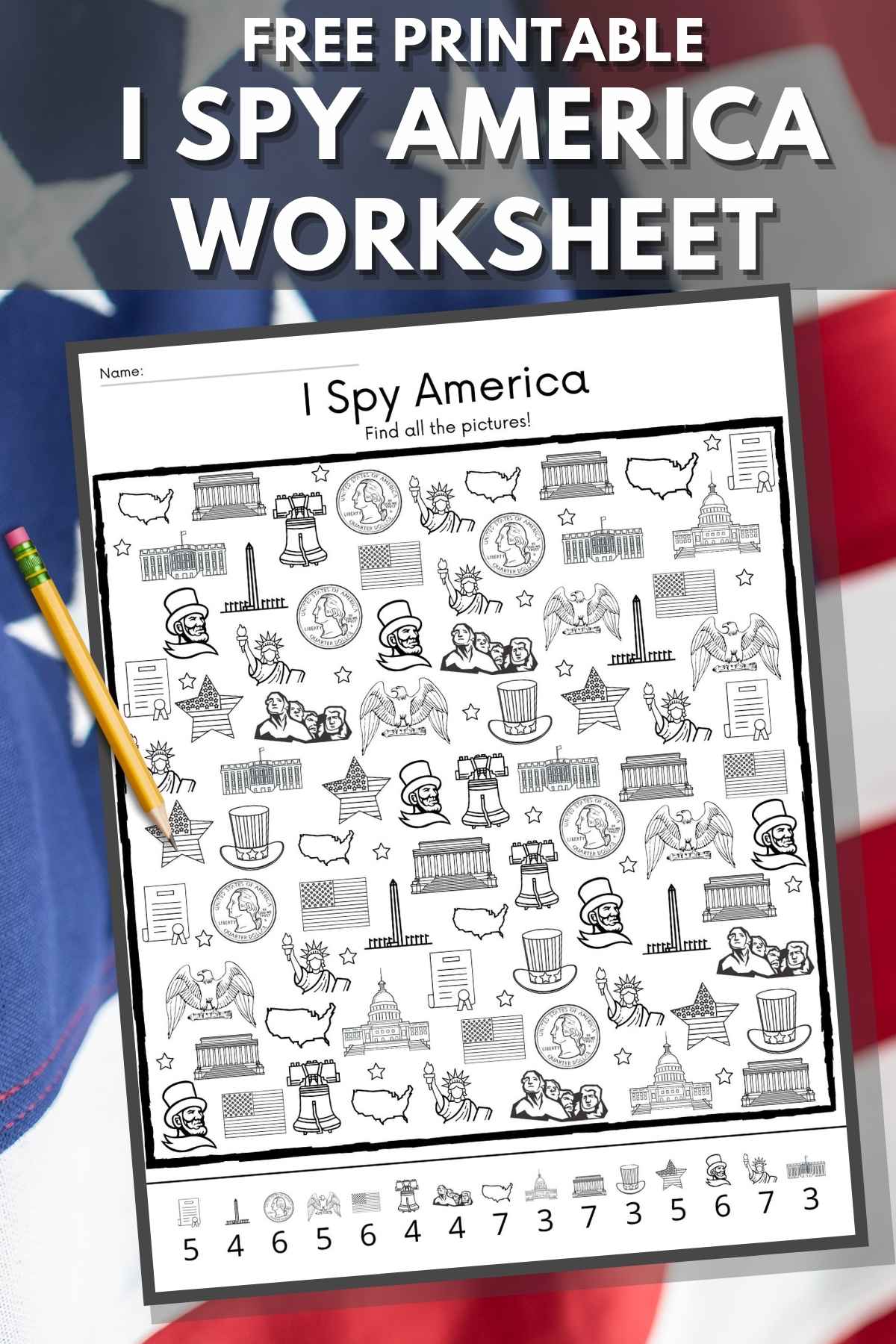 🖨️ Printable Download
Using this in your home or classroom? We'd love to hear from you! Leave us a comment below!
TERMS: All resources and printables are designed for personal use only in homes and classrooms. Each person must visit this site and download their own copy for use. Please share with others by using the social share links provided or by distributing the link to the blog post. Do not share or reproduce our resources on the web, publish to a shared drive, email the file, or make photocopies for anyone outside your own home or classroom. This allows us to keep making free resources for everyone! If you have any questions, please email us. Thank you!