All About Me Worksheet Book (Pre-K & Kindergarten)
This post may contain affiliate links. As an Amazon affiliate, we earn from qualifying purchases. See our disclosure policy.
Using these 7 free printable All About Me Worksheets, young students get to share about who they are and what they enjoy in pictures, a perfect activity for the first day of school. For extra fun, staple the sheets together to make a personalized book for young children in preschool, kindergarten, and first grade!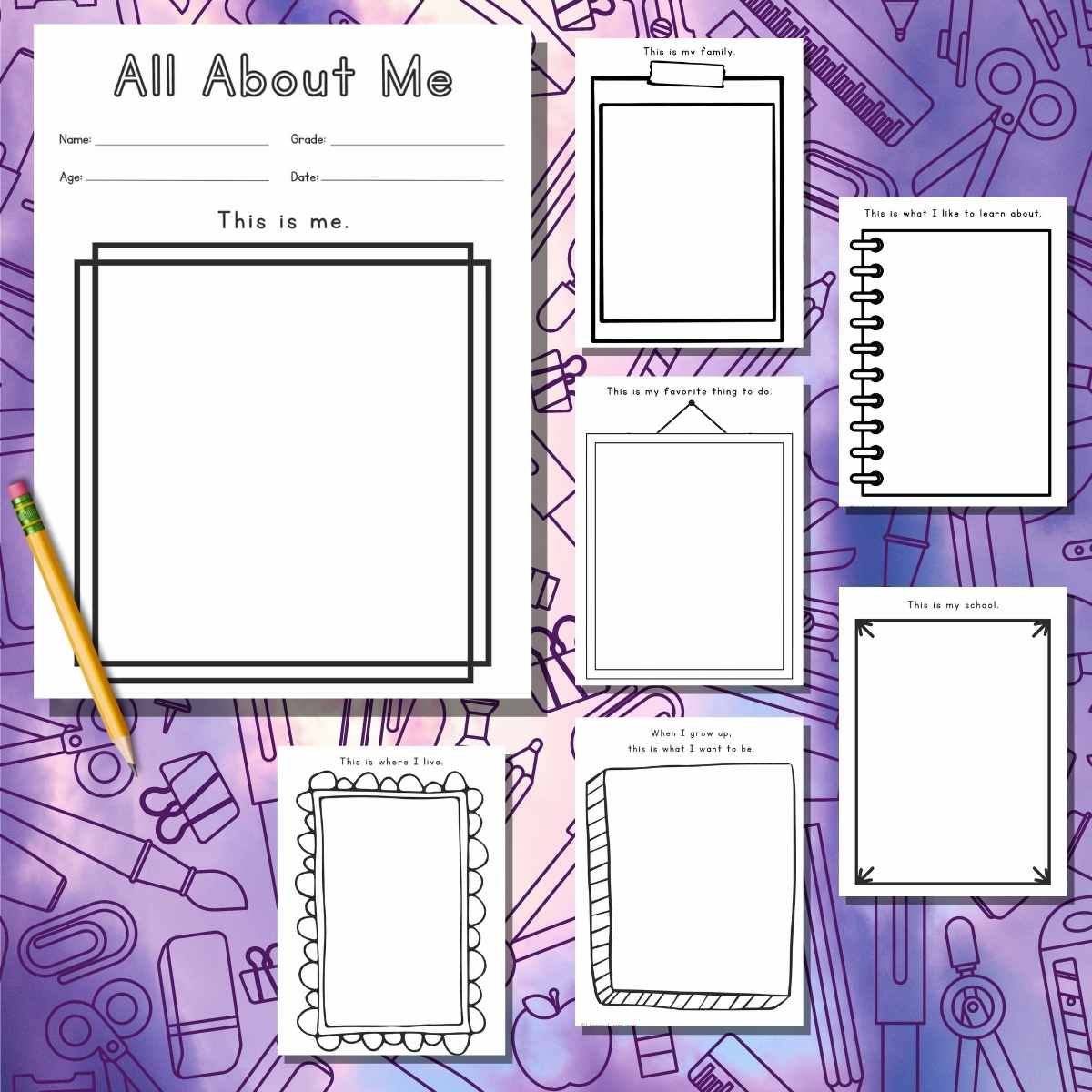 Why We Love It
These 7 free printable worksheets are designed for preschoolers and kindergarteners to share all about themselves with their friends and teacher.
This helps ease nerves and encourages social-emotional learning and personal connections within the classroom.
These are especially important on the first day of school, when they're getting to know their new friends and their new classroom!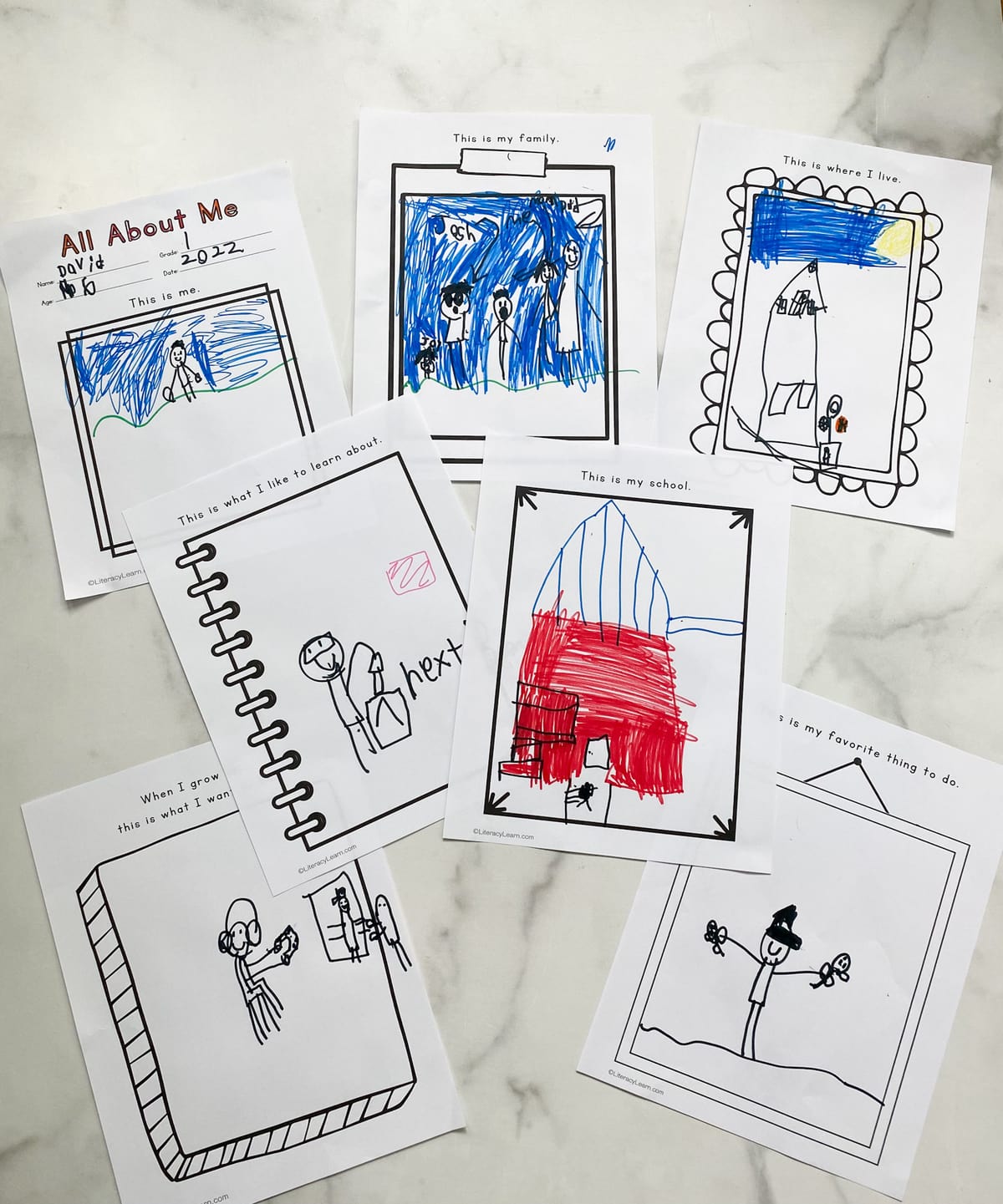 Each of the 7 pages allows the child to share something new about themselves in pictures.
👉 Children draw a self-portrait and pictures of their family, their home, and their school. They also draw something they enjoy doing, what they want to be when they grow up, and what they enjoy learning about.
The workbook pages are:
This is me.
This is my family.
This is my school.
This is where I live.
This is my favorite thing to do.
This is what I like to learn about.
When I grow up, this is what I want to be.
This information gives the teacher a little more insight into their new students and helps children feel seen and understood.
And best of all, at the end of the activity, children have a fun keepsake to bring home to their families!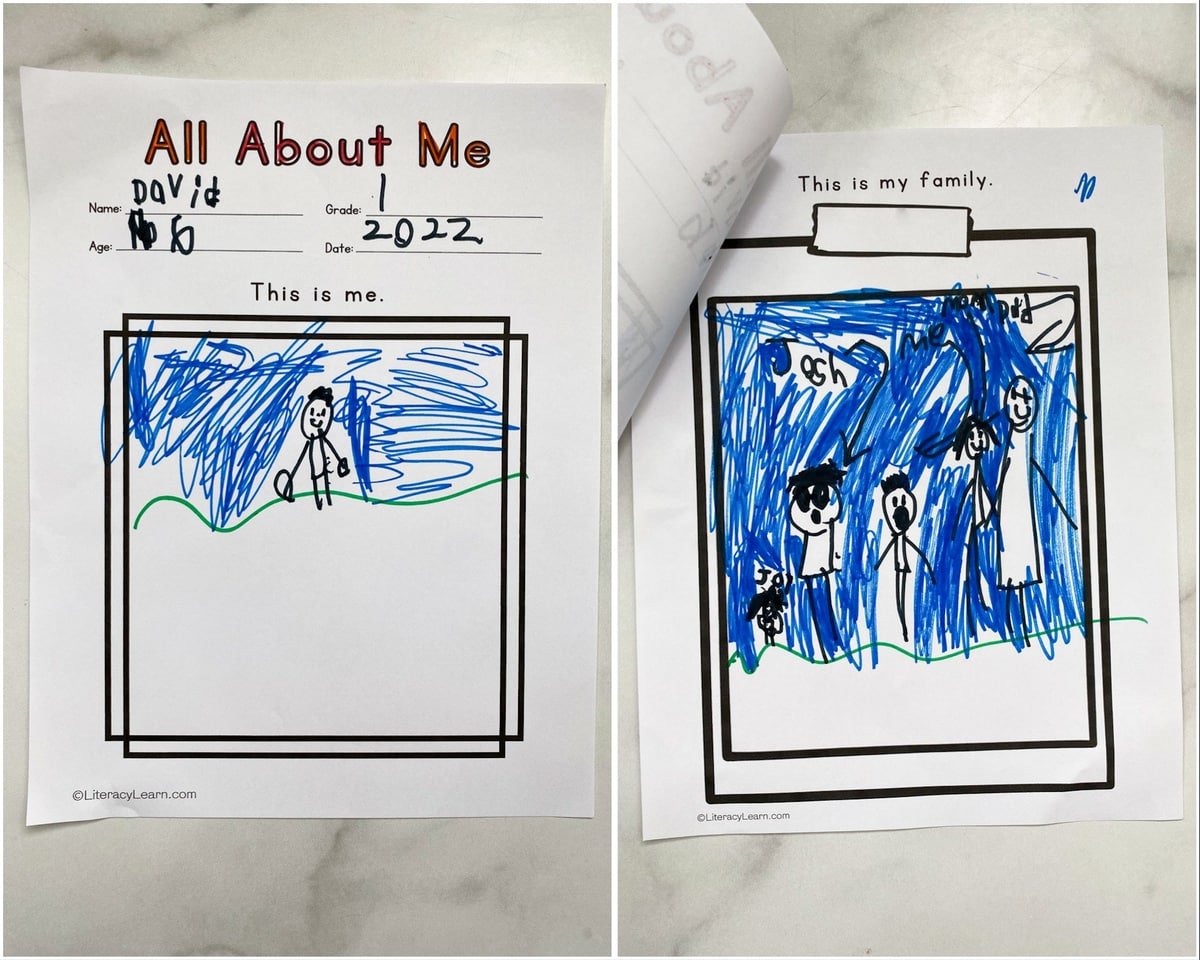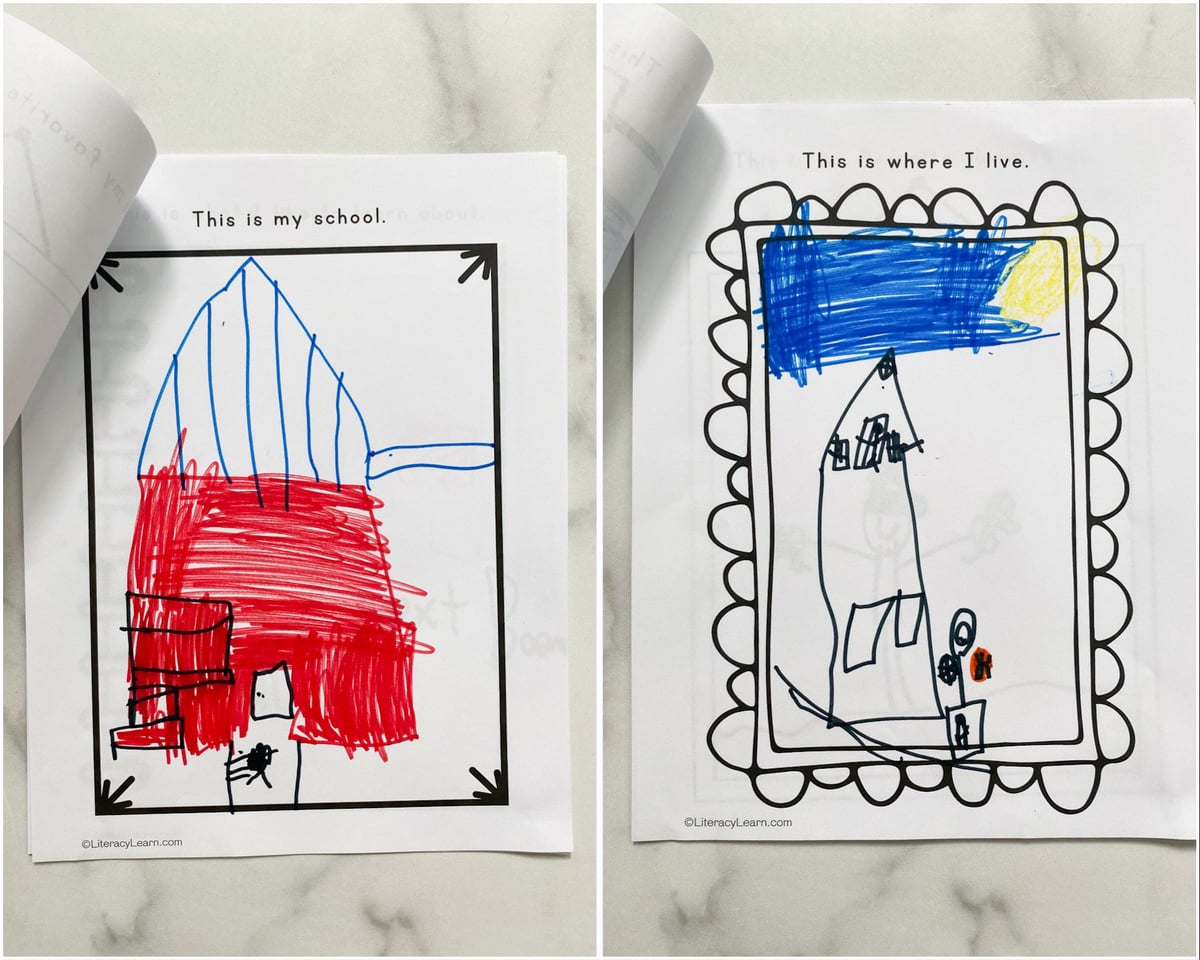 Helpful Info
You'll need crayons, markers, and pencils.
Choose just one of the worksheets or print them all!
Staple the pages together to make a personalized book for every student!
We designed this activity for children in Preschool and Kindergarten, but even older students enjoy using these worksheets!
For older students (grades 2-3), use our Get to Know Me Worksheet!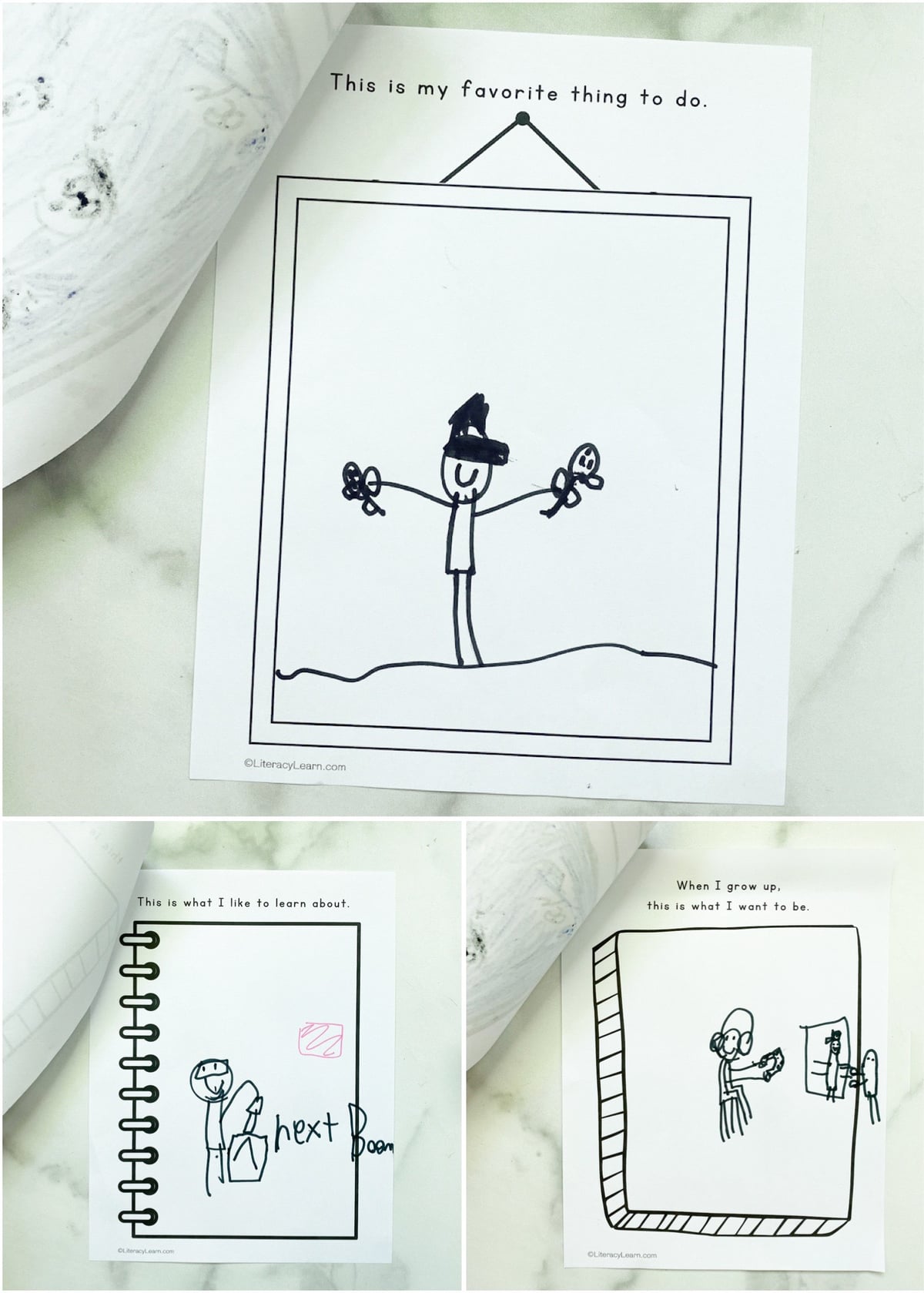 Related Posts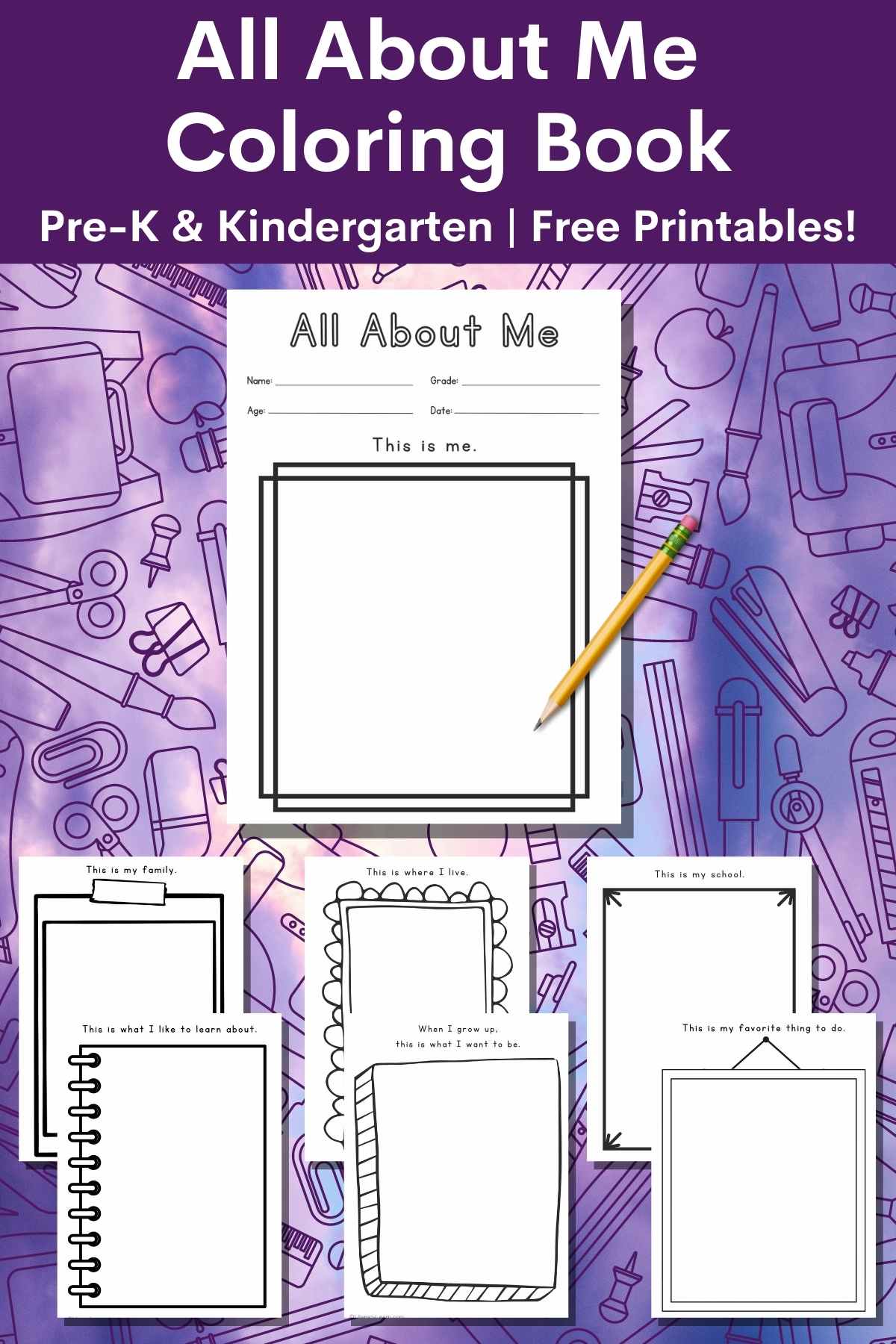 Download & Print
Using these 7 free printable All About Me Worksheets, young students get to share...
DOWNLOAD TERMS: All of our resources and printables are designed for personal use only in homes and classrooms. Each teacher must download his or her own copy. Please do not save to a shared drive, reproduce our resources on the web, or make photocopies for anyone besides your own students. To share with others, please use the social share links provided or distribute the link to the blog post so others can download their own copies. Your support in this allows us to keep making free resources for everyone! Please see our Creative Credits page for information about the licensed clipart we use. If you have any questions or concerns regarding our terms, please email us. Thank you!