Teaching V/V Words – with Free Printable Word List
This post may contain affiliate links. As an Amazon affiliate, we earn from qualifying purchases. See our disclosure policy.
Read all about teaching V/V words, sometimes referred to as "Lion Words." Learn how to divide these syllables properly for accurate reading and spelling, and get a free printable list with 36 common V/V words!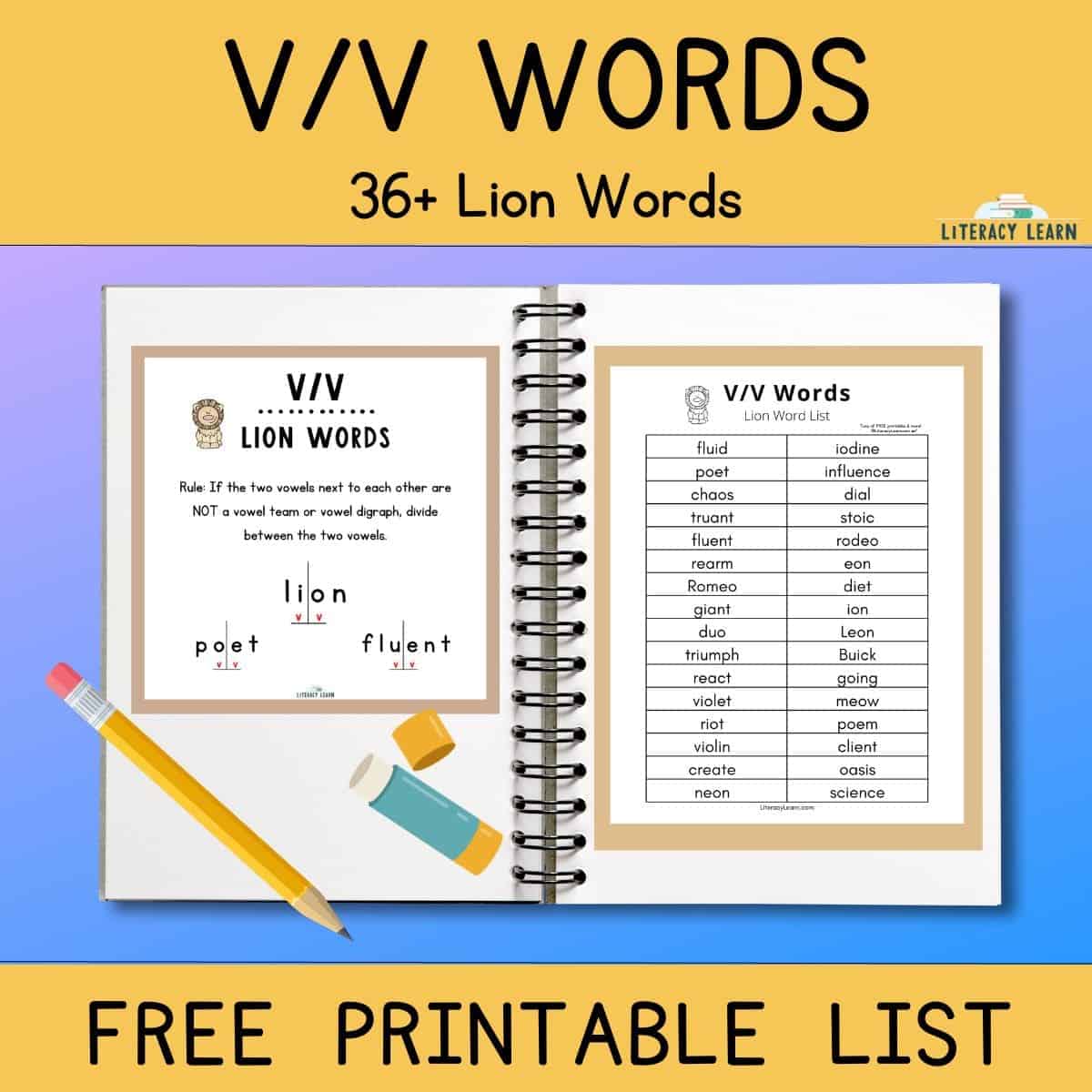 Related Resources