3 Free Printable Reading Log Templates – Weekly, Monthly, & Summer
This post may contain affiliate links. Please see our disclosure policy.
Get three different FREE printable reading log templates for kids, with different options for different ages and reading levels. These are great for tracking reading goals by the week, month, or over summer break!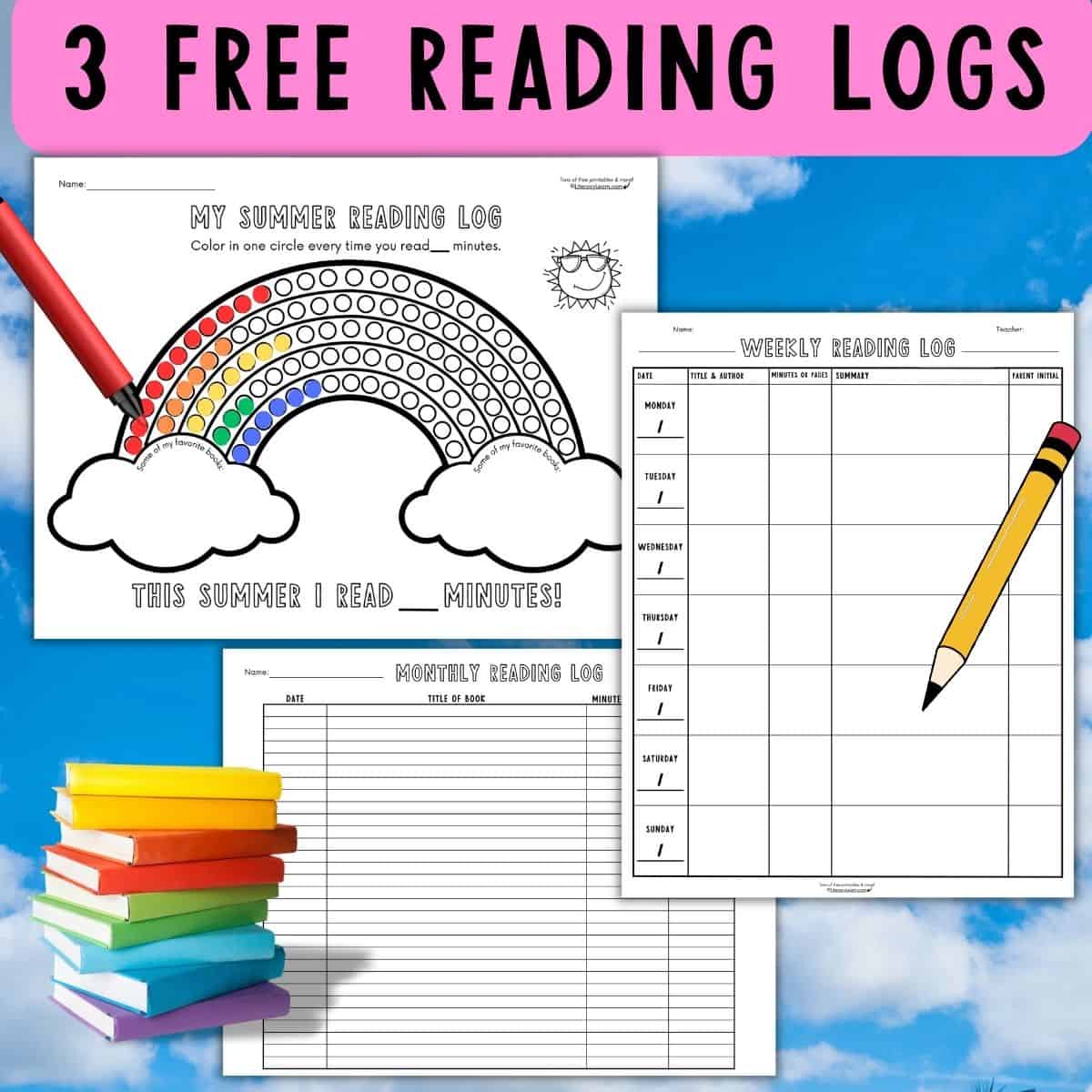 Why Reading Logs are Important
📚 Helps with goal setting. Students are challenged to complete the reading log, and they get to monitor their progress as see the numbers grow as it records their progress. It builds confidence knowing that with each line, they're becoming stronger readers.
📚 Develops good reading habits. When kids get into the habit of reading every day, they're more likely to stay in the habit of reading every day. And more exposure means more opportunities to practice and retain important literacy skills!
📚 Opportunity for repeat exposures. Research shows time and time again that repeated reading of the same text is valuable for learning and retaining new skills. Teachers may use these logs to have students read the same texts again at home. We highly recommend using free decodable readers based on each student's skill level!
Using the Printables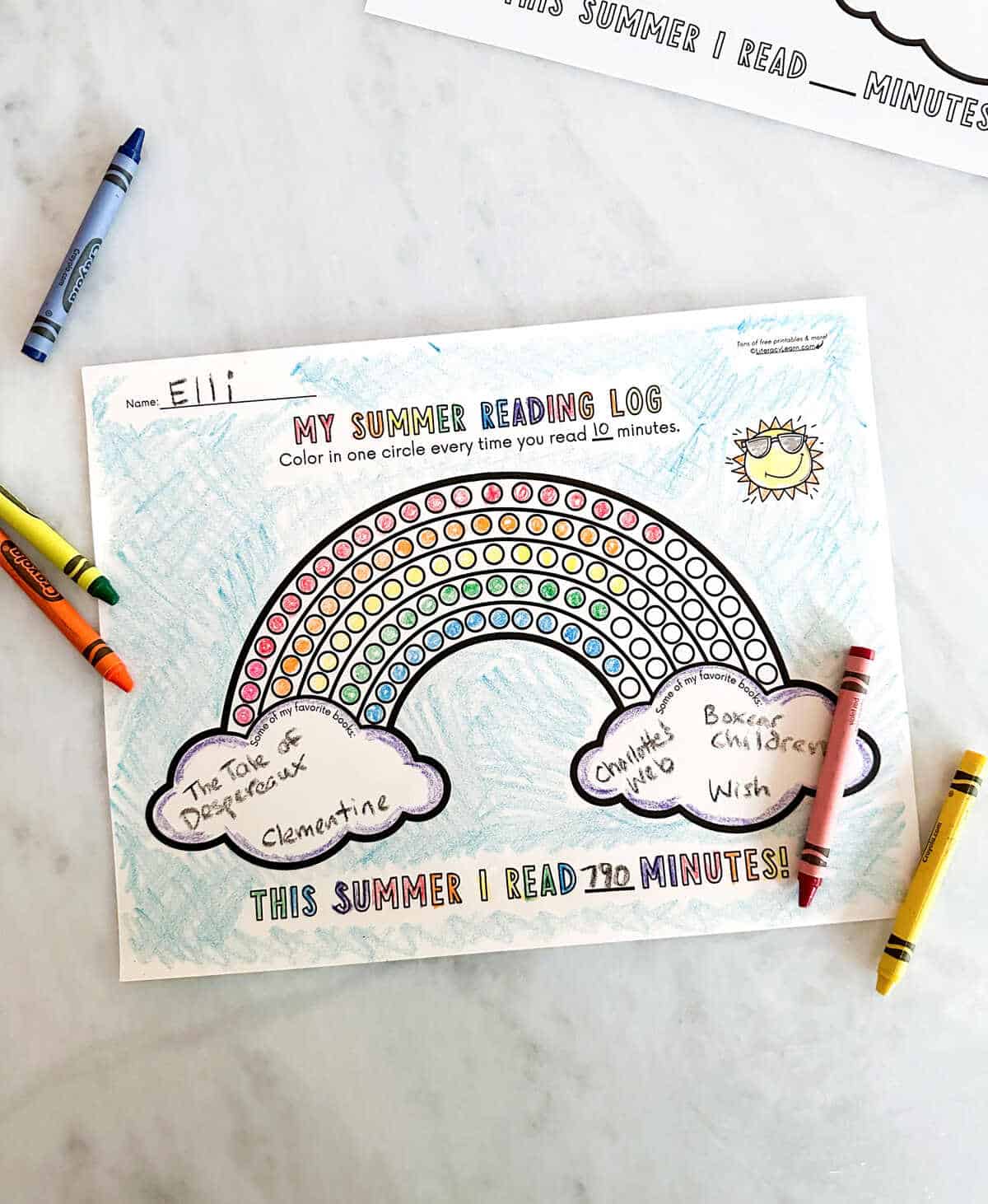 🌈 Summer Reading Log
We LOVE this summer reading log for students of all ages!
Kids literally create a colorful reading rainbow as they count the minutes they read and color in each of the 100 circles!
The goal is to fill in the entire rainbow between the last day of school and the first day of school.
Teachers must customize this log by writing in how many minutes a student must read per circle. But if they read just 10 minutes per circle, they'll read one thousand minutes by the time they complete the activity!
Kids can also keep a short list of their favorite books by writing them in on the clouds.
I offer prizes to students who bring this back to me at the beginning of the next school year, whether or not it's filled in fully because maintaining a habit of reading is my goal!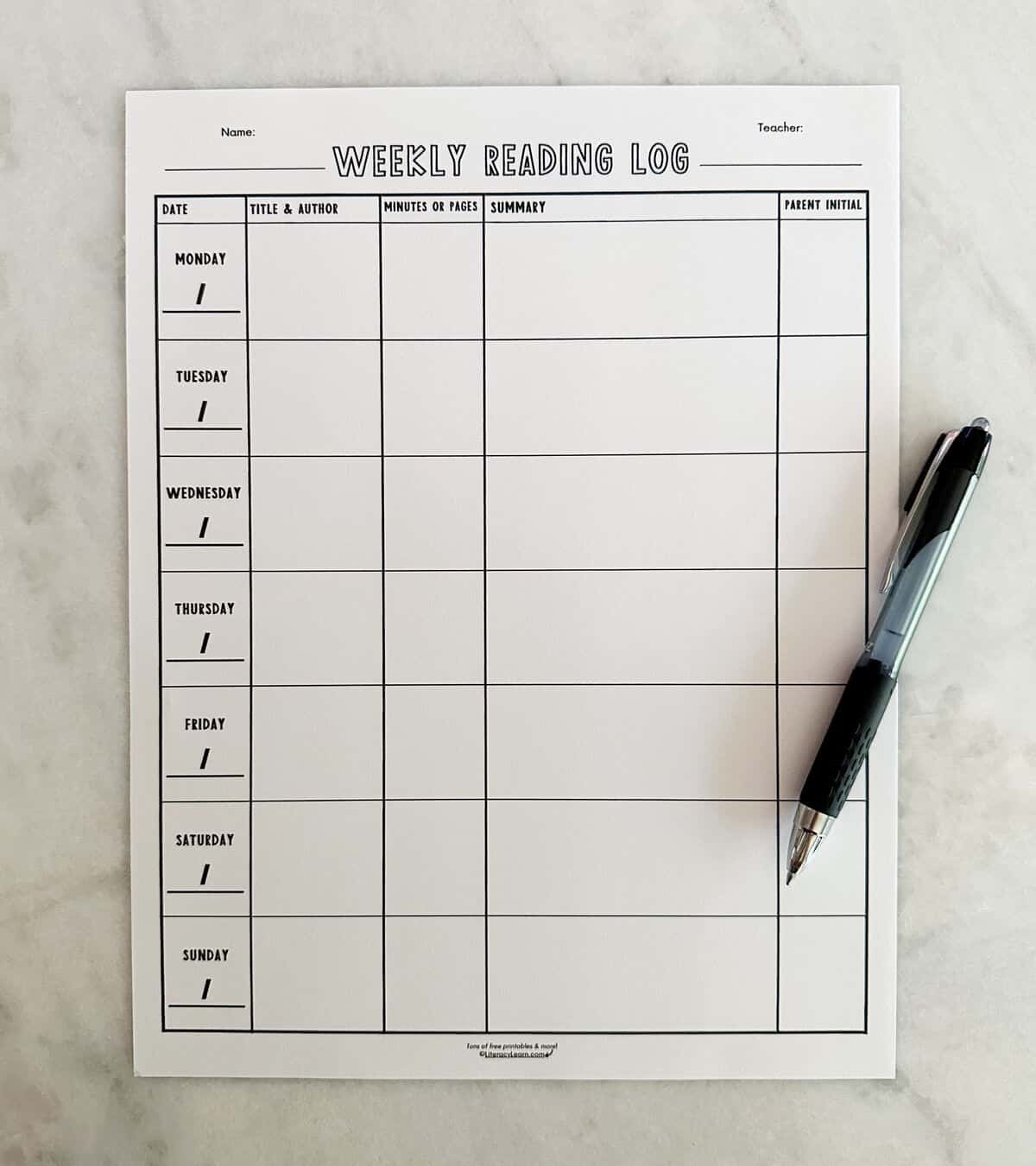 📝 Weekly Reading Log
This is a great weekly reading log for weekly homework.
It's formatted to include a daily entry for students to log the date, title, author, minutes or pages read, and write a short summary of what they read.
I typically assign students to read a certain amount each day, then give them the option to choose any 1-2 days per week "off."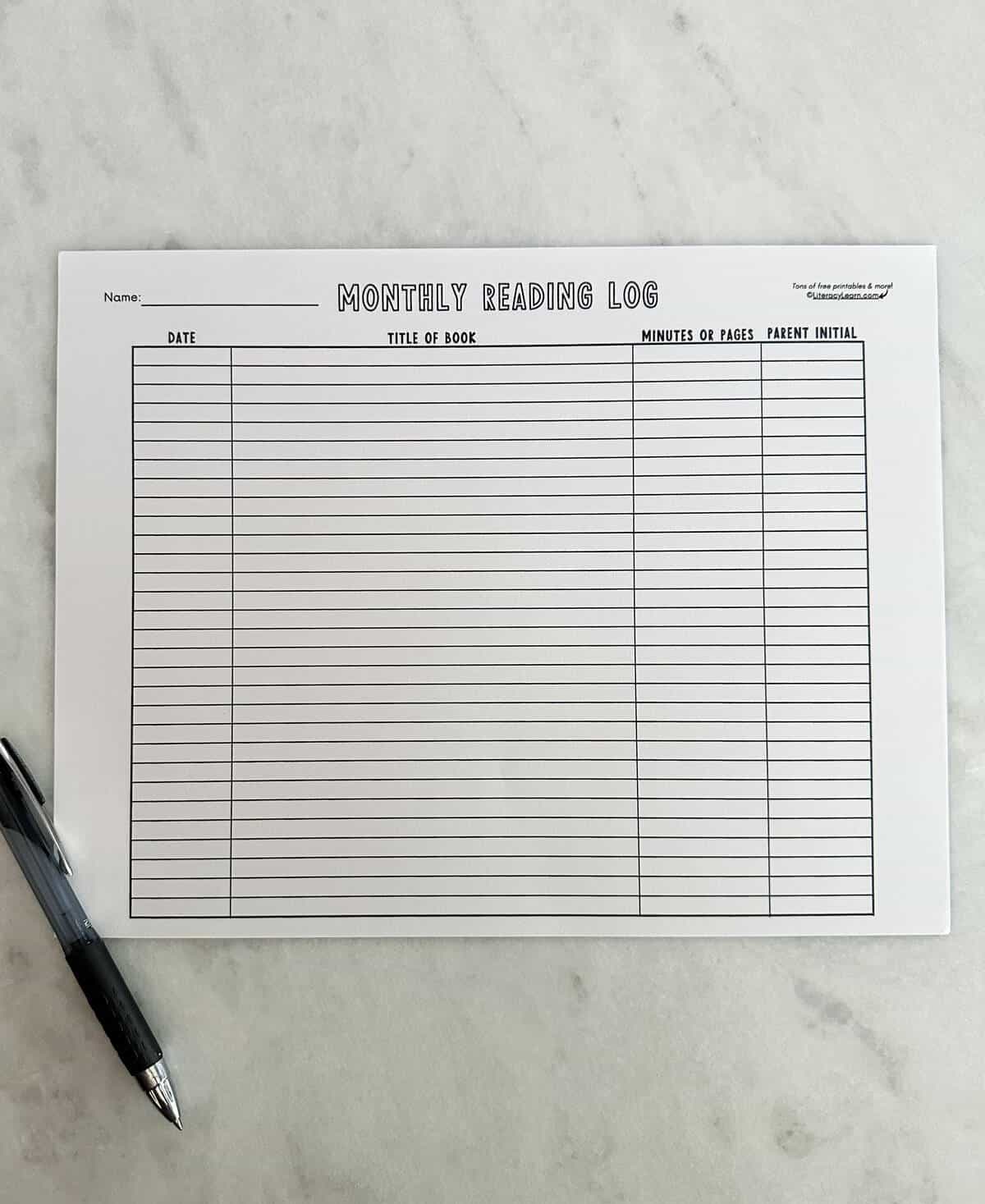 🗓️ Monthly Reading Log
The monthly reading log is a great choice for students during the school year and summer months alike!
It has thirty spaces to write in the date, title of book, minutes or pages read, and parent initials.
Free Related Resources
Download & Print
DOWNLOAD TERMS: All of our resources and printables are designed for personal use only in homes and classrooms. Each teacher must download his or her own copy. To share with others, please use the social share links provided or distribute the link to the blog post so others can download their own copies. Please do not save to a shared drive, reproduce our resources on the web, or make photocopies for anyone besides your own students. Your support in this allows us to keep making free resources for everyone! Please see our Creative Credits page for information about the licensed clipart we use. If you have any questions or concerns regarding our terms, please email us. Thank you!
We'd love to hear about your experience using this resource!
Please leave a comment below or tag us on Instagram @literacylearn!
Subscribe and never miss a freebie! TERMS: All resources and printables are...
Subscribe and never miss a freebie! TERMS: All resources and printables are...
Subscribe and never miss a freebie! TERMS: All resources and printables are...