8 Food Coloring Pages by Category
This post may contain affiliate links. Please see our disclosure policy.
Eight cute and educational printable food coloring pages, each filled with all of your favorite foods! Each page showcases a different category of food: Healthy foods, fruits, vegetables, meat and seafood, grains, healthy fats, and desserts.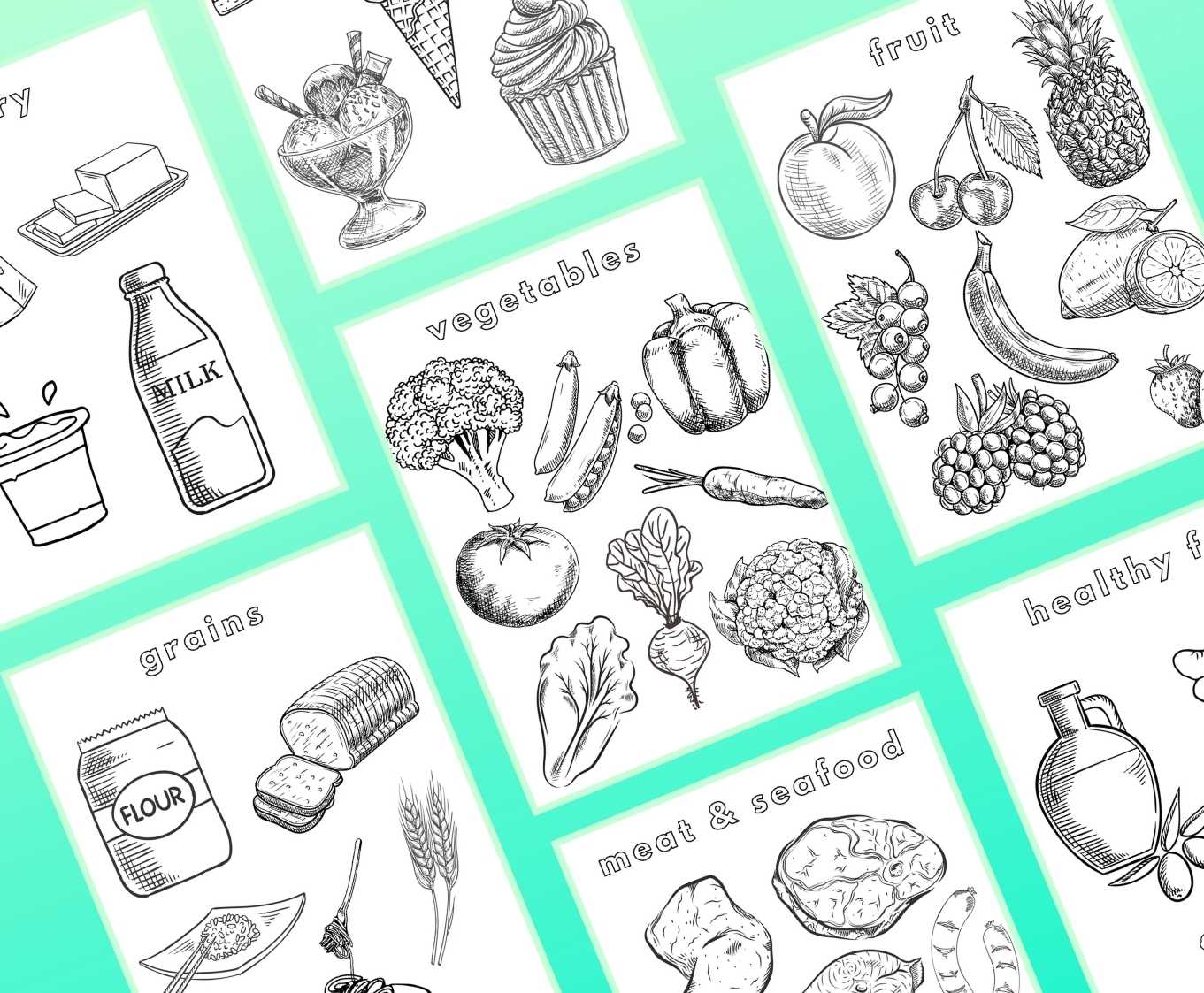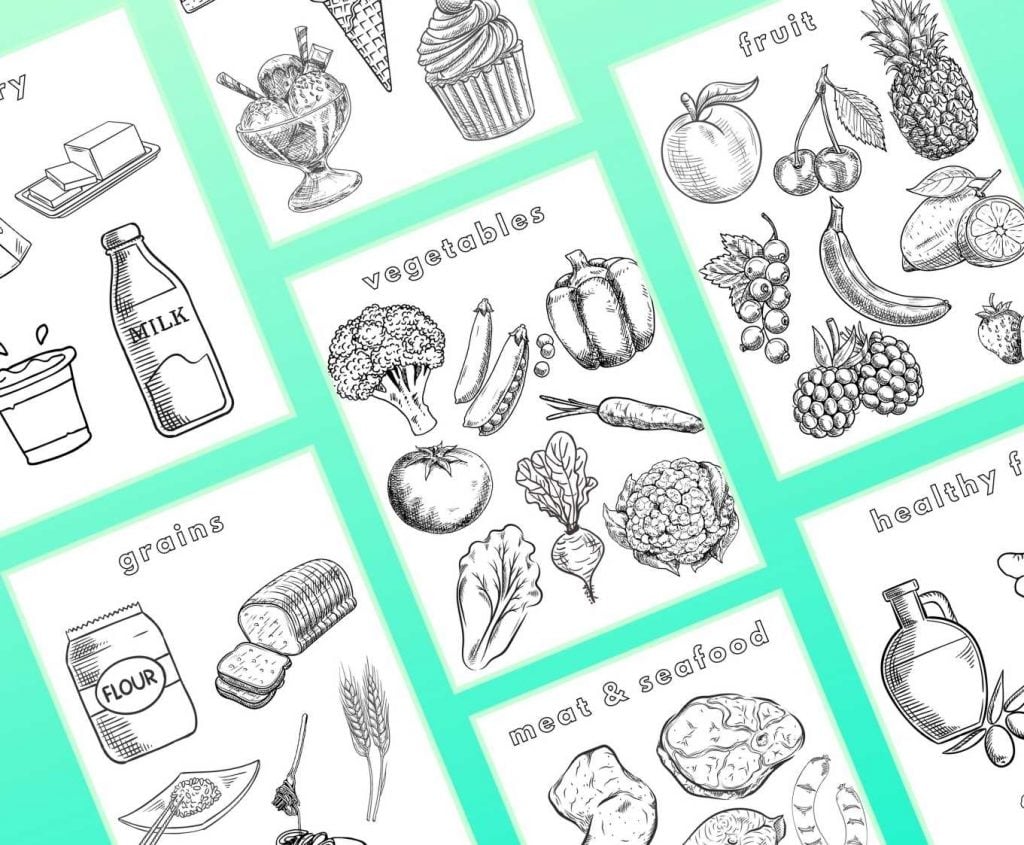 Why We Love It
There's nothing that grabs and holds children's attention quite like food, so we put together eight separate coloring pages, all about food!
Each page represents a category of food, and is filled to the brim with illustrations of different foods that fit in that category.
So whether you're working on a nutrition lesson or simply want to foster conversations around food, these free printable pdfs are a fun visual aid to use with young children.
🖍️ Lesson Focus
Children will learn to identify different foods as well as food groups.
Use these coloring pages to open conversations about food, cooking, and likes/dislikes.
Age Group
These food coloring pages would be best suited for grades 1-4, but they are appropriate for children ages 2-12.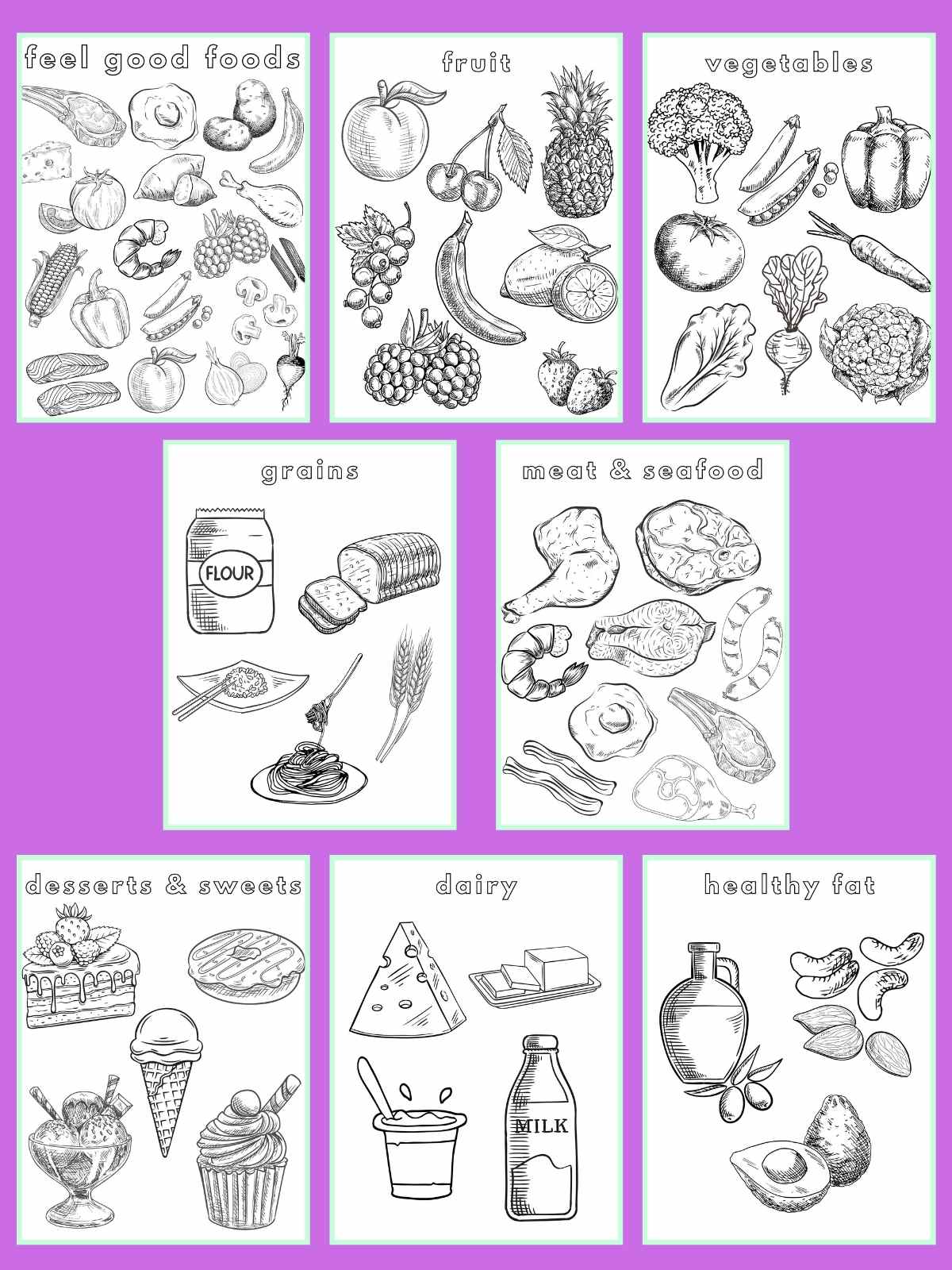 🍏 Food Coloring Pages
Feel Good Foods: A mix of different healthy fruits, vegetables, meat, seafood, grains, and more to help your child identify the foods that help their bodies grow strong!
Fruit: This coloring page is bananas! Children will love to color the banana, pineapple, lemon, and more!
Vegetables: Even picky eaters will have a ball coloring in the broccoli, potatoes, carrots, and cauliflower.
Meat and Seafood: This page is a carnivore's delight! It has pictures of steak, salmon, shrimp, chicken, ham, and more!
Dairy: Cheese, milk, and yogurt imagery are fun to color!
Grains: Explain how wheat becomes flour that we can turn into pasta, noodles, bread, and more.
Healthy Fat: This coloring page features avocado, olive oil, and nuts.
Desserts & Sweets: We couldn't forget dessert! This page has images of cake, ice cream, a cupcake, and a donut.
Related Posts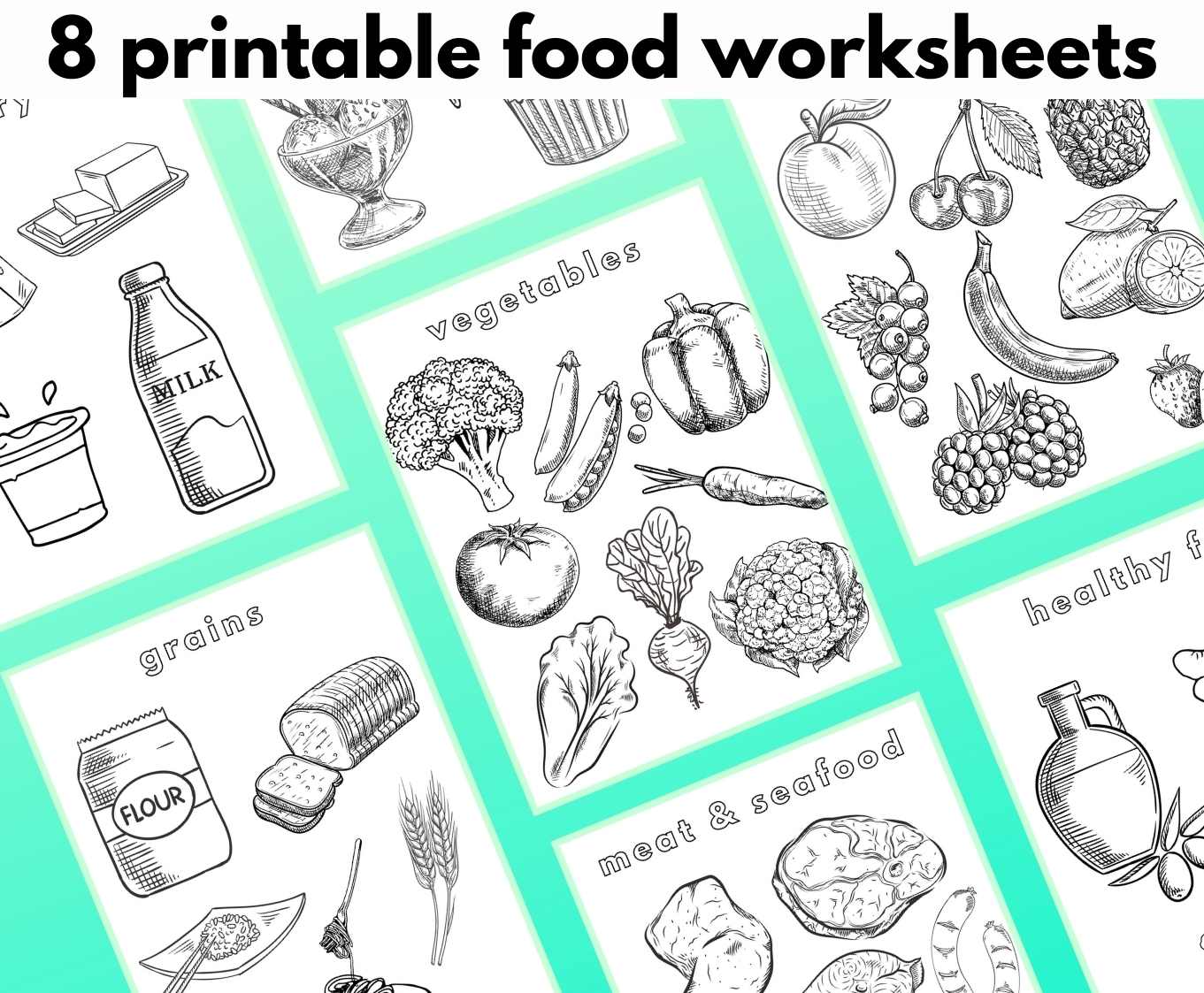 Download & Print
Nothing makes us happier than seeing the finished pages!
Snap a picture of your child's work and tag us on Instagram @literacylearn.
TERMS: All resources and printables are designed for personal use only in your own home and classroom. Each person must visit this site and download their own free copy. Please do not photocopy, email, or reproduce our printable resources for other teachers, and please do not reproduce our printables on the web or save them to a shared drive. Instead, please share the resources with others by using the social share links provided or by distributing the link to the blog post itself. This allows us to keep making free resources for everyone! If you have any questions, please email us. Please see our Creative Credits page for information regarding the licensed ClipArt used in our resources. Thank you!