3 Free Holiday Word Mapping Worksheets
This post may contain affiliate links. Please see our disclosure policy.
Practice phoneme-grapheme mapping with these 3 free Holiday-themed word mapping worksheets! They are Science of Reading aligned and feature fun seasonal imagery. Make your holiday season work intentional and targeted with these great phonics worksheets!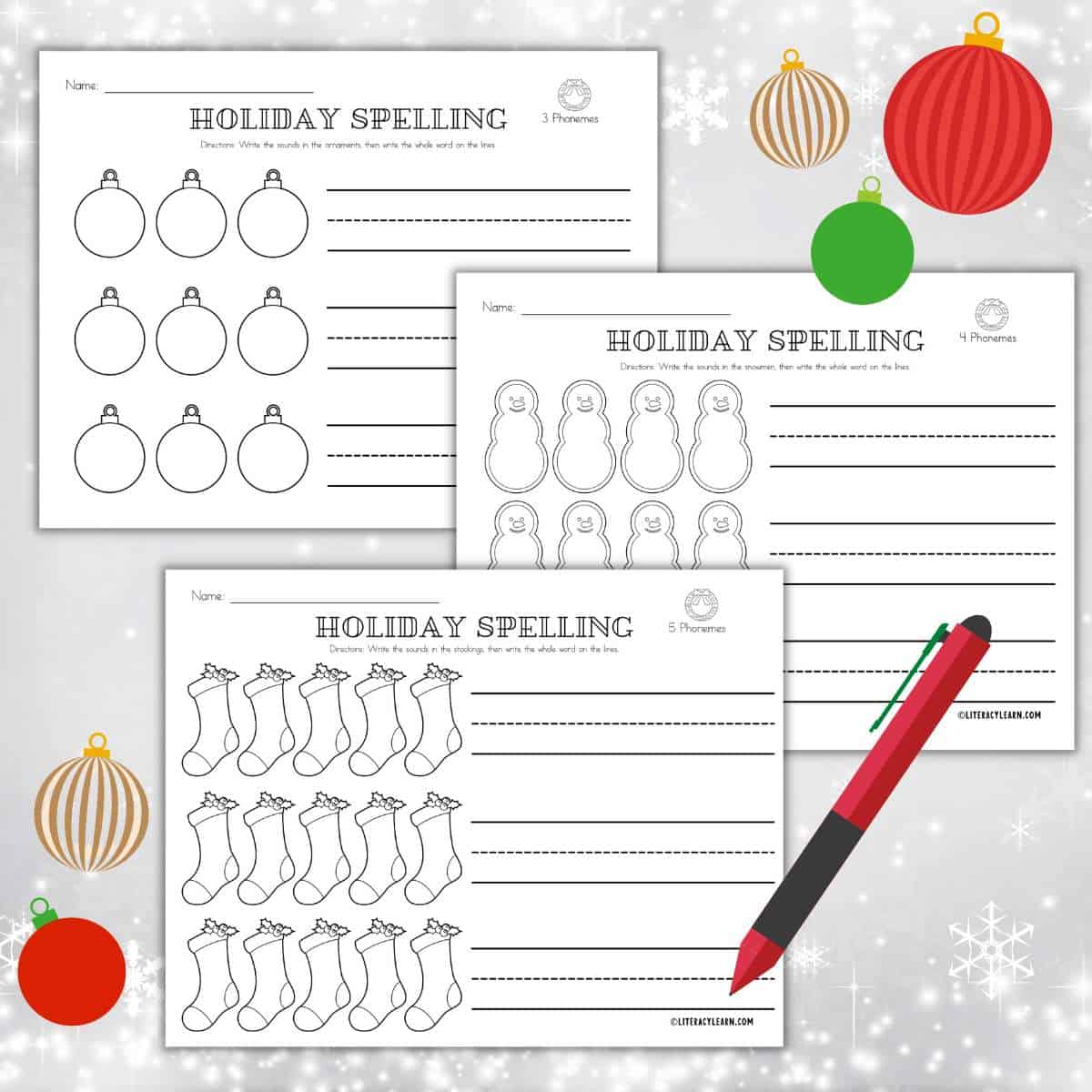 Why We Love It
These Science of Reading aligned word mapping worksheets are so fun to use as the holiday season approaches. We use them all December long (and whenever we're in the holiday spirit!).
They're great for students learning lots of different phonics skills like CVC words, blends, digraphs, Magic e, and more!
The printables are great for mapping 3, 4, and 5 phoneme words, each featuring fun, seasonal imagery:
3 Phonemes: Ornaments
4 Phonemes: Snowmen
5 Phonemes: Stockings
👉 For more word mapping practice, get our multisensory Sound Boxes Bundle!