How to Teach the Floss Rule + FREE Word List and Chart
This post may contain affiliate links. Please see our disclosure policy.
Learn all about the FLOSS rule (sometimes called the 1-1-1 rule) and how to teach it to students, then download and print a FREE word list & FREE anchor chart to help your instruction stick!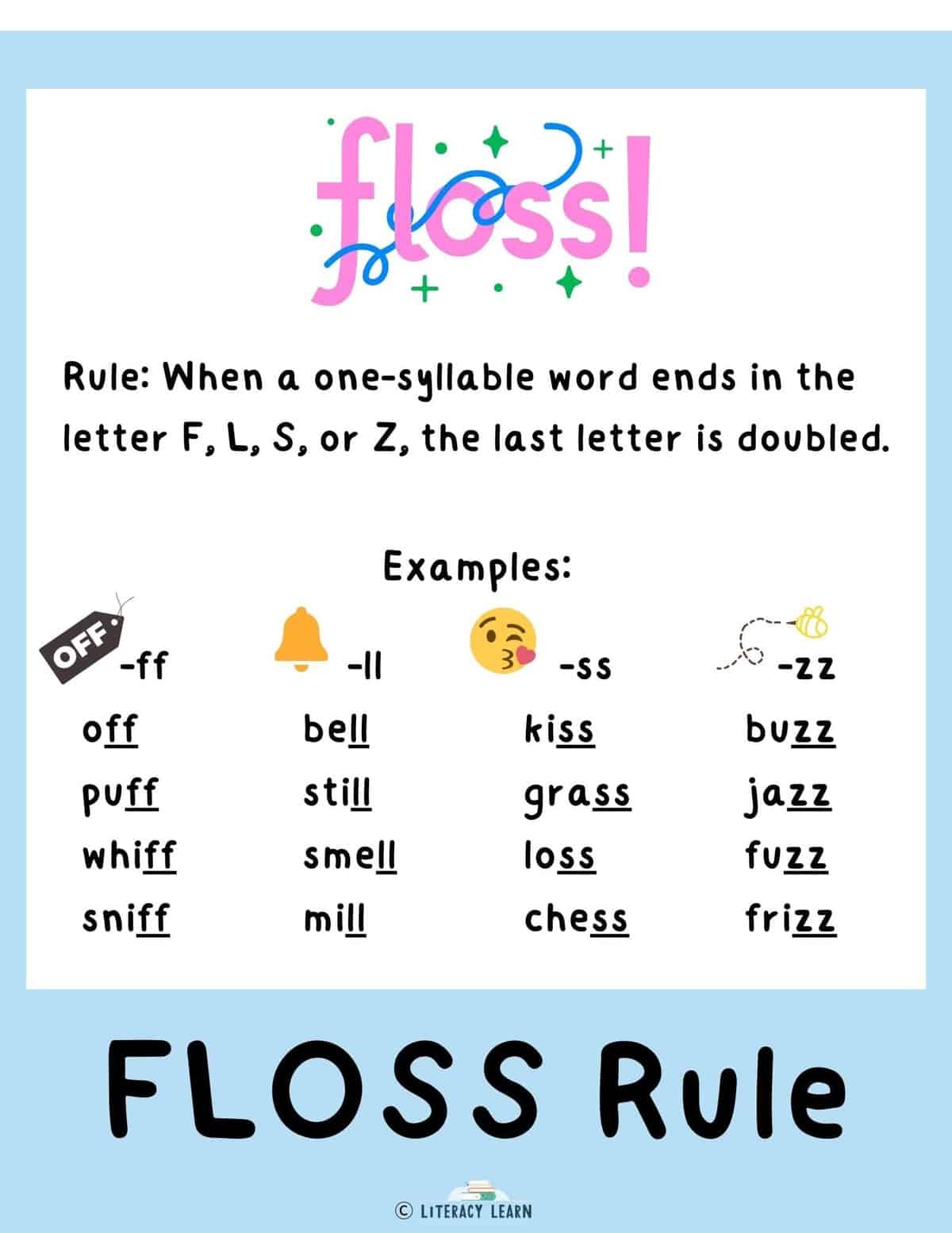 How to Teach the FLOSS Rule
As teachers, making phonics instruction fun and engaging is so important. Well, the FLOSS rule makes it easy!
Step 1: Kick things off with the Floss Dance!
Start out by telling the students we're going to learn a new spelling generalization, and then I immediately start doing the Floss Dance.
Most kids already know the dance and want to join in the fun for a few minutes!
💃🏼 Need to learn how to do the floss? Watch this Floss Dance tutorial! Students love when their teacher acts goofy and have fun. Plus, all the dancing makes spelling multisensory!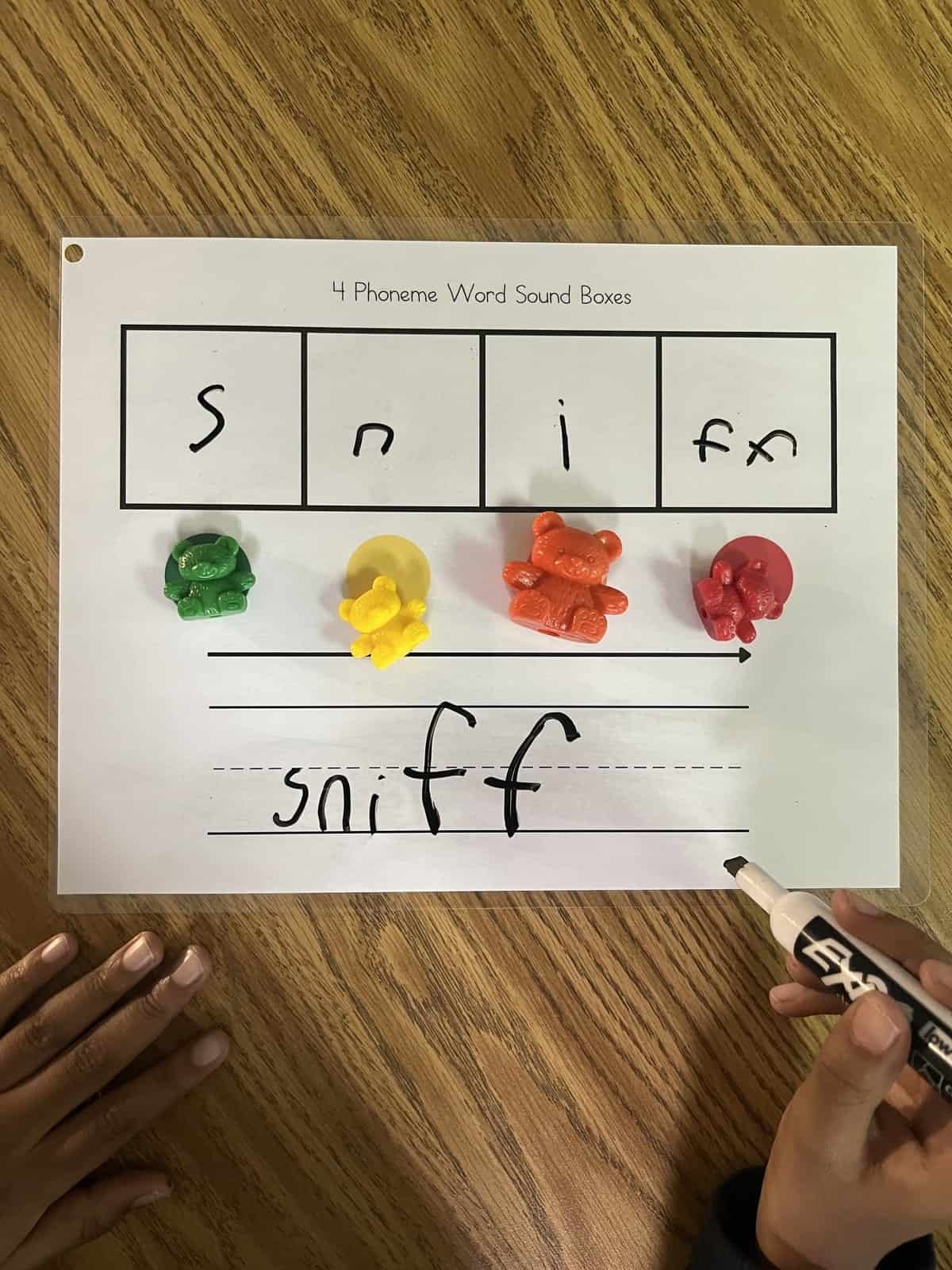 Step 2: Explicitly teach the rule.
In our phonics notebooks, students title their page "FLOSS + Z," then write the rule, and then write example words that follow this rule. Then, they draw a picture of the class doing the floss dance together.
We pull out our sound boxes and we map the word "FLOSS." Double letters go in one Elkonin box, because they only make one sound. We practice this a bunch of times with various FLOSS words from the word list below.
📄 FLOSS Words
👉 Scroll to the bottom for a one-page printout of the most common examples of FLOSS words:
miss
mess
mass
hiss
boss
bass
puss
pass
kiss
fuss
chess
floss
off
jiff
buff
cuff
muff
puff
scoff
sniff
biff
huff
stuff
bluff
fluff
cliff
whiff
ill
Jill
bell
bill
fell
fill
quill
jazz
razz
buzz
fuzz
fizz