Magic Wand Silent E Worksheets
This post may contain affiliate links. As an Amazon affiliate, we earn from qualifying purchases. See our disclosure policy.
Get these 3 printable Magic Wand worksheets for students to better understand and practice Silent E. Students will cut out the letter E magic wand, then explore its power to change the middle vowel sound in words!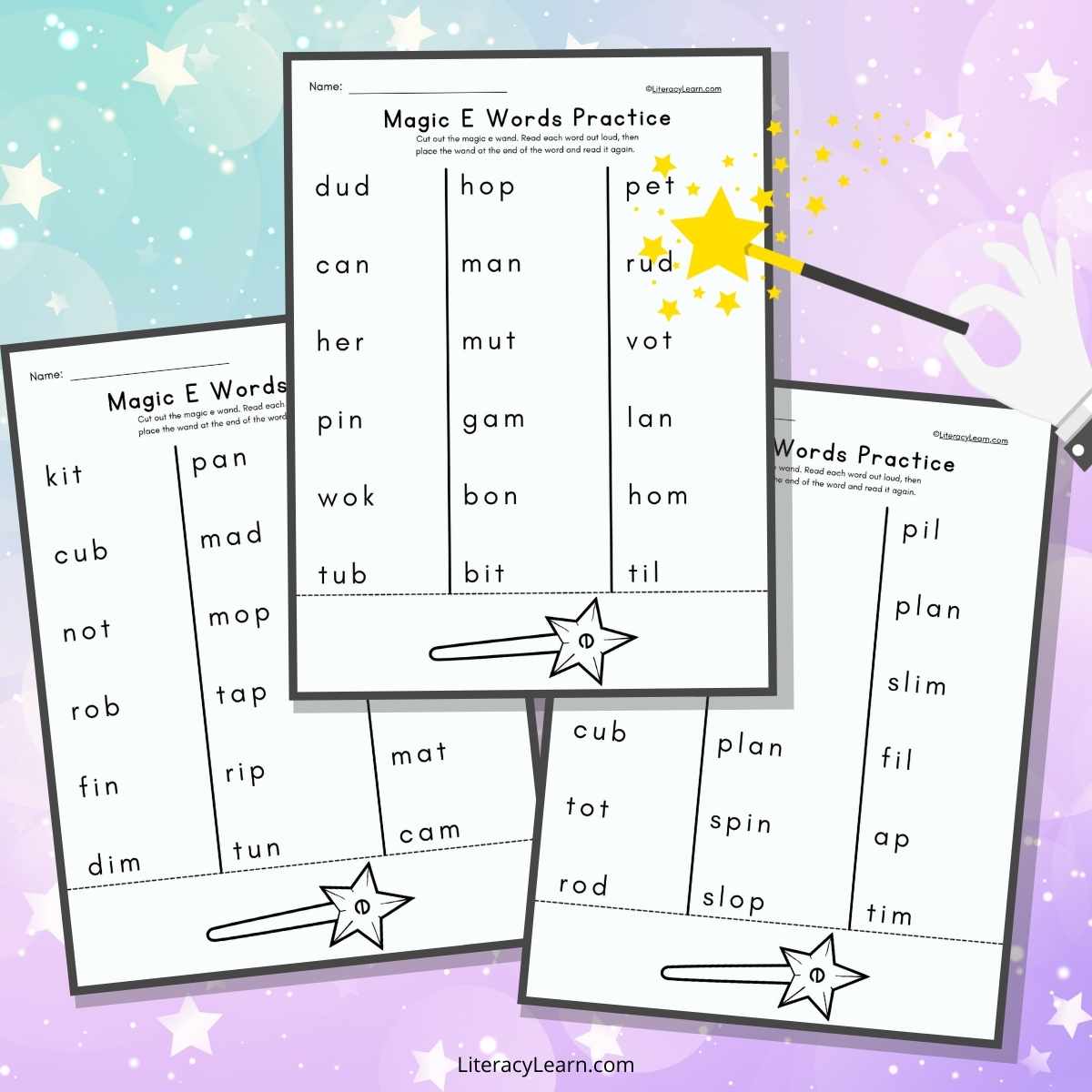 🪄 Why We Love It
In my classroom, I always talk about the Silent E being magical, because it has the power to make the vowel say its name!
We spend a lot of time practicing and with fun and engaging Magic e activities, games, and worksheets to help reinforce the concept.
And there's no better way to reinforce that than this exercise, featuring 3 free magic wand worksheets for Silent E practice. Students get their very own letter E magic wand to change words right before their eyes!
Using the magic wand, words completely change, both in the way they sound and their meaning.
Magic E Practice Examples:
kit → kite
cop → cope
bit → bite
tap → tape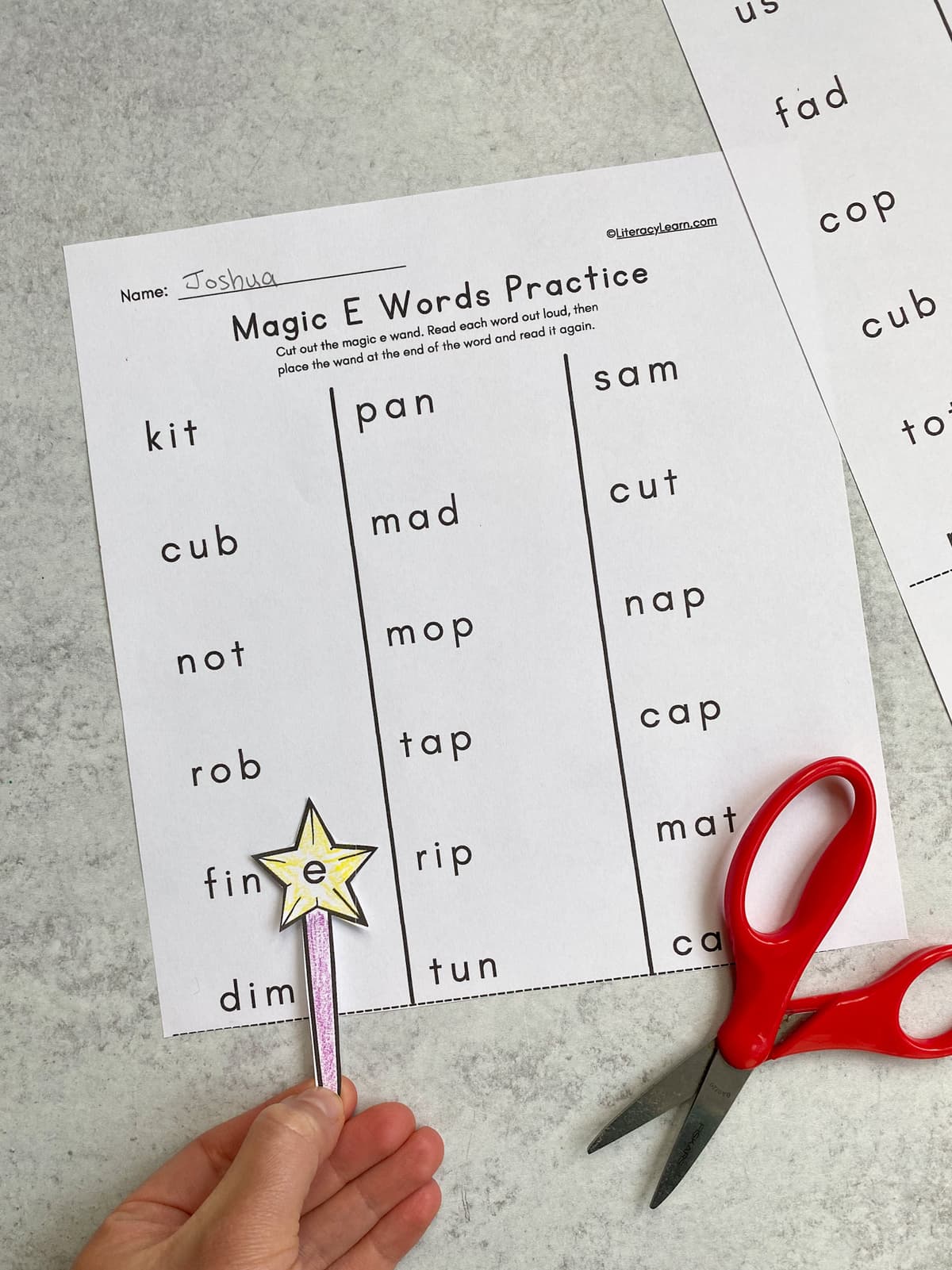 ✨ Using the Worksheets
Cut out the mini magic wand. If your students want to have a little extra fun, they can color it first!
Read the first word on the list.
Place the magic wand at the end of the word, then read it again.
Repeat until you've changed every word on the worksheet.
Tips & Info
Really exaggerate and point out the way the middle vowel changes sounds from short to long once the magic happens.
Allow kids to do this activity in front of other students! It builds confidence, it's great practice, and it's so fun!
Years ago I found a magician's top hat. 🎩 I pull it out when using these printables and everyone wants a turn reading aloud as they act as a real magician!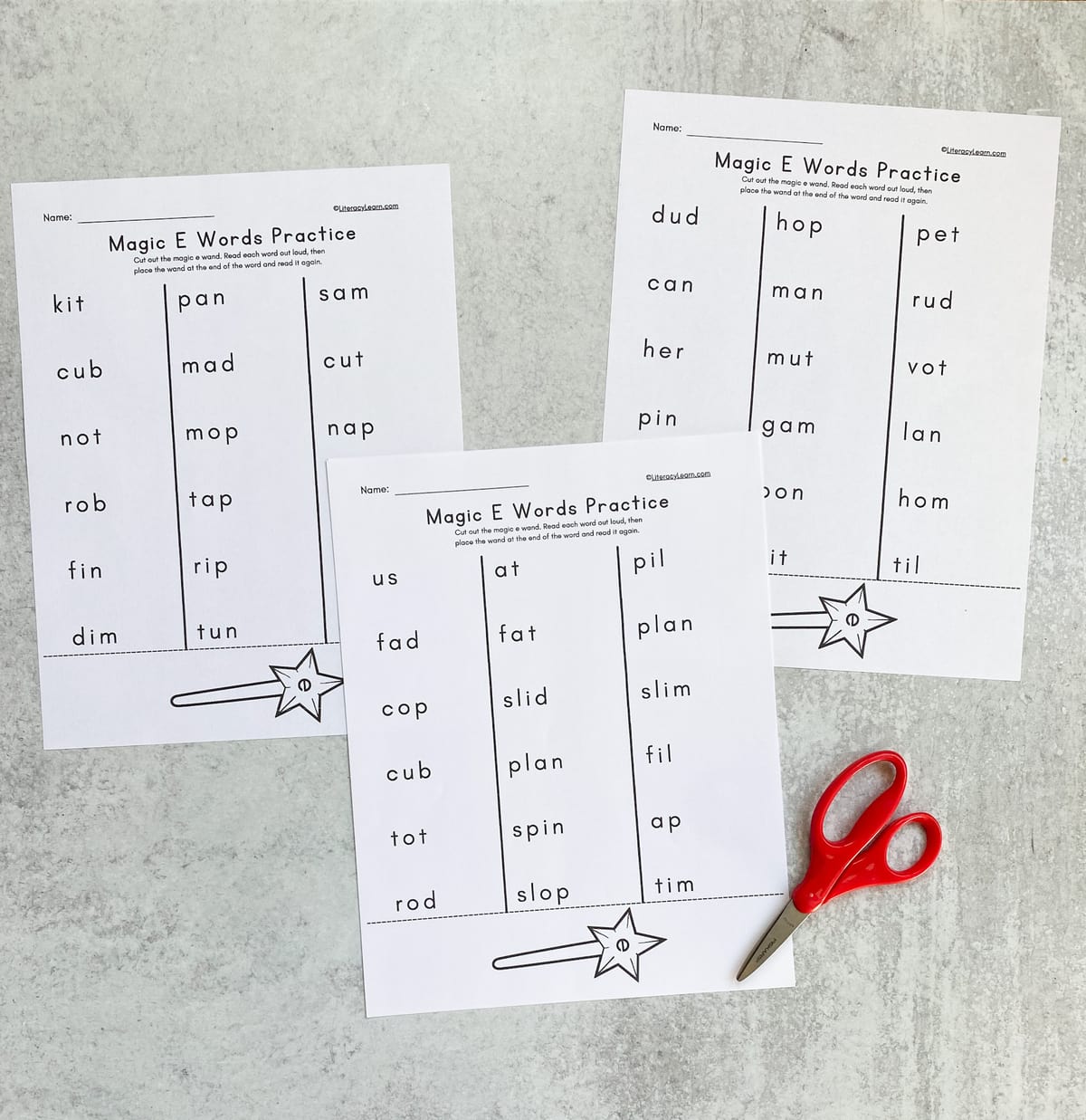 Related Posts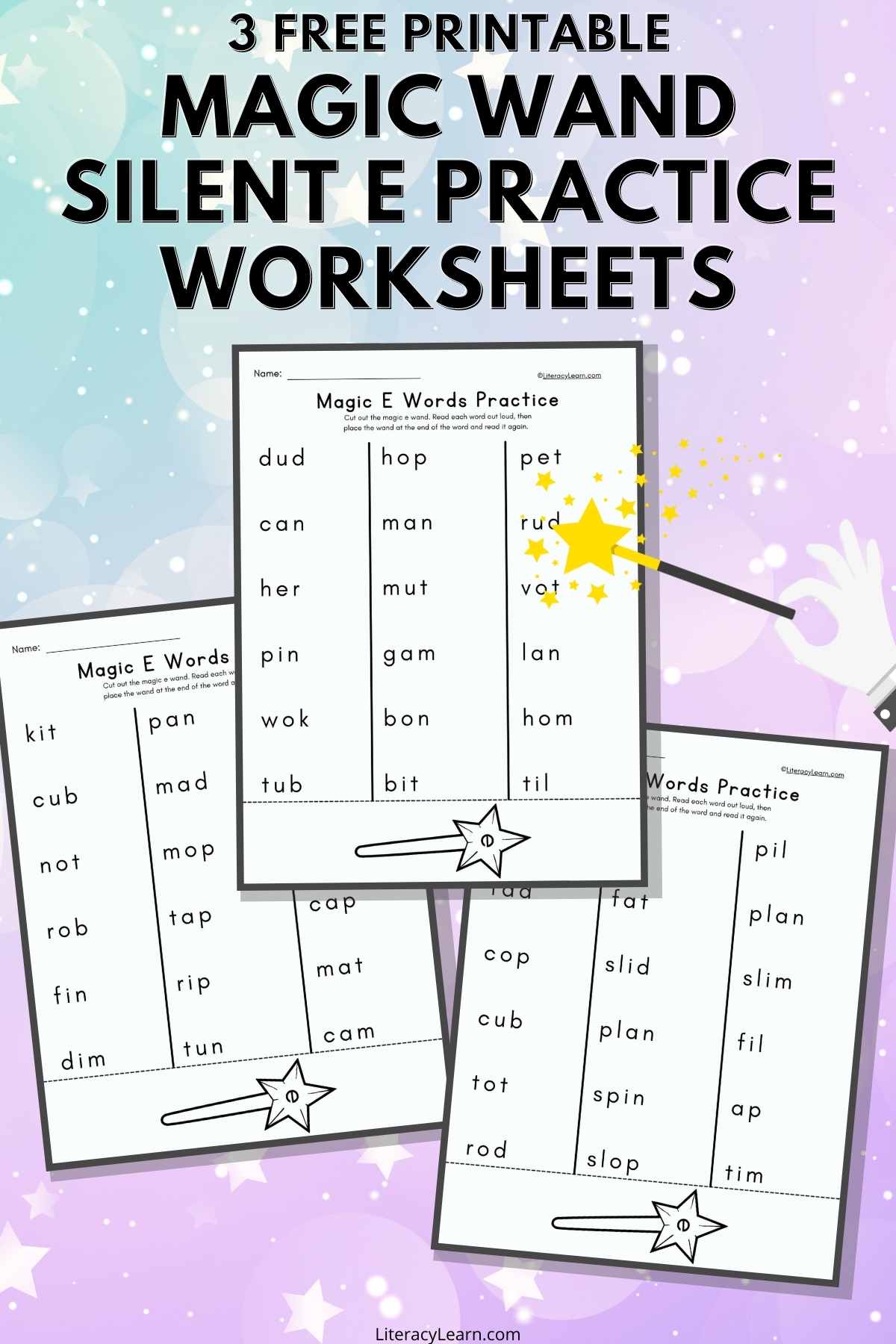 Download & Print
We'd love to hear about your experience with these worksheets!
Please leave a comment below or tag us on Instagram @literacylearn.
DOWNLOAD TERMS: All of our resources and printables are designed for personal use only in homes and classrooms. Each teacher must download his or her own copy. Please do not save to a shared drive, reproduce our resources on the web, or make photocopies for anyone besides your own students. To share with others, please use the social share links provided or distribute the link to the blog post so others can download their own copies. Your support in this allows us to keep making free resources for everyone! Please see our Creative Credits page for information about the licensed clipart we use. If you have any questions or concerns regarding our terms, please email us. Thank you!