B and D Reversals: Helpful Strategies & FREE Poster
This post may contain affiliate links. As an Amazon affiliate, we earn from qualifying purchases. See our disclosure policy.
It's incredibly common for kids to confuse lowercase b's and d's. We'll discuss the why and how behind the letter b and d reversal and share practical and helpful strategies to correct letter confusion. As a bonus, get a FREE B and D Reversal poster.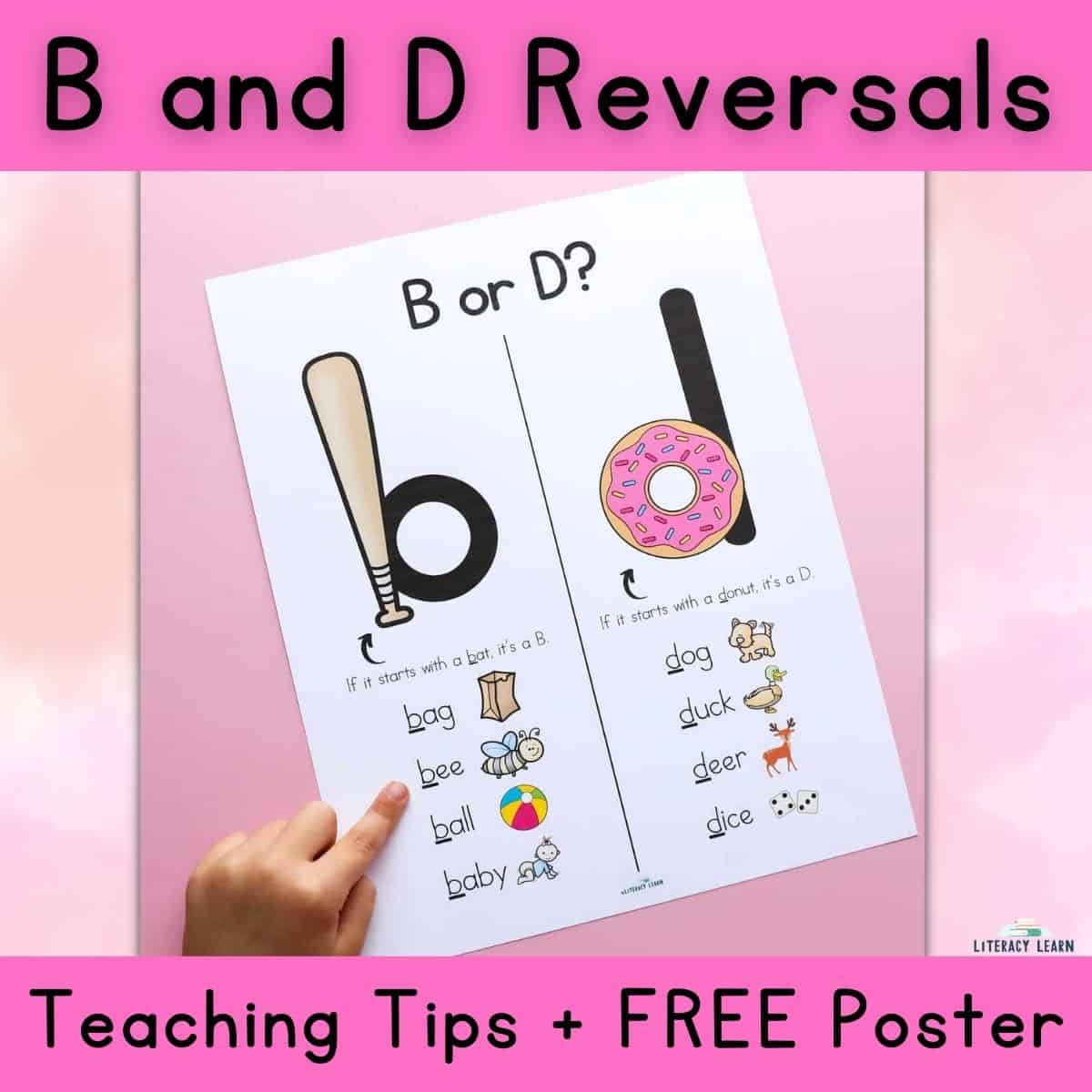 Why Do Letter Reversals Happen?
Lowercase letters b and d are mirror images of each other. They both include a tall stick and a circle, but just in reverse order, so if you hold a lowercase b in front of a mirror, it reflects a d, and vice versa.
This is super tricky for most kids! In real life, the position of items and objects don't determine what an object is. Think about this: a pencil is a pencil whether it's sitting on a desk, being stored in a pencil box, or moving in someone's hand as they write.
At the time kids learn their letters, they're still figuring out directionality in text, learning left from right, and trying to get the hang of proper letter formation. And now, all of a sudden, four and five-year-olds also need to learn that the position does matter!
So it's no wonder b/d letter reversals and confusion occur frequently. Lowercase p and q also often get confused with b and d, because all these letters are essentially the same, just flipped and turned all around.
If your young child is struggling with letter reversals, it's totally normal, and not an early indicator of dyslexia.
In fact, it's actually developmentally appropriate for kids to reverse and confuse these letters throughout pre-k and kindergarten, even into first grade! (But if your child does have a diagnosis of dyslexia, we suggest checking out Lexercise's dyslexia therapy.)
That said, we don't want to just assume that kids will eventually figure it out on their own. Teachers and parents should intervene early and teach these letters from the get-go using research-backed, multimodal strategies.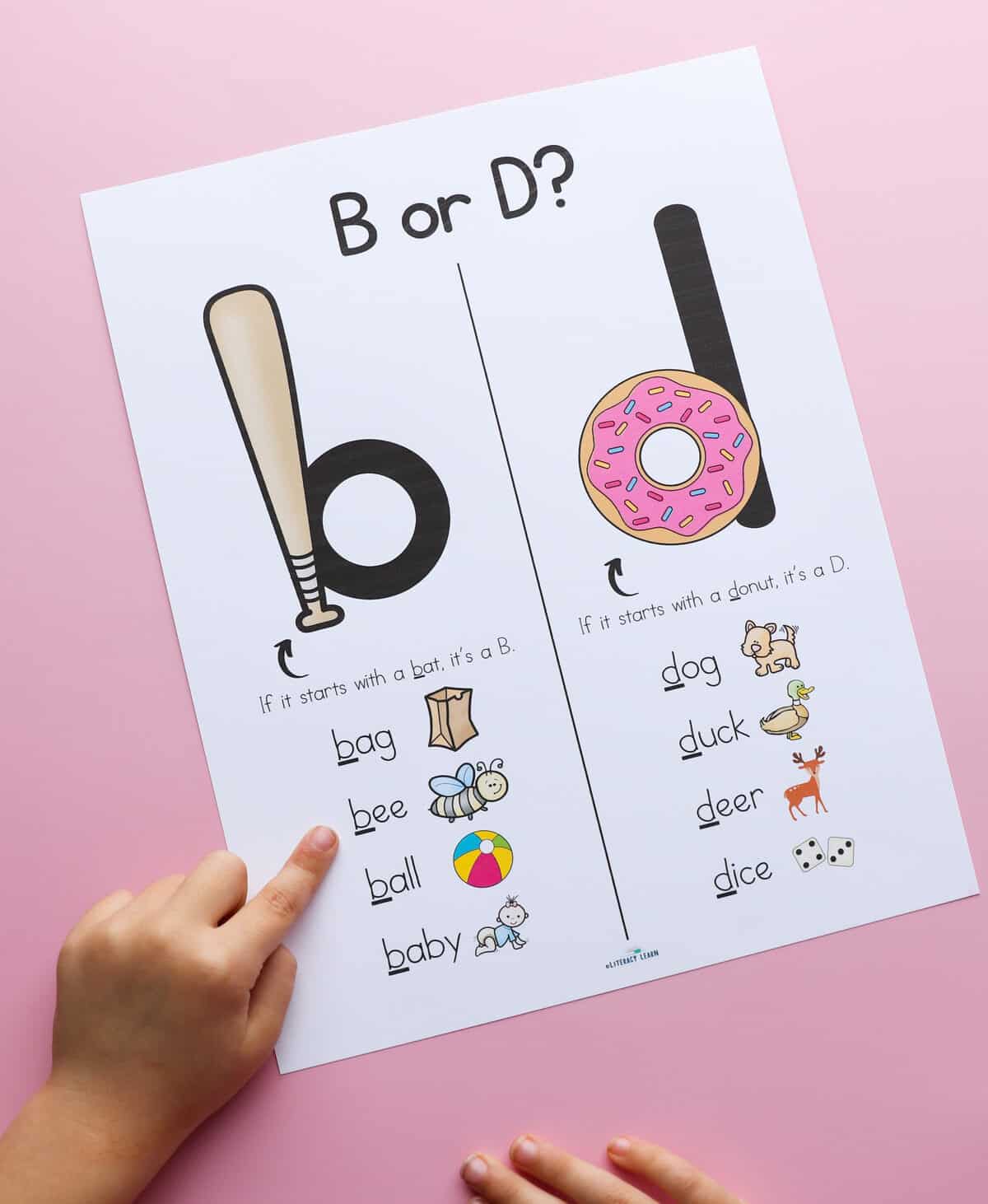 Best Strategies
Our ultimate goal is to teach young children to properly identify, read, and write these tricky letters so that they can become proficient readers and spellers!
But how do we do that? Well, we've outlined the best strategies to help kids avoid struggling with letter reversals!
📝 Letter Formation & Handwriting
Studies have shown that handwriting is a key indicator of reading success. A major component of successful handwriting is learning proper letter formation.
For many years, this was totally neglected as a part of kids' educational paths. In fact, the Common Core State Standards still don't address this foundational skill. Thankfully, handwriting is making a big comeback!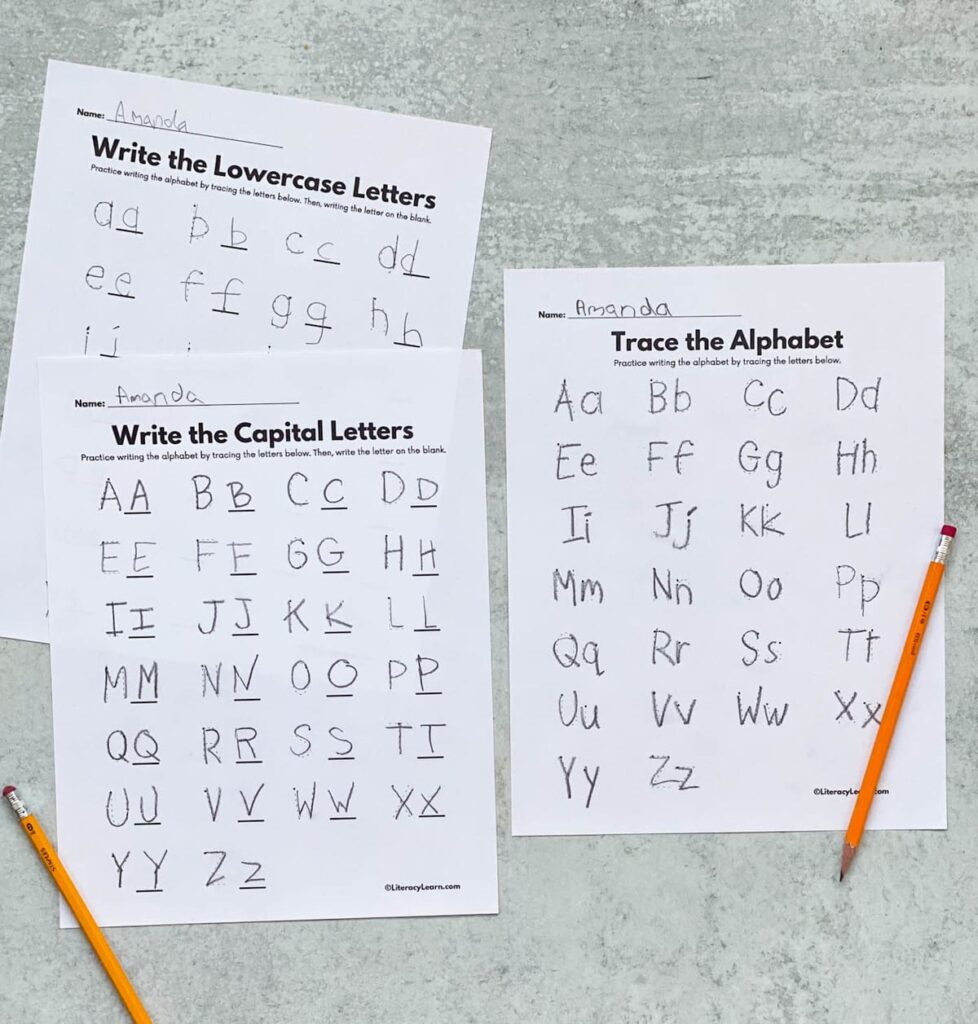 Use a research-supported handwriting curriculum with verbal letter formation path cues. As kids form the letters, they should be saying the path aloud.
For example, when forming the lowercase letter b, I make students say, "Bat, Ball, /b/."
Say "Bat" as they pull down top to bottom to form the tall stick.
Say "Ball" as they trace up halfway and loop around to form the circle.
Say "/b/" as they underline the letter, left to right for directionality practice.
Research shows that careful attention to proper letter formation helps kids avoid confusion with mirror letters. Neuroscience has discovered that something spectacular happens in our brains when we do something repeatedly using the same hand-movement path. It makes the learning stick! So with enough repeated practice, the letter formation will become fluent.
Kids will be able to recognize the tricky letters more quickly, decode and spell words with these letters accurately, and write more fluently because they don't need to focus on figuring out or forming the letters. Instead, they can think about what they want to say and focus on that!
🔡 Teach b and d Separately
Most OG-aligned scope and sequences are designed to space out the initial introduction when teaching of these letters.
It really doesn't matter which letter you teach first, but kids should develop mastery of one letter-sound and letter formation before being introduced to the other.
✏️ Use Authentic Experiences
Brain connections are made when children are engaged in handwriting activities, not when tracing or typing letters (James & Berninger, 2019). Use authentic experiences where kids have a pencil in their hand when learning these tricky letters!
If you want to get creative, allow them to use markers, crayons, chalk, dry-erase markers or another 'fun' mode. But be sure that they have something in their hand to build pencil control and fine motor skills.
👄 Manner of Articulation
Use little mirrors so kids can see how their mouths look when saying the letter sounds. Discuss the way the letter starts in the mouth and what it feels like to produce it while looking in the mirror. Both b and d are voiced stops, but the way the sounds are generated are very different.
🪞 Get a mirror and make the 'b' sound. Now make the 'd' sound. You'll clearly see the difference! Using actual pictures of mouth articulation cards on your sound wall is a great scaffold for kids.
🧏🏼 Multi-sensory Learning
Engage kids' senses by incorporating multisensory and multimodal activities. The more they feel, hear, and visualize the differences, the easier it becomes to conquer the reversal challenge.
👀 Build Visual Discrimination
Visual discrimination is all about noticing small details, differences, and similarities in items or objects.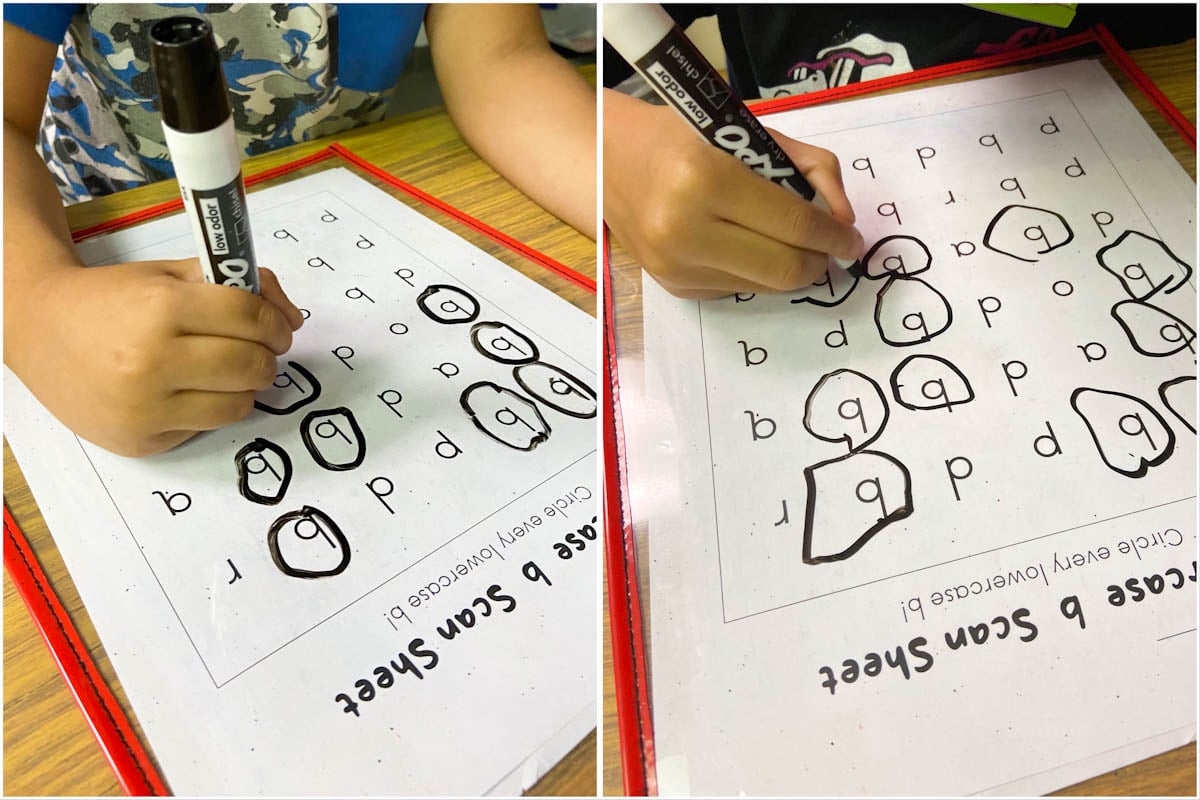 If your students are really with distinguishing the differences between mirror letters, you may need to back up a bit with intentional visual discrimination activities.
Get our 7 free visual discrimination worksheets to practice commonly confused letters like b and d.
✍🏼 Helping Older Students or Struggling Students
It becomes very difficult for older students who cannot automatically differentiate between mirror letters. Use the same activities listed above, and spend time each day focused on them.
For writing, you should teach older children cursive handwriting. The cursive letters b and d are formed totally differently and do not look alike. Cursive also encourages kids to write faster because they don't need to pick up their pencil between strokes.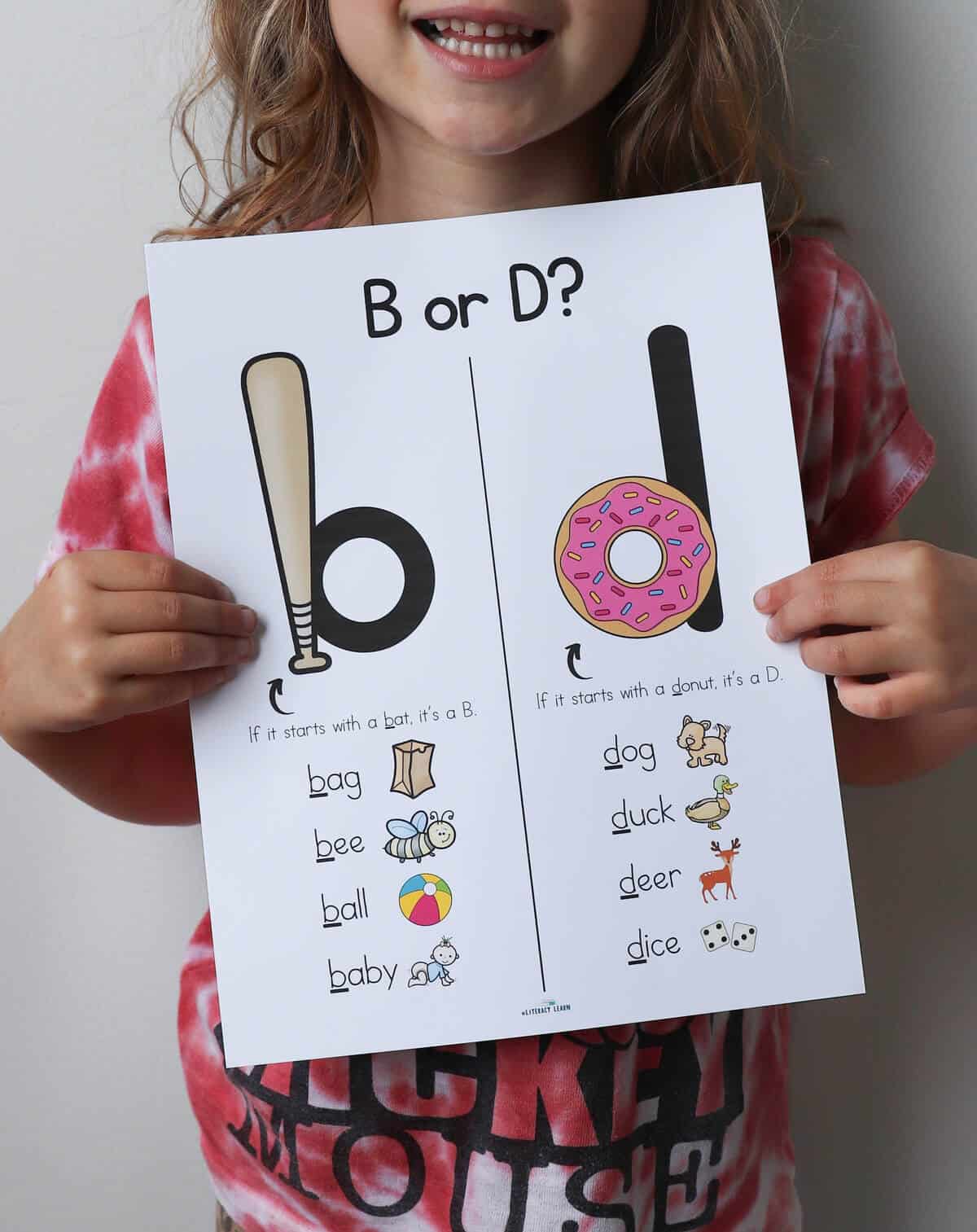 Lowercase b & d Poster
To reinforce your instruction, hang up our colorful lowercase b/d poster in your classroom. You can also print individual copies for kids to include in their phonics notebooks.
This handy poster is a visual anchor for students, reminding them of the correct way to write these letters using embedded mnemonic devices: a bat and a donut.
We love it because the B has a baseball bat as the tall stick of the letter. The D has a donut for the circle. These images help kids to remember the letter features when they come to the letter in text or when they're forming the letter.
The poster also includes jingles, keywords, and pictures to help connect letters and sounds:
B – Bat: "If it starts with a bat, it's a B" with words and pictures of bag, bee, ball, baby.
D – Donut: "If it starts with a donut, it's a D" with words and pictures of dog, duck, deer, dice.
Conclusion
According to the National Reading Panel, letter knowledge is one of the two "strongest predictors of how well children will succeed in learning to read."
We hope that we've helped to give you the knowledge, inspiration, and practical resources needed to assist students struggling with common letter reversals. Our goal is that ALL children get the foundational skills needed for reading and writing success!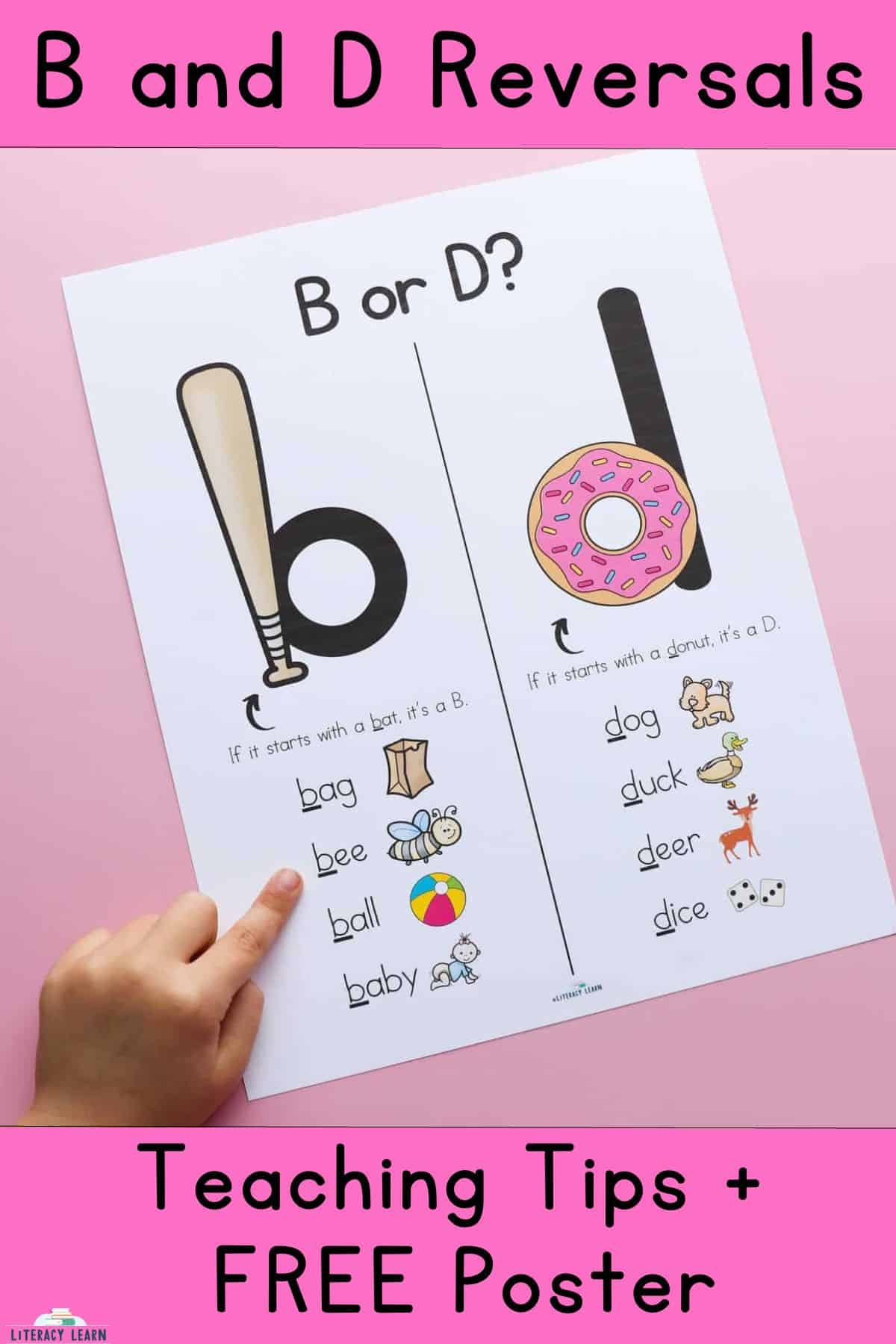 🖨️ Download & Print
We'd love to hear about your best b/d reversal teaching tips!
Please leave a comment below or tag us on Instagram @literacylearn!
DOWNLOAD TERMS: All of our resources and printables are designed for personal use only in homes and classrooms. Each teacher must download his or her own copy. Please do not save to a shared drive, reproduce our resources on the web, or make photocopies for anyone besides your own students. To share with others, please use the social share links provided or distribute the link to the blog post so others can download their own copies. Your support in this allows us to keep making free resources for everyone! Please see our Creative Credits page for information about the licensed clipart we use. If you have any questions or concerns regarding our terms, please email us. Thank you!