Valentine's Day Word Mapping Worksheets – Free Printables
This post may contain affiliate links. Please see our disclosure policy.
Celebrate Valentine's Day while learning and practicing spelling with these free printable Word Mapping Worksheets! Students will practice orthographic mapping 3, 4, and 5 phoneme words on worksheets featuring hearts, mailboxes, and valentines.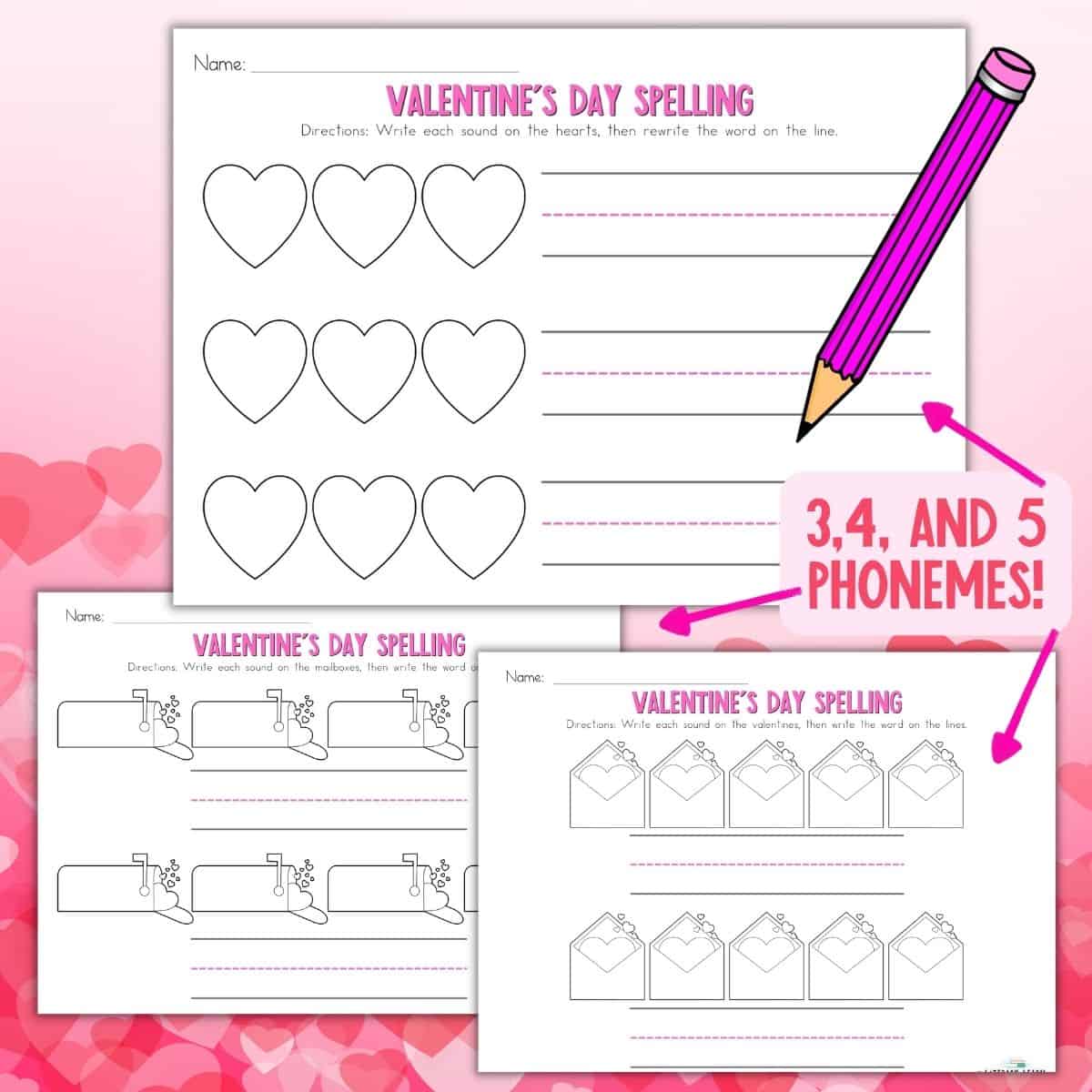 💗 Why It Works
Phoneme-grapheme mapping using Elkonin Boxes helps to build important literacy skills like phonemic awareness, letter-sound correspondences, and spelling.
We absolutely love to make this research-based practice extra fun by celebrating and incorporating the seasons!
That's why we have Halloween, Thanksgiving, and Winter themed word mapping worksheets. And now, we've got Valentine's Day, featuring hearts, valentines, and mailboxes!
This is an Orton-Gillingham and Science of Reading-aligned resource that works with all levels of beginning readers! It can grow with them as they learn more and advance in their skills and knowledge.
👉 Use these worksheets with our CVC words list, R-Controlled Vowel words list, or practice these Valentine's Day Words:
3 Phonemes: Fun, Hug, Kiss, Heart, Card.
4 Phonemes: Sweet, Gift, Treat, Happy, Arrow.
5 Phonemes: Cupid, Candy, Friend.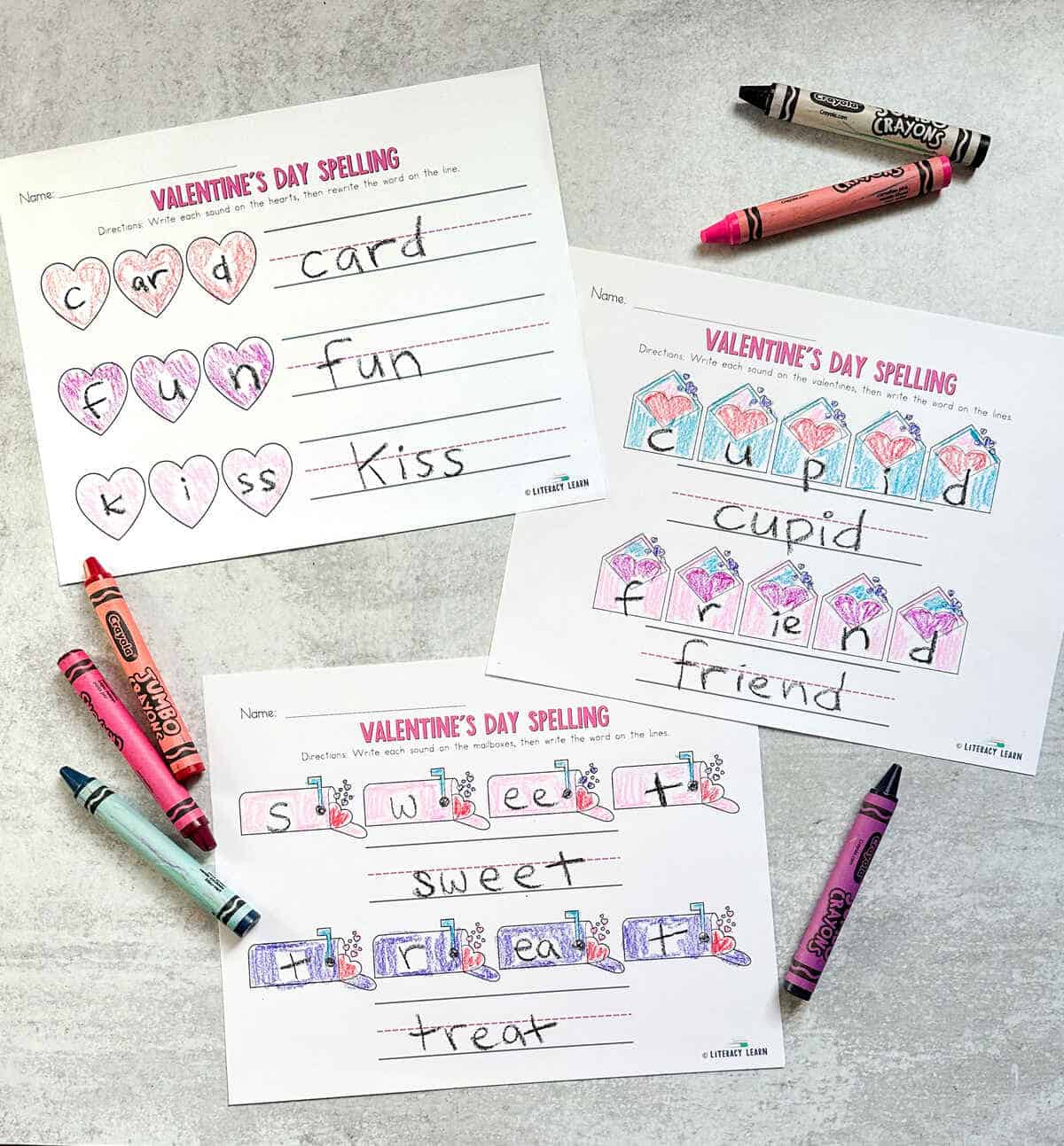 ✏️ Expert Tips & Info
Make it multisensory by placing candy hearts, chocolate kisses, pink play dough, red checkers, or any other fun Valentine's Day themed items on the phonemes. You can also have students point to each phoneme with fancy fake nails!
For extended use, laminate the worksheets or place them in plastic sleeves, then use dry-erase markers.
For more orthographic mapping practice, check out our Sound Boxes bundle of multisensory resources.
Related Posts
Download & Print
DOWNLOAD TERMS: All of our resources and printables are designed for personal use only in homes and classrooms. Each teacher must download his or her own copy. To share with others, please use the social share links provided or distribute the link to the blog post so others can download their own copies. Please do not save to a shared drive, reproduce our resources on the web, or make photocopies for anyone besides your own students. Your support in this allows us to keep making free resources for everyone! Please see our Creative Credits page for information about the licensed clipart we use. If you have any questions or concerns regarding our terms, please email us. Thank you!
Subscribe and never miss a freebie! TERMS: All resources and printables are designed...
Subscribe and never miss a freebie! TERMS: All resources and printables are designed...
Subscribe and never miss a freebie! TERMS: All resources and printables are designed...